2017 Bomber Football
Saturday November 25, 2017

Bombers 42, Bears 10
4A STATE SEMIFINAL GAME
2017 GAME 13: Saturday November 25, 2017

Photo Gallery Photographer: Jon Dean

Ryan Piper joins the circus. Touchdown Bombers! 1 of 60

A banner event... 2 of 60

Welcome to the semifinals 3 of 60

Liftoff! 4 of 60

Captains meeting 5 of 60

Pregame hugs 6 of 60

National Anthem 7 of 60

Pregame Guidance 8 of 60

Ryan Kriskovich eyes his prey 9 of 60

Let's get 'em boys! 10 of 60

Parker looking for daylight 11 of 60

Josh mendoza eyes the prize... 12 of 60

...and brings it home 13 of 60

Christian Matheson waits his turn 14 of 60

Getting a little TV face time 15 of 60

Cade takes the snap 16 of 60

Cody Sanderson snags the ball... 17 of 60

...and celebrates success! 18 of 60

Adam Weissenfels for the extra point 19 of 60

Offensive line on the ready 20 of 60

Parker McCary takes the rock 21 of 60

Touchdown McCary! 22 of 60

Cade Jensen targets the receiver 23 of 60

Weissenfels stretches for a first down 24 of 60

Bomber defense 25 of 60

I got this! 26 of 60

This is gonna hurt! Touchdown Bombers! 27 of 60

Cade and Parker 28 of 60

Mine! 29 of 60

I had it all along! 30 of 60

Caleb Chapman wrangles a Bear 31 of 60

Where are you going? 32 of 60

Dude, watch this spin move! 33 of 60

Sammy Cervantes wins the jump ball! 34 of 60

Sammy holds on for the touchdown! 35 of 60

Double team 36 of 60

Sammy's doin' what? 37 of 60

Try to get it, try to get it! 38 of 60

Sammy Cervantes with touchdown number two! 39 of 60

More celebration! 40 of 60

High five the Principal 41 of 60

Hug the Jax 42 of 60

Oh yea, I'm happy! 43 of 60

Kickoff! 44 of 60

Offensive line 45 of 60

Drew Daves with the handoff 46 of 60

Tsega McDuff carries the load. 47 of 60

Bombers 42, Bears 10 48 of 60

We're going to the Tacoma Dome!!! 49 of 60

Student section love Part I 50 of 60

Student section love Part II 51 of 60

Student section love Part III 52 of 60

Student section love Part IV 53 of 60

Say Tacoma Dome! 54 of 60

Dad hugs 55 of 60

Oh yea, baby! 56 of 60

Fight song seals the deal 57 of 60

Cade Jensen post-game interview 58 of 60

Coach Neidhold post-game interview 59 of 60

This. Is. Awesome! 60 of 60
Game Recap November 28, 2017
The Tacoma Dome. For those living in it's shadow, it is a harbinger of severe traffic gridlock. To the Richland Bombers and Central Valley Bears, it is the promised land.
Recent history had not been kind to the Bears as the Bombers have ended their season each of the last two years by a combined score of 67-3. But this year's Bears were coming in on a roll having won ten in a row including a sweep of the Greater Spokane League and huge wins over two powerhouse programs in Camas and Skyline.
But sometimes history repeats itself.
The Central Valley Bears came out with their fur on fire holding the Bombers to -7 yards and forcing a punt on the first possession. After the punt, the Bears made three first downs in their first five plays using quick screen passes. Once inside the 10 yard line, though, the Bomber defense clamped down, leaving Central Valley with three points from a 22 yard Landon Rehkow field goal. 3-0 Bears.
Richland's next possession started at their own 35 and had a promising start on two runs by Parker McCary but just like that, two penalties and a negative pass pushed the Bombers back to the 25. Cade Jensen then found Josh Mendoza streaking down the sideline for a 41 yard strike that put the Bombers on the Central Valley 36. Two McCary runs got the ball to the 24 yard line but Jensen was then sacked, losing 14 yards and the Bombers were faced with a third and 24. No problem. Cade connected with Cody Sanderson on a 38 yard touchdown pass and Richland led 7-3.
The Bomber defense worked quickly, hitting quarterback Grant Hannan and causing a fumble that was recovered by Jax Lee on the Central Valley 31 yard line. Five plays later, Parker McCary punched the ball in from the 4 yard line and the Bombers started the second quarter with a 14-3 lead.
At this point, Central Valley had no answers to the relentless Bomber defense, forcing consecutive three-and-outs. The second negating a Bear interception. With the ball on their own 37, McCary found an opening and ran for 39 yards into CV territory. Jensen then finished it off on a 27 yard pass to Adam Weissenfels in the endzone, putting the game further out of reach at 21-3 Bombers.
After another three-and-out, Richland received the ball at their own 19 yard line and embarked on a nine-play scoring drive. Jensen finished off the drive passing the ball to Ryan Piper from 24 yards out. Piper made a spectacular catch, tipping the ball to himself, then catching it for the touchdown. The Bombers looked to be cruising into halftime with a sizeable 28-3 lead.
Central Valley was able to sustain a little more offense on their next drive but only on a strange roughing the punter call. Austin Tomlinson attempted a running rugby kick but his shoe fell off, sending the ball 10 yards and the errant shoe another twenty. Unfortunately, Tomlinson's momentum brushed him up against a Bomber and the yellow flags extended the Bear drive. The Bomber defense did not budge, though, and quickly forced another punt.
With the ball on their own 21 yard line, the Bombers were content with going to the locker room. After two runs rendered nothing but time off the clock, Cade Jensen took a knee on third down with 20 seconds remaining. Central Valley coach Ryan Butner was having none of it and called a timeout. With two CV timeouts remaining, the Bombers were forced to punt and Central Valley received the ball at the 45 yard line with 12 seconds left in the half. Grant Hannan heaved a Hail Mary in the direction of Michah Mason but the ball was about five yards short. Two Bomber defenders tried to knock the ball away but inadvertantly popped the ball into Mason's awaiting arms and suddenly, the Bears were able to breath a little easier and entered halftime trailing only 28-10 with the added bonus of receiving the ball after halftime.
Central Valley received that second half kickoff and again were able to penetrate Richland territory down to the 23 yard line. The Bomber defense stiffened once more and forced the Bears out on downs. The Bombers fumbled on the first play of the ensuing drive and kept Central Valley's hopes alive.
Alas, the Richland defenders were in no mood to foster hope. Each Central Valley drive was snuffed out and the third quarter ended with no change in the score.
Cade Jensen started the fourth quarter by tossing a jump ball into the endzone. Sammy Cervantes leaped over two CV defenders and pulled it down for a 22 yard touchdown and a 35-10 lead. The Bombers next drive ended in bookend fashion when Jensen tossed another jump ball to Cervantes from 17 yards out for another Bomber touchdown. Richland 42, Central Valley 10.
For the third year in a row, the Richland Bombers have ended the Central Valley Bears season and for the second straight year, the Bombers are headed to Tacoma for a chance to bring home 4A State Championship trophy, this time against the Woodinville Falcons.
This is the moment these players have been working for since the last seconds ticked off the clock against Camas in 2016. It's a very rare thing in life to get a second chance and the Bombers are poised to take advantage. One thing that stands out about this squad is how much fun they have playing football whether that be in tight games like Bellevue, Chiawana, and Gonzaga Prep or one of the many games that ended with a running clock. These 2017 Bombers really love playing for each other and playing hard up to the final whistle. Very reminiscent of the 1981-82 team that won the first Bomber state championship.
Please consider joining the fun and we hope to see you next Saturday night at 7:30pm in the Tacoma Dome!
Go Bombers!
November 25, 2017

1

2

3

4

Final

Central Valley Bears

3

7

0

0

10

Richland Bombers

7

21

0

14

42
1st Quarter

Field Goal: Landon Rehkow 22 yard field goal
Central Valley 3, Richland 0

Touchdown: Cody Sanderson 38 yard pass from Cade Jensen (Adam Weissenfels kick)
Richland 7, Central Valley 3
2nd Quarter

Touchdown: Parker McCary 4 yard run (Weissenfels kick)
Richland 14, Central Valley 3

Touchdown: Weissenfels 27 yard pass from Jensen (Weissenfels kick)
Richland 21, Central Valley 3

Touchdown: Ryan Piper 24 yard pass from Jensen (Weissenfels kick)
Richland 28, Central Valley 3

Touchdown: Micah Mason 45 yard pass from Grant Hannan (Rehkow kick)
Richland 28, Central Valley 10
4th Quarter

Touchdown: Sammy Cervantes 22 yard pass from Jensen (Weissenfels kick)
Richland 35, Central Valley 10

Touchdown: Cervantes 17 yard pass from Jensen (Weissenfels kick)
Richland 42, Central Valley 10
News/Media

Central Valley routs Skyline in 4A quarters

Spokane Spokesman-Review: Sunday November 19, 2017

Spokesman-Review article by Mike Vlahovich in the Sunday, November 19, 2017 edition.

Bombers will stay close to home for 4A semifinal

Tri-City Herald: Tuesday November 21, 2017

Tri-City Herald article by Kevin Anthony in the Tuesday, November 21, 2017 edition.

Laying it all on the line

Spokane Spokesman-Review: Thursday November 23, 2017

Article by Dave Nichols in the Thursday, November 23, 2017 edition of the Spokesman-Review. Central Valley leads six area schools with title aspirations.

4A State Semifinal Preview

Tacoma News Tribune: Friday November 24, 2017

Tacoma News Tribune preview of the State 4A semifinal games. November 24, 2017

Richland O-line paves way for another playoff drive

Tri-City Herald: Saturday November 25, 2017

Tri-City Herald article by Annie Fowler in the Saturday, November 25, 2017 edition highlighting the unsung Bomber offensive line.

Jensen in command against Central Valley

Tri-City Herald: Sunday November 26, 2017

Tri-City Herald article by Annie Fowler featuring quarterback Cade Jensen in the Sunday, November 26, 2017 edition.

In Week 14, Bombers eye the big prize

Tri-City Herald: Sunday November 26, 2017

Tri-City Herald article by Dustin Brennan highlighting the Bombers 4A semifinal win in the Sunday, November 26, 2017 edition.

Bombers wear down Bears

Spokane Spokesman-Review: Sunday November 26, 2017

Spokesman-Review article by Jeff Morrow in the Sunday, September 26, 2017 edition.
Central Valley Bears
Bears v. Bombers History
Central Valley High School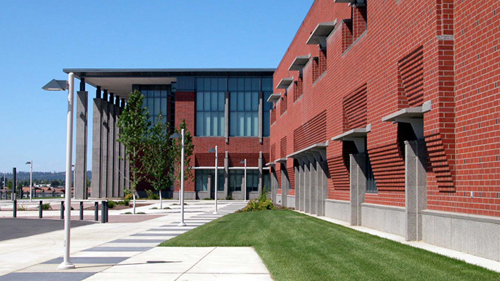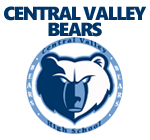 Central Valley High School

821 S Sullivan Road
Spokane Valley, WA
Mascot: Bears
Bombers v. Bears

Games

Bombers

Bears

Wins

3

109

13

Losses

1

20

35

Overall

4

129

48
Records by Head Coach

Wins

Losses

Ties

Mike Neidhold

3

1

0
Central Valley High