2013 Bomber Football
Thursday September 26, 2013

Game 4: Richland 50, Lewiston, Idaho 7
2013 GAME 4: Thursday September 26, 2013

Game Recap September 28, 2013
Wow!
Only one week removed from a tough loss to Chiawana, the Richland Bombers delivered about as perfect a game as you can play against Lewiston in a 50-7 route of the Bengals in the first meeting between these two schools since 1953.
After their first drive fizzled, Isaac Campbell's punt pinned the Bengals on their own five yard line. On the first play from scrimmage, Lewiston quarterback Kade Woods had trouble with the shotgun snap and Jake Ralstin pounced on the ball in the endzone giving the Bombers quick 2-0 lead. Richland received the ball on offense after the safety in great field position at the 50 and chewed up the yards, capped off by Anthony Galat's first of four rushing touchdowns, this one from four yards out. Just like that the Bombers were leading 9-0 and Lewiston had only one play from scrimmage.
On the ensuing kickoff, though, Tyler Eberhardt from Lewistin gathered the ball at the 5 yard line, barely got through the congestion at the 15 and bolted the remaining distance for a 95-yard kickoff return for a touchdown, narrowing the Bomber lead to 9-7. The Lewiston crowd was in a frenzy and it looked like a whale of a game was about to ensue. Unfortunately for the Bengal faithful, that would be the last they would see of the far side of the 50 yard line.
Richland's defense dominated the Bengals so thoroughly that they didn't have positive total yardage (minus the kicoff return) until well into the third quarter. In total, the Bomber defense only allowed 53 yards rushing on 19 carries and limited the Bengal air attack to 65 yards on six receptions out of 20 attempts. The Bengals fumbled six times and lost three as Richland scored 41 unanswered points.
The Bomber scoring drives came as follows:
Anthony Galat - 8 yard run (16-7)
Garrett March - 16 yard pass from Taylor O'Toole (23-7)
Anthony Galat - 1 yard run (30-7)
Anthony Galat - 1 yard run (37-7)
Nathan Perry - 4 yard run (44-7)
Taylor O'Toole - 1 yard run (50-7)
The Bombers rushed 53 times form 239 yards including 100 yards for Anthony Galat. Taylor O'Toole, subbing for the injured Zach Whitby, was 17 for 35 for 235 yards passing including 101 yards to Garrett March and a nice 44-yard pass to Gibson McGeorge.
This game was well worth the 2.5 hour drive and the inconvience of a game-long drizzle. Seeing the Bombers shake off any residue from the Chiawana game felt very good. Hopefully they carry the memories and momentum with them as the undefeated Kamiakin Braves invade Fran Rish Stadium next Friday, October 4th for what promises to be a great game. I hope you can make it!
Go Bombers!
YouTube GAME FOUR: Richland 50, Lewiston, Idaho 7
September 26, 2013

1

2

3

4

Final

Richland Bombers

50

Lewiston Bengals

7
Lewiston Bengals
Bengals v. Bombers History
Lewiston High School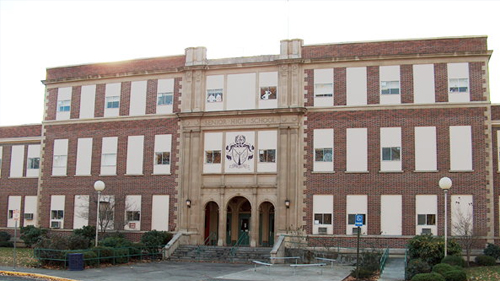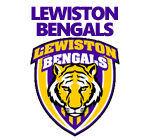 Lewiston High School

1114 9th Avenue
Lewiston, ID
Mascot: Bengals
Bombers v. Bengals

Games

Bombers

Bengals

Wins

2

69

13

Losses

2

13

71

Overall

4

82

84
Records by Head Coach

Wins

Losses

Ties

Fran Rish

1

1

0

Mike Neidhold

1

0

0

Raymond V. Puette

0

1

0