Game 9: Mead 17, Richland 0
4A EASTERN REGIONAL PLAYOFF
2012 GAME 9: Friday November 2, 2012

Game Recap November 3, 2012
The Richland Bombers hooked up with the Mead Panthers trying to extend their season into the state playoffs but it was the Panthers who came away with the 17-0 win.
The Bombers received the opening kickoff and in typical fashion embarked on a long opening drive. Starting on their own 32 yard line, Richland went 14 plays before running out of downs on the Mead 4 yard line. The drive ended when Zach Whitby's pass to Spencer Wheeler was knocked away. Unfortunately for the Bombers, this would be there best shot at the end zone.
The Panthers took over at their own 4 yard line and didn't need half the plays to cover the 96 yards they needed. Starting with a 34-yard run by Austin Stone and finishing with a 44 yard pass from Gunnar Kayser to Darian Barlow for a 44-yard touchdown pass and a 7-0 Mead lead.
The Bombers tried to get something started but never got back into Mead territory.
With two minutes left in the second quarter, Mead's Garrett Norris took the ball on a sweep and ran 73 yards for a 14-0 lead. In the second half, the Panthers played ball control.
The Bomber defense played a great ball game but the offense could not establish a consistent drive. For the Bombers there is always hope for next year with a good nucleus of juniors returning.
Thank you very much for coming out to the stadium this year and reading my game stories. I am hoping to have time this winter to be able to add some new features to the website before the 2013 season.
Go Bombers!
November 2, 2012

1

2

3

4

Final

Mead Panthers

7

7

0

3

17

Richland Bombers

0

0

0

0

0
1st Quarter

Touchdown: Darlan Barlow 44 yard pass from Gunnar Kayser (Tanner Wilburn kick)
Mead 7, Richland 0
2nd Quarter

Touchdown: Garrett Norris 73 yard run (Whilburn kick)
Mead 14, Richland 0
4th Quarter

Field Goal: Wilburn 28 yard field goal
Mead 17, Richland 0
Mead Panthers
Panthers v. Bombers History
Mead High School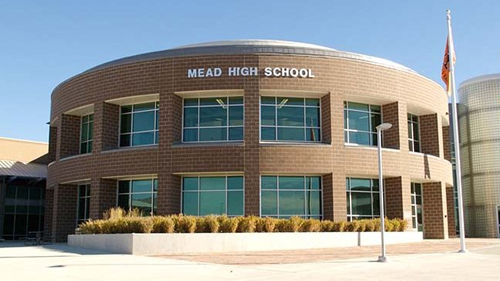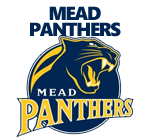 Mead High School

302 W Hastings Road
Spokane, WA
Mascot: Panthers
Bombers v. Panthers

Games

Bombers

Panthers

Wins

8

314

118

Losses

4

48

104

Overall

12

362

222
Records by Head Coach

Wins

Losses

Ties

Lonnie Pierson

4

1

0

JD Covington

2

0

0

Mike Neidhold

2

2

0

Garrick Redden

0

1

0