Bombers Explode Late
2006 GAME 1: Friday September 1, 2006
Game Recap May 18, 2022
Rene Ferran; Herald staff writer
The Richland assistant coaches watched in horror as four Bombers linemen swarmed Marcelino Morales as he walked off the Lampson Stadium turf Friday night after their 15-13 come-from-behind victory over Kamiakin.
Their cries of "Be careful with him!" were drowned out by a raucous locker room ready to greet their newfound star.
Morales, a junior who transferred from Pasco over the summer, had 202 all-purpose yards, including a pair of momentum-changing returns, and scored the game-winning touchdown on a 3-yard run with 1:26 to play.
"Coach finally called my number on the goal line," a smiling Morales said. "He asked whether we wanted to run "34' or some other play, and I said "34' because I wanted to win the game in my debut in green and gold."
Morales admitted he was frustrated the first 31/2 quarters as Richland's offense struggled to get untracked. The Bombers had minus-6 yards total offense at halftime, and until their final two drives had just 56.
But trailing 13-3 with 8:18 left, Morales returned a punt 29 yards to the Kamiakin 38. Three plays later, Nick Leid hit Isaac Butts on a 10-yard slant to cut the deficit to 13-9.
"High school is all about momentum, and that return was a huge swing," said Leid, who was 9-of-10 passing in the fourth quarter. "This was my first start, and any positive thing was a huge confidence boost."
The Bombers then forced a three-and-out from Kamiakin and got the ball back at their own 25 with 6:34 left. Leid converted a thrd-and-26, lofting a perfect ball to Butts for a 31-yard gain, and got bailed out when the Braves were called for illegal helmet contact after stopping Morales for a 3-yard loss.
Richland got one final piece of good fortune when Jordan Conley recovered Robert Jacobs' fumble as he struggled for extra yardage after a completion. Conley fell on the loose ball at the Braves 8, and three plays later Morales leaped over the pile at the line of scrimmage and landed in the end zone.
"Marcelino adds a little bit of excitement to the game, some burst, some shiftiness," said Bombers coach Garrick Redden, who beat his alma mater for the second straight year. "We didn't play very well offensively in that first half, but the kids were resilient and I think learned a lot about themselves tonight."
Kamiakin coach Craig Beverlin, meanwhile, was as distraught about this loss as perhaps any regular-season defeat in his 23-year career. His team followed the game plan to perfection for 31/2 quarters, controlling time of possession - 23:10 to Richland's 16:32 - and amassing 137 yards on the ground.
But mistakes cost the Braves at critical times. An illegal formation killed one first-half drive, forcing them to settle for a 43-yard Steve Gilbert field goal, and a fumble deep in Richland territory ended another.
Then in the second half, an illegal motion penalty cost them a first down and they had to settle for another Gilbert field goal, and twice they had penalties that helped Richland on its touchdown drives.
"I said at halftime I had a feeling about this game, that it was going to haunt me, and unfortunately I was right," Beverlin said. "We had a laundry list of mistakes, and all of them were focus errors. But I think people saw tonight that we've got some potential."
Butts, who had four catches for a team-high 56 yards, suffered a high left ankle sprain on his 31-yard catch and was on crutches after the game. He dismissed the injury, though, and said he should be fine for next week's game against Southridge.
Aaron Sevigny led the Bombers with nine tackles. Jacobs added five, 21/2 for loss. Mike McAloon had 21/2 tackles for loss and a fumble recovery for Kamiakin.
September 1, 2006

1

2

3

4

Final

Richland Bombers

0

3

0

12

15

Kamiakin Braves

7

3

3

0

13
1st Quarter

Touchdown: Alex Smarton 3 Yd Run (Steve Gilbert Kick)
Kamiakin 7, Richland 0
2nd Quarter

Field Goal: Gilbert 43 Yd Kick
Kamiakin 10, Richland 0

Field Goal: Norland 27 Yd Kick
Kamiakin 10, Richland 3
3rd Quarter

Field Goal: Gilbert 39 Yd Kick
Kamiakin 13, Richland 3
4th Quarter

Touchdown: Issac Butts 10 Yd Pass from Nick Leid (kick failed)
Kamiakin 13, Richland 9

Touchdown: Marcelino Morales 3 Yd Run (kick failed)
Richland 15, Kamiakin 13
Kamiakin Braves
Braves v. Bombers History
Thursday October 20, 2022 Neil F. Lampson Stadium
Richland

Bombers

28

Kamiakin

Braves

32

Head Coach: Mike Neidhold
Friday September 17, 2021 Fran Rish Stadium
Kamiakin

Braves

43

Richland

Bombers

15

Head Coach: Mike Neidhold
Friday February 26, 2021 Neil F. Lampson Stadium
Richland

Bombers

13

Kamiakin

Braves

21

Head Coach: Mike Neidhold
Friday October 18, 2019 Neil F. Lampson Stadium
Richland

Bombers

7

Kamiakin

Braves

30

Head Coach: Mike Neidhold
Friday October 12, 2018 Fran Rish Stadium
Kamiakin

Braves

14

Richland

Bombers

21

Head Coach: Mike Neidhold
Friday October 6, 2017 Fran Rish Stadium
Kamiakin

Braves

0

Richland

Bombers

33

Head Coach: Mike Neidhold
Friday October 7, 2016 Neil F. Lampson Stadium
Richland

Bombers

21

Kamiakin

Braves

20

Head Coach: Mike Neidhold
Friday October 23, 2015 Fran Rish Stadium
Kamiakin

Braves

14

Richland

Bombers

27

Head Coach: Mike Neidhold
Friday October 24, 2014 Neil F. Lampson Stadium
Richland

Bombers

14

Kamiakin

Braves

21

Head Coach: Mike Neidhold
Friday October 4, 2013 Fran Rish Stadium
Kamiakin

Braves

49

Richland

Bombers

56

Head Coach: Mike Neidhold
Friday September 28, 2012 Neil F. Lampson Stadium
Richland

Bombers

14

Kamiakin

Braves

25

Head Coach: Mike Neidhold
Friday October 16, 2009 Fran Rish Stadium
Kamiakin

Braves

21

Richland

Bombers

14

Head Coach: Mike Neidhold
Saturday October 18, 2008 Neil F. Lampson Stadium
Richland

Bombers

28

Kamiakin

Braves

7

Head Coach: Mike Neidhold
Friday August 31, 2007 Fran Rish Stadium
Kamiakin

Braves

34

Richland

Bombers

0

Head Coach: Garrick Redden
Friday September 1, 2006 Neil F. Lampson Stadium
Richland

Bombers

15

Kamiakin

Braves

13

Head Coach: Garrick Redden
Friday October 21, 2005 Fran Rish Stadium
Kamiakin

Braves

21

Richland

Bombers

29

Head Coach: Garrick Redden
Friday October 22, 2004 Neil F. Lampson Stadium
Richland

Bombers

42

Kamiakin

Braves

28

Head Coach: Lonnie Pierson
Friday September 26, 2003 Neil F. Lampson Stadium
Richland

Bombers

7

Kamiakin

Braves

28

Head Coach: Lonnie Pierson
Thursday September 26, 2002 Fran Rish Stadium
Kamiakin

Braves

27

Richland

Bombers

7

Head Coach: Lonnie Pierson
Friday October 19, 2001 Fran Rish Stadium
Kamiakin

Braves

49

Richland

Bombers

28

Head Coach: Lonnie Pierson
Friday September 15, 2000 Fran Rish Stadium
Kamiakin

Braves

28

Richland

Bombers

27

Head Coach: Lonnie Pierson
Saturday November 11, 2000 Neil F. Lampson Stadium
Class "AAAA" State Playoffs First Round

Richland

Bombers

15

Kamiakin

Braves

26

Head Coach: Lonnie Pierson
Friday September 17, 1999 Neil F. Lampson Stadium
Richland

Bombers

31

Kamiakin

Braves

12

Head Coach: Lonnie Pierson
1998
Kamiakin

Braves

14

Richland

Bombers

7

Head Coach: Lonnie Pierson
1997
Kamiakin

Braves

2

Richland

Bombers

7

Head Coach: Lonnie Pierson
1996
Kamiakin

Braves

31

Richland

Bombers

7

Head Coach: Lonnie Pierson
1996
Class "AAA" State Playoffs First Round

Kamiakin

Braves

14

Richland

Bombers

21

Head Coach: Lonnie Pierson
1995
Kamiakin

Braves

26

Richland

Bombers

7

Head Coach: Lonnie Pierson
1994
Kamiakin

Braves

24

Richland

Bombers

15

Head Coach: Lonnie Pierson
1993
Kamiakin

Braves

20

Richland

Bombers

19

Head Coach: Lonnie Pierson
1992
Kamiakin

Braves

21

Richland

Bombers

28

Head Coach: Lonnie Pierson
1991
Kamiakin

Braves

17

Richland

Bombers

6

Head Coach: Lonnie Pierson
1990
Kamiakin

Braves

21

Richland

Bombers

28

Head Coach: Lonnie Pierson
1989
Kamiakin

Braves

13

Richland

Bombers

40

Head Coach: Lonnie Pierson
1988
Kamiakin

Braves

6

Richland

Bombers

40

Head Coach: Lonnie Pierson
1987
Kamiakin

Braves

21

Richland

Bombers

26

Head Coach: Lonnie Pierson
1986
Kamiakin

Braves

26

Richland

Bombers

7

Head Coach: Lonnie Pierson
1985
Kamiakin

Braves

21

Richland

Bombers

20

Head Coach: JD Covington
1984
Kamiakin

Braves

33

Richland

Bombers

14

Head Coach: JD Covington
1983
Kamiakin

Braves

20

Richland

Bombers

24

Head Coach: JD Covington
1982
Kamiakin

Braves

19

Richland

Bombers

12

Head Coach: JD Covington
1981
Kamiakin

Braves

0

Richland

Bombers

39

Head Coach: JD Covington
Friday October 24, 1980 Neil F. Lampson Stadium
Richland

Bombers

43

Kamiakin

Braves

19

Head Coach: JD Covington
1979
Kamiakin

Braves

12

Richland

Bombers

37

Head Coach: JD Covington
1978
Kamiakin

Braves

2

Richland

Bombers

14

Head Coach: JD Covington
1977
Kamiakin

Braves

0

Richland

Bombers

19

Head Coach: JD Covington
1976
Kamiakin

Braves

0

Richland

Bombers

14

Head Coach: JD Covington
1975
Kamiakin

Braves

7

Richland

Bombers

19

Head Coach: JD Covington
1974
Kamiakin

Braves

20

Richland

Bombers

14

Head Coach: JD Covington
Friday September 7, 1973 KHS Stadium
Richland

Bombers

7

Kamiakin

Braves

20

Head Coach: JD Covington
Friday September 8, 1972 Edgar Brown Memorial Stadium
Shrine Football Jamboree

Kamiakin

Braves

0

Richland

Bombers

14

Head Coach: JD Covington
Friday September 22, 1972 Bomber Bowl
Kamiakin

Braves

9

Richland

Bombers

22

Head Coach: JD Covington
Friday September 24, 1971 Bomber Bowl
Kamiakin

Braves

6

Richland

Bombers

14

Head Coach: JD Covington
Kamiakin High School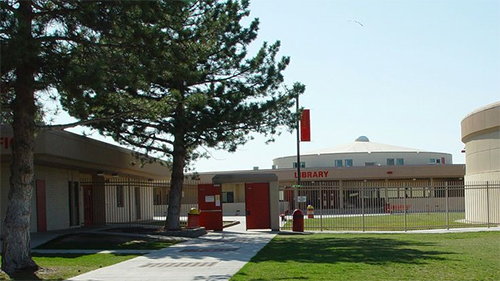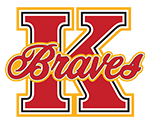 Kamiakin High School

600 N Arthur Street
Kennewick, WA
Mascot: Braves
Bombers v. Braves

Games

Bombers

Braves

Wins

28

752

351

Losses

25

324

656

Overall

53

1,076

1,007
Records by Head Coach

Wins

Losses

Ties

JD Covington

11

5

0

Lonnie Pierson

9

12

0

Mike Neidhold

6

7

0

Garrick Redden

2

1

0
Neil F. Lampson Stadium