2019 Bomber Football
Friday September 13, 2019

Richland 28, Hermiston 14
2019 GAME 2: Friday September 13, 2019

Photo Gallery Photographer: Jon Dean

Negative Ghost Rider, the pattern is full... 1 of 30

Coach Neidhold 2 of 30

Coin toss and pregame handshakes 3 of 30

Pregame hugs 4 of 30

Coach Neidhold gets the Bombers ready for takeoff 5 of 30

#20 Kaden Roxberg 6 of 30

#6 Marshaun Davis-Copeland 7 of 30

#5 Ben Fewel with room to run...and then some. 8 of 30

Touchdown Richland Bombers! 9 of 30

# 2 Joey Weissenfels with the extra point 10 of 30

#30 Michael Paramore 11 of 30

#43 Sam Stanfield at the ready 12 of 30

#24 Josh White 13 of 30

#23 A.J. Storms 14 of 30

Defensive Line 15 of 30

Offensive Line 16 of 30

Feweled and ready for takeoff 17 of 30

#9 Dawson Palm with plenty of daylight 18 of 30

#16 Harrison Westover handing off the Marshaun 19 of 30

The Moon has the best seat in the house 20 of 30

#26 Soren Bainey 21 of 30

#27 Ben Kostorowski stretches for more yards 22 of 30

Defensive line strikes a pose 23 of 30

#32 Kainoa Steward 24 of 30

#79 Sylas Surplus 25 of 30

#16 Harrison Westover 26 of 30

#3 Grady Kriskovich 27 of 30

#20 Kaden Roxberg with the touchdown 28 of 30

#29 Jordan Ly 29 of 30

#71 Matias Mennetrot giving the next generation some pointers 30 of 30
Game Recap September 27, 2019
The Richland Bombers came into the first game in Hermiston in a few decades determined to avoid a repeat of last year's 0-2 start, while the Hermiston Bulldogs looked to avoid a second loss after a close loss to Pasco the week before.
The Bulldogs lost their starting quarterback early in that game, echoing Richland's rocky start to the 2018 season. After witnessing the Bomber freshmen take care of business in their 54-0 win, the varsity got to it.
Starting at the 20 yard line, it appeared to be an explosive start as senior running back and cornerback Marshaun Davis-Copeland darted through the middle for a 25 yard gain. Of course, a holding penalty was called and the Bombers were sent back to try again. Receiver Ben Fewel came off the left side and caught a pass from QB Harrison Westover for a 16 yard gain, and after a couple short yardage downs was open again, this time streaking down the middle of the field, out of the reach of his defender. He reeled in a near perfect over the shoulder bomb at the Hermiston 40 and was free to take it the rest of the way for the lead.
Hermiston's run game looked strong, utilizing a strong runner in Daniel Faaeteete, steadily gaining yards against a strong D line, until an errant snap took them back 20 yards. The following fourth and 14 forced a punt, which was collected and downed at the 15.
After a short run, a catch out of the backfield from newcomer Kainoa Steward, and another holding penalty during a tough run by Steward, Westover went back to what worked. Running virtually the same route as Fewel a few minutes before, senior receiver Dawson Palm simply opened his arms and let the ball fall in, and then outran the Hermiston secondary to the end zone for a 79 yard score. 14-0 in the first quarter felt like a good start.
Still running well but suffering from untimely penalties, the Bulldogs stalled out a mid-field. After consecutive tackles by hard-hitting sophomore Elijah Rodriguez and a batted pass by Stanfield, Hermiston tried to take it to the air, but the quarterback was flushed out by the collapsing D line and then taken down for no gain by speedy defensive end Josh White.
A decent punt stuck the Bombers back at their own 15 yard line once again. A pass interference penalty and a big run by Steward got them to mid-field, but a series of gains and penalties kept the Bombers in limbo between the 30 and the 5. An incomplete pass on fourth and 16 turned the ball over to begin the second quarter.
Hermiston started with a couple big gains but ran into bad luck as Rodriguez, upset with an uncalled block in the back the previous play, took his frustrations out on the running back as he caught a screen pass on the right side. Falling back to third and 28 after another bad snap, Stanfield barely missed a sack that would have been another 20 yard loss, but fellow defensive tackle Kaden James was there to prevent any significant gains, assisted by linebacker Camron Ball, Rodriguez, and White. Facing fourth and 31, another punt was called for.
The next offensive series featured a 12 yard run by Steward, a 37 yard catch by Fewel that took them to the 15 yard line, a catch by Ben Kostorowski, and a collection of short runs and passes to get within five yards of another touchdown. The tenth play of the 70 yard drive was a fumbled snap on fourth and 1, turning the ball over to the Bulldogs at their own 5.
Fortunately the Bomber D gritted their teeth. Attempting to run out of danger, Faaeteete came through the gap only to be stood up by Stanfield and leveled by Ball for a short gain. Having no success, Hermiston punted from their own end zone, but a penalty from incidental contact with the kicker gave them a first down. The addition of Sylas Surplus as a run blocker helped slow the Bulldogs' progress, and they were forced to punt again.
The next play was a 29 yard catch by Fewel, who was forced to fight off the defender with one arm and make a leaping, spinning catch with the other. A series of miscues, slips, and off-target throws found the Bombers at third down and 10 at the Hermiston 10 yard line. After a timeout to discuss options, the offense lined up with three receivers on the right and Fewel tight to the left. Fewel pulled three defenders into his orbit with a short crossing route over the middle, which left Matt Robinson and Kayden Roxburgh with single coverage in the end zone. Roxburgh easily peeled away from his man and grabbed his first TD of the year to put Richland up 21-0.
The ensuing kickoff was another Bomberball, designed to limit returns and maximize mistakes by the receiving team by placing the ball at the opposing 40 yard line sideline, about 20 yards from where it was kicked. This one was recovered like an onside kick by Rodriguez, giving the Bombers another chance to score before halftime. This wouldn't be the case, as Westover's pass, intended for Fewel who was held up by his defender, was picked off at the 15. A return for a touchdown was prevented by Fewel himself, knocking Garrett Walchli out of bounds at the 20 as time in the half ran out.
The second half started with more tough D. Palm laid a solid hit on a receiver and cornerback Jordan Ly went low under a massive downfield blocker and tripped up the ball carrier to prevent a first down. Forced to punt again, Hermiston gave the Bomber offense another shot. J'Lyn Mills and Rodriguez blocked the punt and Fewel grabbed it out of the air, coming down at the five yard line.
It was easy money from there, but Richland decided to get fancy, putting Westover wide left as a receiver, and Davis-Copeland taking the snap. That one turned out to be a fumble and a five yard loss. Do over at the 10. With Westover back taking the snap, things went a little smoother. Fewel caught another over the shoulder toss in the left corner of the end zone to go up 28-0 only minutes into the third quarter.
It got ugly from there.
According to film of Hermiston's previous game, their offensive line was rearranged in order to double team Stanfield with 600 pounds of linemen, including the massive Dustyn Coughlin. This freed up Kaden James, Mason Pospical, and Josh White to make plays, but when not double teamed, Stanfield got good penetration into the pocket. Hermiston is a good team, hard-nosed and well coached, and they didn't give up [Hermiston is also a classy squad. They played fair and even provided a dinner for the visiting team after the game]. Four times this game they forced a turnover on downs against a potent Richland offense, preventing a more lopsided score, and they were able to grab two touchdowns of their own for a final score of 28-14.
Watching this Richland Bomber team is fun but can also be frustrating. They show moments of dominance on offense and defense, but sometimes a lack of focus seems to comes through. Westover to Fewel has the potential to strike fear into the hearts of opposing secondaries, and the O line has so far gathered very few holding penalties.
The D line has strength and speed, and when Stanfield has a double team, which is usually, James can wreak havoc. If this team can play an entire game at the level they're capable of, there won't be many teams that can stop them.
Sunnyside comes to Fran Rish on September 20th for a Big 9/MCC matchup. The Bombers may be too much for the Grizzlies to handle this year.
Go Bombers!
September 13, 2019

1

2

3

4

Final

Richland Bombers

14

7

7

0

28

Hermiston Bulldogs

0

0

7

7

14
1st Quarter

Touchdown: Ben Fewel 65 yard pass from Harrison Westover (Weissenfels kick)
Richland 7, Hermiston 0

Touchdown: Dawson Palm 80 yard pass from Westover (Weissenfels kick)
Richland 14, Hermiston 0
2nd Quarter

Touchdown: Kaden Roxburg 10 yard pass from Westover (Weissenfels kick)
Richland 21, Hermiston 0
3rd Quarter

Touchdown: Fewel 10 yard pass from Westover (Weissenfels kick)
Richland 28, Hermiston 0
Hermiston Bulldogs
Bulldogs v. Bombers History
Hermistion High School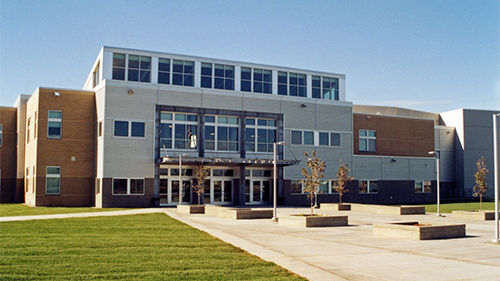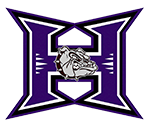 Hermistion High School

600 S 1st Street
Hermiston, OR
Mascot: Bulldogs
Bombers v. Bulldogs

Games

Bombers

Bulldogs

Wins

5

164

27

Losses

1

21

27

Overall

6

185

54
Records by Head Coach

Wins

Losses

Ties

Mike Neidhold

3

1

0

Fred Littau

1

0

0

Fran Rish

1

0

0
Kennison Field