2015 Bomber Football
Friday September 18, 2015

Richland 28, Chiawana 7
2015 GAME 3: Friday September 18, 2015

Game Recap September 19, 2015
The Chiawana Riverhawks came to Fran Rish Stadium looking to continue their winning ways but the Richland Bombers and Lakota Wills had other ideas an won 28-7.
There was a great article from Jack Millikin in the Tri-City Herald giving all of the details.
If this was a HUGE MCC battle, then next week will be "HUGER."
Next Friday night the Richland Bombers invade Fran Rish Stadium as the visitors against the 3-0 Hanford Falcons in what should be billed as the BIGGEST game in the history of this crosstown rivalry.
I will be getting their early because Fran should be rockin' next Friday night, which also doubles as Hanford's homecoming game.
Get ready to rummmmbbbblllleeeee!
Go Bombers!
September 18, 2015

1

2

3

4

Final

Chiawana Riverhawks

0

0

7

0

7

Richland Bombers

0

14

7

7

28
2nd Quarter

Touchdown: Paxton Stevens 9 yard run (Wolski kick)
Richland 7, Chiawana 0

Touchdown: Lakota Wills 5 yard run (Wolski kick)
Richland 14, Chiawana 0
3rd Quarter

Touchdown: Alex Chapman 47 yard pass from Stevens (Wolski kick)
Richland 21, Chiawana 0

Touchdown: Andrew Vargas 23 yard run (Matt Winn kick)
Richland 21, Chiawana 7
4th Quarter

Touchdown: Wills 4 yard run (Wolski kick)
Richland 28, Chiawana 7
Chiawana Riverhawks
Riverhawks v. Bombers History
Friday September 23, 2022 Edgar Brown Memorial Stadium
Richland

Bombers

Chiawana

Riverhawks

Head Coach: Mike Neidhold
Friday October 1, 2021 Fran Rish Stadium
Last game on natural grass at Fran Rish Stadium

Chiawana

Riverhawks

0

Richland

Bombers

14

Head Coach: Mike Neidhold
Tuesday March 30, 2021 Fran Rish Stadium
Chiawana

Riverhawks

24

Richland

Bombers

6

Head Coach: Mike Neidhold
Friday September 6, 2019 Fran Rish Stadium
Chiawana

Riverhawks

38

Richland

Bombers

7

Head Coach: Mike Neidhold
Friday August 31, 2018 Edgar Brown Memorial Stadium
Richland

Bombers

0

Chiawana

Riverhawks

19

Head Coach: Mike Neidhold
Friday October 20, 2017 Fran Rish Stadium
Senior Night

Chiawana

Riverhawks

20

Richland

Bombers

21

Head Coach: Mike Neidhold
Friday October 21, 2016 Edgar Brown Memorial Stadium
Richland

Bombers

21

Chiawana

Riverhawks

14

Head Coach: Mike Neidhold
Friday September 18, 2015 Fran Rish Stadium
Chiawana

Riverhawks

7

Richland

Bombers

28

Head Coach: Mike Neidhold
Friday September 19, 2014 Edgar Brown Memorial Stadium
Richland

Bombers

0

Chiawana

Riverhawks

41

Head Coach: Mike Neidhold
Friday September 20, 2013 Edgar Brown Memorial Stadium
Richland

Bombers

7

Chiawana

Riverhawks

42

Head Coach: Mike Neidhold
Friday September 14, 2012 Fran Rish Stadium
Chiawana

Riverhawks

14

Richland

Bombers

21

Head Coach: Mike Neidhold
Friday September 30, 2011 Fran Rish Stadium
Chiawana

Riverhawks

22

Richland

Bombers

14

Head Coach: Mike Neidhold
Friday October 1, 2010 Edgar Brown Memorial Stadium
Richland

Bombers

7

Chiawana

Riverhawks

17

Head Coach: Mike Neidhold
Friday October 9, 2009 Edgar Brown Memorial Stadium
Richland

Bombers

14

Chiawana

Riverhawks

6

Head Coach: Mike Neidhold
Chiawana High School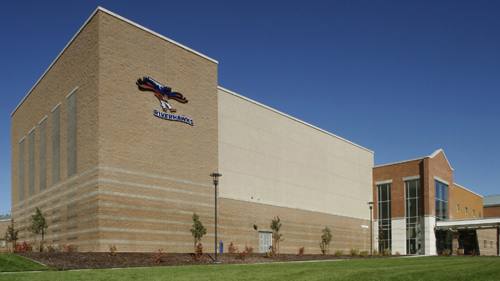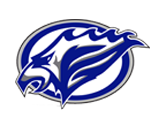 Chiawana High School

8125 Argent Road
Pasco, WA
Mascot: Riverhawks
Bombers v. Riverhawks

Games

Bombers

Riverhawks

Wins

6

119

61

Losses

7

41

203

Overall

13

160

264
Records by Head Coach

Wins

Losses

Ties

Mike Neidhold

6

7

0
Edgar Brown Memorial Stadium