2015 Bomber Football
Friday September 11, 2015

Richland 52, Shadle Park 0
2015 GAME 2: Friday September 11, 2015

Game Recap September 12, 2015
Somewhere between Fran Rish Stadium and Joe Albi Stadium the Richland Bombers found their offense. My best guess is Carl's Jr. in Ritzville but that is a mystery for another day.
The Bombers came home with a 52-0 victory over the Shadle Park Highlanders in non-league action in Spokane.
I have attached the articles from the Tri-City Herald and the Spokesman-Review for your viewing pleasure.
Next week, Sausage Fest! Oh as the Bombers go, they play host to the Chiawana Riverhawks in a HUGE MCC battle at Fran Rish Stadium.
Go Bombers
Bombers rout Shadle Park - Tri-City Herald
September 11, 2015

1

2

3

4

Final

Richland Bombers

17

14

7

14

52

Shadle Park Highlanders

0

0

0

0

0
1st Quarter

Touchdown: Chapman 17 yard pass from Stevens (Wolski kick)
Richland 7, Shadle Park 0

Field Goal: Wolski 27 yards
Richland 10, Shadle Park 0

Touchdown: Schrecengost 67 yard pass from Stevens (Wolski kick)
Richland 17, Shadle Park 0
2nd Quarter

Touchdown: Wills 5 yard run (Wolski kick)
Richland 24, Shadle Park 0

Touchdown: Schrecengost 11 yard pass from Stevens (Wolski kick)
Richland 31, Shadle Park 0
3rd Quarter

Touchdown: Kirby 14 yard pass from Stevens (Wolski kick)
Richland 38, Shadle Park 0
4th Quarter

Touchdown: Chapman 3 yard pass from Stevens (Wolski kick)
Richland 45, Shadle Park 0

Touchdown: Lovato 7 yard pass from Jensen (Reed kick)
Richland 52, Shadle Park 0
Shadle Park Highlanders
Highlanders v. Bombers History
Shadle Park High School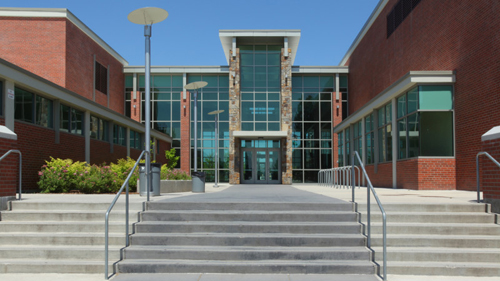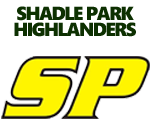 Shadle Park High School

4327 N Ash Street
Spokane, WA
Mascot: Highlanders
Bombers v. Highlanders

Games

Bombers

Highlanders

Wins

5

198

63

Losses

1

24

36

Overall

6

222

99
Records by Head Coach

Wins

Losses

Ties

JD Covington

2

0

0

Lonnie Pierson

2

0

0

Mike Neidhold

1

1

0
Joe Albi Stadium