2014 Bomber Football
Friday September 19, 2014

Game 3: Chiawana 41, Richland 0
2014 GAME 3: Friday September 19, 2014

Game Recap September 20, 2014
The Richland Bombers ran into a buzz saw against an emotional Chiawana team in a 41-0 loss to the Riverhawks at Edgar Brown Memorial Stadium.
I was not able to attend the game so I have included the account from the Tri-City Herald. Even though the Bombers lost, their support of Chiawana's Mac Graff should make any Bomber proud.
Next week the Bombers are at home against the Hanford Falcons. This will be the first meeting in which each team is looking for their first win so it should be a great game. Please join us on Friday, September 26, 2014 at 7:00.
Go Bombers!
September 19, 2014

1

2

3

4

Final

Richland Bombers

0

Chiawana Riverhawks

41
Chiawana Riverhawks
Riverhawks v. Bombers History
Friday September 23, 2022 Edgar Brown Memorial Stadium
Richland

Bombers

Chiawana

Riverhawks

Head Coach: Mike Neidhold
Friday October 1, 2021 Fran Rish Stadium
Last game on natural grass at Fran Rish Stadium

Chiawana

Riverhawks

0

Richland

Bombers

14

Head Coach: Mike Neidhold
Tuesday March 30, 2021 Fran Rish Stadium
Chiawana

Riverhawks

24

Richland

Bombers

6

Head Coach: Mike Neidhold
Friday September 6, 2019 Fran Rish Stadium
Chiawana

Riverhawks

38

Richland

Bombers

7

Head Coach: Mike Neidhold
Friday August 31, 2018 Edgar Brown Memorial Stadium
Richland

Bombers

0

Chiawana

Riverhawks

19

Head Coach: Mike Neidhold
Friday October 20, 2017 Fran Rish Stadium
Senior Night

Chiawana

Riverhawks

20

Richland

Bombers

21

Head Coach: Mike Neidhold
Friday October 21, 2016 Edgar Brown Memorial Stadium
Richland

Bombers

21

Chiawana

Riverhawks

14

Head Coach: Mike Neidhold
Friday September 18, 2015 Fran Rish Stadium
Chiawana

Riverhawks

7

Richland

Bombers

28

Head Coach: Mike Neidhold
Friday September 19, 2014 Edgar Brown Memorial Stadium
Richland

Bombers

0

Chiawana

Riverhawks

41

Head Coach: Mike Neidhold
Friday September 20, 2013 Edgar Brown Memorial Stadium
Richland

Bombers

7

Chiawana

Riverhawks

42

Head Coach: Mike Neidhold
Friday September 14, 2012 Fran Rish Stadium
Chiawana

Riverhawks

14

Richland

Bombers

21

Head Coach: Mike Neidhold
Friday September 30, 2011 Fran Rish Stadium
Chiawana

Riverhawks

22

Richland

Bombers

14

Head Coach: Mike Neidhold
Friday October 1, 2010 Edgar Brown Memorial Stadium
Richland

Bombers

7

Chiawana

Riverhawks

17

Head Coach: Mike Neidhold
Friday October 9, 2009 Edgar Brown Memorial Stadium
Richland

Bombers

14

Chiawana

Riverhawks

6

Head Coach: Mike Neidhold
Chiawana High School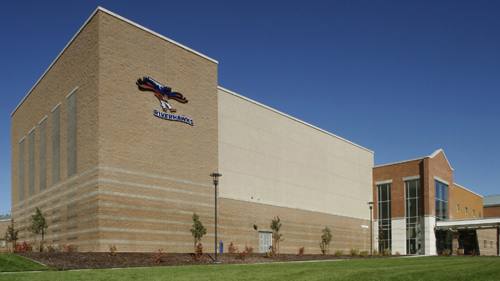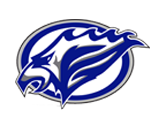 Chiawana High School

8125 Argent Road
Pasco, WA
Mascot: Riverhawks
Bombers v. Riverhawks

Games

Bombers

Riverhawks

Wins

6

119

61

Losses

7

41

203

Overall

13

160

264
Records by Head Coach

Wins

Losses

Ties

Mike Neidhold

6

7

0
Edgar Brown Memorial Stadium