Game 9: Richland 63, Pasco 0
2013 GAME 9: Friday November 1, 2013

Game Recap November 2, 2013
The Richland Bombers finished their regular Mid-Columbia Conference season against the Pasco Bulldogs at Edgar Brown Memorial Stadium in Pasco and won going away, 63-0.
Anthony Galat started the show by running back the opening kickoff 57 yards to the Pasco 25-yard line and then finished the job four plays later when Zach Whitby tossed him a 1-yard touchdown pass to make it 7-0. After that, the game got out of hand. The Bombers held a 28-0 lead with just over 4 minutes remaining in the first quarter and were ahead 56-0 at halftime.
Mercy rules in high school football allow for a continuous clock after the lead reaches 45 points so the entire second half played out in roughly 25 real-time minutes. Long story short, Richland dominated in every way possible and scored in almost every way possible in rolling up 63 points.
Here are all of the scoring plays for tonight's game:
First Quarter
Anthony Galat, 1 yard run, 7-0.
Bennet Peterson, 21 yard run, 14-0.
Anthony Galat, 65 yard interception return, 21-0.
Gibson McGeorge (favorite), 78 yard pass from Zach Whitby, 28-0.
Second Quarter
Nathan Perry, 9 yard run, 35-0.
Kyle Whitby, 3 yard run, 42-0.
Payton Radliff, 51 yard pass from Zach Whitby, 49-0.
Jacob Devries recovers a Travis Seifert blocked punt in the endzone, 56-0.
Third Quarter
Josh Phillips, 1 yard run, 63-0
For a little Bomber trivia, this was not the largest shutout in school history. The 1913 team holds that distinction when they also defeated the Pasco Bulldogs 84-0. In 1990, Richland defeated the Moses Lake Chiefs 71-0 on their way to an 11-1 record and a trip to the state semi-finals. In 1926, the Richland Colts defeated the Hermistion Bulldogs JV 66-0. It must have been a whale of a game because Richland High School didn't play another football game until the fall of 1944.
One more record that may have been tied is most consecutive extra points in one game. Ryan Wolski, subbing in for my second-favorite and injured Bomber Damian Ruiz, and went 9 for 9 on his kicks. I don't know if that is the record but it doesn't happen very often so congratulations just the same.
Next week, the real party starts. The Richland Bombers will travel to Joe Albi Stadium in Spokane for a 5:30PM game against the GSL 4A Champion Ferris Saxons in a game that decides who gets into the state tournament. The Bombers hold a 3-2 series lead on the Saxons but Ferris won the last playoff tilt in 2010 so the boys in green have their work cut out for them. It would be great to have a large crowd at Albi next Friday night and remember, the game is at 5:30PM so don't be late. Albi also gets very, very cold so bundle up, bring a lot of hot chocolate, and enjoy the show.
Go Bombers!
YouTube GAME NINE: Richland 63, Pasco 0
November 1, 2013

1

2

3

4

Final

Richland Bombers

28

28

7

0

63

Pasco Bulldogs

0

0

0

0

0
1st Quarter

Touchdown: Anthony Galat 1 yard run (Ryan Wolski kick)
Richland 7, Pasco 0

Touchdown: Bennett Petersen 21 yard run (Wolski kick)
Richland 14, Pasco 0

Touchdown: Anthony Galat 65 yard interception return (Wolski kick)
Richland 21, Pasco 0

Touchdown: Gibson McGeorge 78 yard pass from Zach Whitby (Wolski kick)
Richland 28, Pasco 0
2nd Quarter

Touchdown: Nathan Perry 9 yard run (Wolski kick)
Richland 35, Pasco 0

Touchdown: Kyle Whitby 3 yard run (Wolski kick)
Richland 42, Pasco 0

Touchdown: Payton Radliff 51 yard pass from Zach Whitby (Wolski kick)
Richland 49, Pasco 0

Touchdown: Jacob Devries recovers a Travis Seifert blocked punt in the endzone (Wolski kick)
Richland 56, Pasco 0
3rd Quarter

Touchdown: Josh Phillips 1 yard run (Wolski kick)
Richland 63, Pasco 0
Pasco Bulldogs
Bulldogs v. Bombers History
Friday September 30, 2022 Edgar Brown Memorial Stadium
Richland

Bombers

Pasco

Bulldogs

Head Coach: Mike Neidhold
Friday September 3, 2021 Fran Rish Stadium
Pasco

Bulldogs

0

Richland

Bombers

56

Head Coach: Mike Neidhold
Friday March 19, 2021 Fran Rish Stadium
Pasco

Bulldogs

0

Richland

Bombers

58

Head Coach: Mike Neidhold
Friday September 27, 2019 Edgar Brown Memorial Stadium
Richland

Bombers

14

Pasco

Bulldogs

16

Head Coach: Mike Neidhold
Friday September 21, 2018 Fran Rish Stadium
Pasco

Bulldogs

0

Richland

Bombers

41

Head Coach: Mike Neidhold
Friday September 29, 2017 Fran Rish Stadium
Homecoming

Pasco

Bulldogs

7

Richland

Bombers

63

Head Coach: Mike Neidhold
Thursday September 29, 2016 Edgar Brown Memorial Stadium
Richland

Bombers

47

Pasco

Bulldogs

0

Head Coach: Mike Neidhold
Friday October 16, 2015 Fran Rish Stadium
Homecoming 2015

Pasco

Bulldogs

7

Richland

Bombers

35

Head Coach: Mike Neidhold
Friday October 17, 2014 Edgar Brown Memorial Stadium
Richland

Bombers

49

Pasco

Bulldogs

12

Head Coach: Mike Neidhold
Friday November 1, 2013 Edgar Brown Memorial Stadium
Richland

Bombers

63

Pasco

Bulldogs

0

Head Coach: Mike Neidhold
Friday October 26, 2012 Fran Rish Stadium
Pasco

Bulldogs

0

Richland

Bombers

35

Head Coach: Mike Neidhold
Friday September 2, 2011 Edgar Brown Memorial Stadium
Richland

Bombers

44

Pasco

Bulldogs

10

Head Coach: Mike Neidhold
Friday September 3, 2010 Fran Rish Stadium
Pasco

Bulldogs

0

Richland

Bombers

21

Head Coach: Mike Neidhold
Friday September 4, 2009 Edgar Brown Memorial Stadium
Richland

Bombers

20

Pasco

Bulldogs

21

Head Coach: Mike Neidhold
Friday September 5, 2008 Fran Rish Stadium
Pasco

Bulldogs

22

Richland

7

Head Coach: Mike Neidhold
Friday October 26, 2007 Edgar Brown Memorial Stadium
Richland

Bombers

27

Pasco

Bulldogs

0

Head Coach: Garrick Redden
Friday October 27, 2006 Fran Rish Stadium
Pasco

Bulldogs

28

Richland

Bombers

24

Head Coach: Garrick Redden
Friday October 10, 2003 Fran Rish Stadium
Pasco

Bulldogs

35

Richland

Bombers

7

Head Coach: Lonnie Pierson
Friday October 11, 2002 Edgar Brown Memorial Stadium
Richland

Bombers

10

Pasco

Bulldogs

27

Head Coach: Lonnie Pierson
Friday September 7, 2001 Edgar Brown Memorial Stadium
Richland

Bombers

16

Pasco

Bulldogs

21

Head Coach: Lonnie Pierson
Friday September 8, 2000 Edgar Brown Memorial Stadium
Richland

Bombers

13

Pasco

Bulldogs

19

Head Coach: Lonnie Pierson
Friday September 10, 1999 Fran Rish Stadium
Pasco

Bulldogs

3

Richland

Bombers

13

Head Coach: Lonnie Pierson
1998
Pasco

Bulldogs

24

Richland

Bombers

0

Head Coach: Lonnie Pierson
1997
Pasco

Bulldogs

10

Richland

Bombers

2

Head Coach: Lonnie Pierson
1996
Pasco

Bulldogs

6

Richland

Bombers

7

Head Coach: Lonnie Pierson
1995
Pasco

Bulldogs

14

Richland

Bombers

0

Head Coach: Lonnie Pierson
1994
300th Bomber Victory

Pasco

Bulldogs

15

Richland

Bombers

27

Head Coach: Lonnie Pierson
1993
Pasco

Bulldogs

21

Richland

Bombers

43

Head Coach: Lonnie Pierson
1992
Pasco

Bulldogs

14

Richland

Bombers

21

Head Coach: Lonnie Pierson
1991
Pasco

Bulldogs

24

Richland

Bombers

13

Head Coach: Lonnie Pierson
1990
Pasco

Bulldogs

7

Richland

Bombers

20

Head Coach: Lonnie Pierson
1989
Pasco

Bulldogs

0

Richland

Bombers

23

Head Coach: Lonnie Pierson
1988
Pasco

Bulldogs

7

Richland

Bombers

20

Head Coach: Lonnie Pierson
1987
Pasco

Bulldogs

7

Richland

Bombers

27

Head Coach: Lonnie Pierson
1986
Pasco

Bulldogs

13

Richland

Bombers

10

Head Coach: Lonnie Pierson
1985
Pasco

Bulldogs

6

Richland

Bombers

13

Head Coach: JD Covington
1984
Pasco

Bulldogs

7

Richland

Bombers

10

Head Coach: JD Covington
1983
Pasco

Bulldogs

13

Richland

Bombers

27

Head Coach: JD Covington
1983
Big Nine Mini-Playoff (Two 8-minute quarters)

Pasco

Bulldogs

6

Richland

Bombers

7

Head Coach: JD Covington
1982
Pasco

Bulldogs

20

Richland

Bombers

7

Head Coach: JD Covington
1981
Pasco

Bulldogs

7

Richland

Bombers

28

Head Coach: JD Covington
Friday September 12, 1980 Fran Rish Stadium
Pasco

Bulldogs

7

Richland

Bombers

35

Head Coach: JD Covington
1979
Pasco

Bulldogs

0

Richland

Bombers

25

Head Coach: JD Covington
1978
Pasco

Bulldogs

7

Richland

Bombers

27

Head Coach: JD Covington
1977
Pasco

Bulldogs

17

Richland

Bombers

0

Head Coach: JD Covington
1976
Pasco

Bulldogs

13

Richland

Bombers

21

Head Coach: JD Covington
1975
Pasco

Bulldogs

6

Richland

Bombers

29

Head Coach: JD Covington
1974
Pasco

Bulldogs

7

Richland

Bombers

3

Head Coach: JD Covington
1974
Pasco

Bulldogs

14

Richland

Bombers

7

Head Coach: JD Covington
1973
Pasco

Bulldogs

0

Richland

Bombers

20

Head Coach: JD Covington
1973
Pasco

Bulldogs

9

Richland

Bombers

7

Head Coach: JD Covington
Friday October 27, 1972 Edgar Brown Memorial Stadium
Richland

Bombers

26

Pasco

Bulldogs

6

Head Coach: JD Covington
1971
Pasco

Bulldogs

15

Richland

Bombers

21

Head Coach: JD Covington
Friday October 29, 1971 Bomber Bowl
Pasco

Bulldogs

22

Richland

Bombers

30

Head Coach: JD Covington
1970
Pasco

Bulldogs

14

Richland

Bombers

0

Head Coach: George Rallis
1970
Pasco

Bulldogs

28

Richland

Bombers

20

Head Coach: George Rallis
1969
Pasco

Bulldogs

6

Richland

Bombers

0

Head Coach: George Rallis
Friday October 24, 1969
Pasco

Bulldogs

20

Richland

Bombers

7

Head Coach: George Rallis
1968
Pasco

Bulldogs

20

Richland

Bombers

24

Head Coach: George Rallis
1968
Pasco

Bulldogs

19

Richland

Bombers

7

Head Coach: George Rallis
1967
Pasco

Bulldogs

13

Richland

Bombers

7

Head Coach: George Rallis
1967
Pasco

Bulldogs

13

Richland

Bombers

9

Head Coach: George Rallis
Friday September 16, 1966 Edgar Brown Memorial Stadium
Richland

Bombers

0

Pasco

Bulldogs

20

Head Coach: Fran Rish
1966 Edgar Brown Memorial Stadium
Richland

Bombers

6

Pasco

Bulldogs

27

Head Coach: Fran Rish
1965
Pasco

Bulldogs

26

Richland

Bombers

19

Head Coach: Fran Rish
1964
Pasco

Bulldogs

13

Richland

Bombers

7

Head Coach: Fran Rish
Friday October 11, 1963 Bomber Bowl
Pasco

Bulldogs

7

Richland

Bombers

19

Head Coach: Fran Rish
1962
Pasco

Bulldogs

8

Richland

Bombers

7

Head Coach: Fran Rish
1961
Pasco

Bulldogs

7

Richland

Bombers

27

Head Coach: Fran Rish
1960
Pasco

Bulldogs

20

Richland

Bombers

20

Head Coach: Fran Rish
1959
Pasco

Bulldogs

20

Richland

Bombers

32

Head Coach: Fran Rish
1958
Pasco

Bulldogs

19

Richland

Bombers

12

Head Coach: Fran Rish
Friday October 11, 1957 Edgar Brown Memorial Stadium
First Richland/Pasco Game at Edgar Brown Stadium

Richland

Bombers

39

Pasco

Bulldogs

7

Head Coach: Fran Rish
Friday October 12, 1956 Bomber Bowl
Homecoming

Pasco

Bulldogs

20

Richland

Bombers

13

Head Coach: Fran Rish
1955 Pasco High School Field
Richland

Bombers

6

Pasco

Bulldogs

0

Head Coach: Fran Rish
1954 Bomber Bowl
Pasco

Bulldogs

19

Richland

Bombers

32

Head Coach: Fran Rish
1953 Pasco High School Field
Richland

Bombers

13

Pasco

Bulldogs

26

Head Coach: Fran Rish
Friday October 24, 1952 Bomber Bowl
Pasco

Bulldogs

12

Richland

Bombers

12

Head Coach: Fran Rish
Friday October 26, 1951 Pasco High School Field
Richland

Bombers

18

Pasco

Bulldogs

6

Head Coach: Fran Rish
Saturday October 28, 1950 Bomber Bowl
Pasco

Bulldogs

18

Richland

Bombers

21

Head Coach: Fran Rish
Friday October 28, 1949 Pasco High School Field
Richland

Bombers

26

Pasco

Bulldogs

6

Head Coach: Fran Rish
Friday October 29, 1948 Bomber Bowl
Pasco

Bulldogs

0

Richland

Bombers

13

Head Coach: Fran Rish
Friday October 24, 1947 Pasco High School Field
Richland

Bombers

0

Pasco

Bulldogs

6

Head Coach: Fran Rish
Friday October 18, 1946 Bomber Bowl
Pasco

Bulldogs

31

Richland

Bombers

0

Head Coach: Fran Rish
Friday October 12, 1945 Bomber Bowl
Pasco

Bulldogs

51

Richland

Bombers

0

Head Coach: Fred Littau
Friday November 2, 1945 Pasco High School Field
Richland

Bombers

0

Pasco

Bulldogs

33

Head Coach: Fred Littau
Friday October 13, 1944
Richland

Broncs

0

Pasco

Bulldogs

14

Head Coach: John F. Eubanks
Saturday November 4, 1944
Pasco

Bulldogs

0

Richland

Beavers

0

Head Coach: John F. Eubanks
1926
Pasco

Bulldogs

31

Richland

Colts

0

Head Coach: Raymond V. Puette
1919
Pasco

Bulldogs

55

Richland

0

Head Coach: Elmer H Dixon
1916
Pasco

Bulldogs

21

Richland

0

Head Coach: C. H. Lillie
1916
Pasco

Bulldogs

7

Richland

7

Head Coach: C. H. Lillie
1915
Pasco

Bulldogs

35

Richland

0

Head Coach: C. H. Lillie
1915
Pasco

Bulldogs

21

Richland

7

Head Coach: C. H. Lillie
1913
Pasco

Bulldogs

0

Richland

84

Head Coach: C. H. Lillie
Pasco High School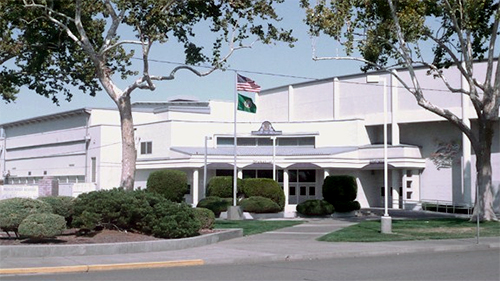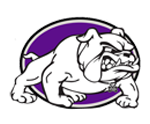 Pasco High School

1108 N 10th Avenue
Pasco, WA
Mascot: Bulldogs
Bombers v. Bulldogs

Games

Bombers

Bulldogs

Wins

47

1,400

341

Losses

43

294

911

Ties

4

39

39

Overall

94

1,733

1,291
Records by Head Coach

Wins

Losses

Ties

JD Covington

14

5

0

Mike Neidhold

11

3

0

Fran Rish

10

10

2

Lonnie Pierson

9

9

0

Garrick Redden

1

1

0

C. H. Lillie

1

3

1

George Rallis

1

7

0

Elmer H Dixon

0

1

0

Raymond V. Puette

0

1

0

John F. Eubanks

0

1

1

Fred Littau

0

2

0
Edgar Brown Memorial Stadium