Game 1: Richland 27, Southridge 7
2013 GAME 1: Friday September 6, 2013

Game Recap September 7, 2013
I don't know if Coach Neidhold spent the summer watching Karate Kid movies but after watching the game between the Southridge Suns and the Richland Bombers, Mr. Miyagi would have been proud. The Bombers have achieved balance. The Bombers threw the ball for 183 yards and ran the ball for 237 with four different running backs tallying over 49 yards as the Bombers defeated the Suns 27-7.
The Bomber started off the season in quick fashion. After the opening kickoff, Richland marched 69 yards in two plays capped off by a Zach Whitby to Payton Radliff pass that covered the last 54 yards for the 6-0 lead.
Later in the first quarter, Southridge got their game going after Brenden Kelly recovered a Bomber fumble at the 49 yard line. The next play, Jair Ealy-Thomas connected with Kelly for a 46 yard pass that got the Suns to the Richland 2 yard line. Kadin Diaz then finished the drive with a two-yard run and a 7-6 Southridge lead.
Richland would not really feel threatened the rest of the night. Strong defense and that balanced offensive attack took over the game. After Gibson McGeorge intercepted a tipped Ealy-Thomas pass, the Bomber embarked on a 35 yard, 7 play drive to retake the lead at 14-7 going into halftime.
On their first drive in the second half, Richland extended their lead with a 10 play, 58 yard drive. Josh Phillips ran the ball in from the two to make the score 21-7 Bombers. On the next drive, they put the game out of reach with an 8 play, 69 yard drive when Anthony Galat hauled in a seven yard pass from Whitby for the final tally.
Again, balance was the key to the game and hopefully the Bombers can keep it going throughout the season. Anthony Galat lead the Bomber rushers with 71 yards followed by Bennett Peterson with 58, Nathan Perry with 50, and Josh Phillips rounding out the fearsome foursome with 48 yards for a Richland total of 237.Zach Whitby was 14 for 22 for 183 yards with three touchdown passes to one interception and a two-point conversion so for you high school fantasy players, Zach might be a good pickup for next week.
Speaking of next week, the green and gold stay home once again and entertain the Walla Walla Blue Devils at 7:00PM on Friday, September 13, 2013. The weather should still be gorgeous so bring the famliy and make an evening of it with the Richland Bombers!
Tri-City Herald: Bombers down Suns in opener
Go Bombers!
bomberfootball.org 2013 GAME ONE: Richland 27, Southridge 7 - September 9, 2013
September 6, 2013

1

2

3

4

Final

Southridge Suns

7

Richland Bombers

27
Southridge Suns
Suns v. Bombers History
Saturday September 3, 2022 Fran Rish Stadium
Southridge

Suns

16

Richland

Bombers

17

Head Coach: Mike Neidhold
Saturday October 23, 2021 Neil F. Lampson Stadium
Richland home game played at Lampson Stadium due to the start of construction at Fran Rish Stadium.

Southridge

Suns

24

Richland

Bombers

40

Head Coach: Mike Neidhold
Friday March 12, 2021 Fran Rish Stadium
Southridge

Suns

7

Richland

Bombers

48

Head Coach: Mike Neidhold
Friday October 11, 2019 Neil F. Lampson Stadium
Richland

Bombers

44

Southridge

Suns

7

Head Coach: Mike Neidhold
Friday October 5, 2018 Fran Rish Stadium
Southridge

Suns

7

Richland

Bombers

55

Head Coach: Mike Neidhold
Friday September 22, 2017 Neil F. Lampson Stadium
Richland

Bombers

63

Southridge

Suns

14

Head Coach: Mike Neidhold
Friday September 23, 2016 Fran Rish Stadium
Homecoming 2016

Southridge

Suns

10

Richland

Bombers

26

Head Coach: Mike Neidhold
Thursday October 29, 2015 Neil F. Lampson Stadium
Richland

Bombers

28

Southridge

Suns

2

Head Coach: Mike Neidhold
Friday October 31, 2014 Fran Rish Stadium
Halloween

Southridge

Suns

3

Richland

Bombers

14

Head Coach: Mike Neidhold
Friday September 6, 2013 Fran Rish Stadium
Southridge

Suns

7

Richland

Bombers

27

Head Coach: Mike Neidhold
Friday August 31, 2012 Neil F. Lampson Stadium
Richland

Bombers

7

Southridge

Suns

9

Head Coach: Mike Neidhold
Friday September 7, 2007 Neil F. Lampson Stadium
Richland

Bombers

12

Southridge

Suns

7

Head Coach: Garrick Redden
Friday September 8, 2006 Fran Rish Stadium
Southridge

Suns

20

Richland

Bombers

21

Head Coach: Garrick Redden
Thursday October 13, 2005 Neil F. Lampson Stadium
Richland

Bombers

3

Southridge

Suns

28

Head Coach: Garrick Redden
Thursday October 14, 2004 Fran Rish Stadium
Southridge

Suns

42

Richland

Bombers

7

Head Coach: Lonnie Pierson
Saturday October 13, 2001 Neil F. Lampson Stadium
Richland

Bombers

31

Southridge

Suns

16

Head Coach: Lonnie Pierson
Thursday November 2, 2000 Fran Rish Stadium
Southridge

Suns

14

Richland

Bombers

53

Head Coach: Lonnie Pierson
Friday November 5, 1999 Neil F. Lampson Stadium
Richland

Bombers

31

Southridge

Suns

7

Head Coach: Lonnie Pierson
1998
Southridge

Suns

35

Richland

Bombers

38

Head Coach: Lonnie Pierson
Southridge High School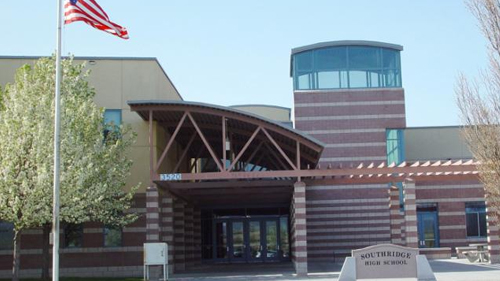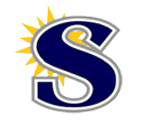 Southridge High School

3320 Southridge Boulevard
Kennewick, WA
Mascot: Suns
Bombers v. Suns

Games

Bombers

Suns

Wins

16

548

196

Losses

3

17

79

Overall

19

565

275
Records by Head Coach

Wins

Losses

Ties

Mike Neidhold

10

1

0

Lonnie Pierson

4

1

0

Garrick Redden

2

1

0
Neil F. Lampson Stadium