Game 8: Richland 35, Pasco 0
2012 GAME 8: Friday October 26, 2012

Game Recap October 27, 2012
The Richland Bombers came into their game needing only a win to clinch the number one 4A playoff spot for the Mid-Columbia Conference. They checked off that goal with a 35-0 pasting of the Pasco Bulldogs on a cold, drizzly night at Fran Rish Stadium.
The Bomber offense came out quickly and scored on a 4-play, 76-yard drive. Anthony Galat ate up the largest chunk of ground with a 51-yard run down the Bomber sideline. Zach Whitby then hit my favorite Bomber, Gibson McGeorge with a 15-yard pass and Richland had the lead at 7-0 with 10:32 left in the first quarter.
After that, the game was never really in doubt. Josh Phillips and Mason Baird each had interceptions and Hunter Chambers grabbed two more to keep the Bulldogs from ever establishing a real threat in the game.
Zach Whitby threw for 208 yards and completed four touchdown passes including a 17-yard touchdown pass to Sheldon Liikala, another 3 yard pass to Gibson McGeorge to make the score 21-0 at halftime.
In the third quarter, Josh Phillips added a 32-yard touchdown run that contributed to his 121 total yards on 18 carries.
Whitby then finished the scoring with a swing pass to Garret March, who proceeded to find a bundle of running room enroute to a 65-yard touchdown and a 35-0 Bomber win.
Richland needs to savor this win while they can because next week's game is going to present a much larger challenge. The Mead Panthers invade Fran Rish Stadium next Friday night, November 2, 2012 at 7:00PM. The sixth-ranked Panthers are 8-1 and their only loss is to Greater Spokane League champion Gonzaga Prep. This is a play-in game to determine who gets a bid to the state playoffs so there is a lot riding on this game for both teams.
Rememeber, next Friday night, Richland versus the Mead Panthers.
Go Bombers!
October 26, 2012

1

2

3

4

Final

Pasco Bulldogs

0

0

0

0

0

Richland Bombers

14

7

14

0

35
1st Quarter

Touchdown: Gibson McGeorge 15 yard pass from Zack Whitby (Anthony Galat kick)
Richland 7, Pasco 0

Touchdown: Sheldon Liikala 17 yard pass from Zack Whitby (Galat kick)
Richland 14, Pasco 0
2nd Quarter

Touchdown: McGeorge 3 yard pass from Whitby (Galat kick)
Richland 21, Pasco 0
3rd Quarter

Touchdown: Josh Phillips 32 yard run (Galat kick)
Richland 28, Pasco 0

Touchdown: Garrett March 65 yard pass from Whitby (Galat kick)
Richland 35, Pasco 0
Pasco Bulldogs
Bulldogs v. Bombers History
Friday September 29, 2023 Fran Rish Stadium
Pasco

Bulldogs

Richland

Bombers

Head Coach: Mike Neidhold
Friday September 30, 2022 Edgar Brown Memorial Stadium
500th Bomber Victory

Richland

Bombers

49

Pasco

Bulldogs

0

Head Coach: Mike Neidhold
Friday September 3, 2021 Fran Rish Stadium
Pasco

Bulldogs

0

Richland

Bombers

56

Head Coach: Mike Neidhold
Friday March 19, 2021 Fran Rish Stadium
Pasco

Bulldogs

0

Richland

Bombers

58

Head Coach: Mike Neidhold
Friday September 27, 2019 Edgar Brown Memorial Stadium
Richland

Bombers

14

Pasco

Bulldogs

16

Head Coach: Mike Neidhold
Friday September 21, 2018 Fran Rish Stadium
Pasco

Bulldogs

0

Richland

Bombers

41

Head Coach: Mike Neidhold
Friday September 29, 2017 Fran Rish Stadium
Homecoming

Pasco

Bulldogs

7

Richland

Bombers

63

Head Coach: Mike Neidhold
Thursday September 29, 2016 Edgar Brown Memorial Stadium
Richland

Bombers

47

Pasco

Bulldogs

0

Head Coach: Mike Neidhold
Friday October 16, 2015 Fran Rish Stadium
Homecoming 2015

Pasco

Bulldogs

7

Richland

Bombers

35

Head Coach: Mike Neidhold
Friday October 17, 2014 Edgar Brown Memorial Stadium
Richland

Bombers

49

Pasco

Bulldogs

12

Head Coach: Mike Neidhold
Friday November 1, 2013 Edgar Brown Memorial Stadium
Richland

Bombers

63

Pasco

Bulldogs

0

Head Coach: Mike Neidhold
Friday October 26, 2012 Fran Rish Stadium
Pasco

Bulldogs

0

Richland

Bombers

35

Head Coach: Mike Neidhold
Friday September 2, 2011 Edgar Brown Memorial Stadium
Richland

Bombers

44

Pasco

Bulldogs

10

Head Coach: Mike Neidhold
Friday September 3, 2010 Fran Rish Stadium
Pasco

Bulldogs

0

Richland

Bombers

21

Head Coach: Mike Neidhold
Friday September 4, 2009 Edgar Brown Memorial Stadium
Richland

Bombers

20

Pasco

Bulldogs

21

Head Coach: Mike Neidhold
Friday September 5, 2008 Fran Rish Stadium
Mike Neidhold's First Game as Head Coach

Pasco

Bulldogs

22

Richland

7

Head Coach: Mike Neidhold
Friday October 26, 2007 Edgar Brown Memorial Stadium
Richland

Bombers

27

Pasco

Bulldogs

0

Head Coach: Garrick Redden
Friday October 27, 2006 Fran Rish Stadium
Pasco

Bulldogs

28

Richland

Bombers

24

Head Coach: Garrick Redden
Friday October 10, 2003 Fran Rish Stadium
Pasco

Bulldogs

35

Richland

Bombers

7

Head Coach: Lonnie Pierson
Friday October 11, 2002 Edgar Brown Memorial Stadium
Richland

Bombers

10

Pasco

Bulldogs

27

Head Coach: Lonnie Pierson
Friday September 7, 2001 Edgar Brown Memorial Stadium
Richland

Bombers

16

Pasco

Bulldogs

21

Head Coach: Lonnie Pierson
Friday September 8, 2000 Edgar Brown Memorial Stadium
Richland

Bombers

13

Pasco

Bulldogs

19

Head Coach: Lonnie Pierson
Friday September 10, 1999 Fran Rish Stadium
Pasco

Bulldogs

3

Richland

Bombers

13

Head Coach: Lonnie Pierson
1998
Pasco

Bulldogs

24

Richland

Bombers

0

Head Coach: Lonnie Pierson
1997
Pasco

Bulldogs

10

Richland

Bombers

2

Head Coach: Lonnie Pierson
1996
Pasco

Bulldogs

6

Richland

Bombers

7

Head Coach: Lonnie Pierson
1995
Pasco

Bulldogs

14

Richland

Bombers

0

Head Coach: Lonnie Pierson
1994
300th Bomber Victory

Pasco

Bulldogs

15

Richland

Bombers

27

Head Coach: Lonnie Pierson
1993
Pasco

Bulldogs

21

Richland

Bombers

43

Head Coach: Lonnie Pierson
1992
Pasco

Bulldogs

14

Richland

Bombers

21

Head Coach: Lonnie Pierson
1991
Pasco

Bulldogs

24

Richland

Bombers

13

Head Coach: Lonnie Pierson
1990
Pasco

Bulldogs

7

Richland

Bombers

20

Head Coach: Lonnie Pierson
1989
Pasco

Bulldogs

0

Richland

Bombers

23

Head Coach: Lonnie Pierson
1988
Pasco

Bulldogs

7

Richland

Bombers

20

Head Coach: Lonnie Pierson
1987
Pasco

Bulldogs

7

Richland

Bombers

27

Head Coach: Lonnie Pierson
1986
Pasco

Bulldogs

13

Richland

Bombers

10

Head Coach: Lonnie Pierson
1985
Pasco

Bulldogs

6

Richland

Bombers

13

Head Coach: JD Covington
1984
Pasco

Bulldogs

7

Richland

Bombers

10

Head Coach: JD Covington
1983
Pasco

Bulldogs

13

Richland

Bombers

27

Head Coach: JD Covington
1983
Big Nine Mini-Playoff (Two 8-minute quarters)

Pasco

Bulldogs

6

Richland

Bombers

7

Head Coach: JD Covington
1982
Pasco

Bulldogs

20

Richland

Bombers

7

Head Coach: JD Covington
1981
Pasco

Bulldogs

7

Richland

Bombers

28

Head Coach: JD Covington
Friday September 12, 1980 Fran Rish Stadium
Pasco

Bulldogs

7

Richland

Bombers

35

Head Coach: JD Covington
1979
Pasco

Bulldogs

0

Richland

Bombers

25

Head Coach: JD Covington
1978
Pasco

Bulldogs

7

Richland

Bombers

27

Head Coach: JD Covington
1977
Pasco

Bulldogs

17

Richland

Bombers

0

Head Coach: JD Covington
1976
Pasco

Bulldogs

13

Richland

Bombers

21

Head Coach: JD Covington
1975
Pasco

Bulldogs

6

Richland

Bombers

29

Head Coach: JD Covington
1974
Pasco

Bulldogs

7

Richland

Bombers

3

Head Coach: JD Covington
1974
Pasco

Bulldogs

14

Richland

Bombers

7

Head Coach: JD Covington
1973
Pasco

Bulldogs

0

Richland

Bombers

20

Head Coach: JD Covington
1973
Pasco

Bulldogs

9

Richland

Bombers

7

Head Coach: JD Covington
Friday October 27, 1972 Edgar Brown Memorial Stadium
Richland

Bombers

26

Pasco

Bulldogs

6

Head Coach: JD Covington
Friday September 10, 1971 Edgar Brown Memorial Stadium
Jamboree

Richland

Bombers

21

Pasco

Bulldogs

15

Head Coach: JD Covington
Friday October 29, 1971 Bomber Bowl
Pasco

Bulldogs

22

Richland

Bombers

30

Head Coach: JD Covington
1970
Pasco

Bulldogs

14

Richland

Bombers

0

Head Coach: George Rallis
1970
Pasco

Bulldogs

28

Richland

Bombers

20

Head Coach: George Rallis
1969
Pasco

Bulldogs

6

Richland

Bombers

0

Head Coach: George Rallis
Friday October 24, 1969
Pasco

Bulldogs

20

Richland

Bombers

7

Head Coach: George Rallis
Friday September 20, 1968 Edgar Brown Memorial Stadium
Richland

Bombers

24

Pasco

Bulldogs

20

Head Coach: George Rallis
Friday October 25, 1968 Bomber Bowl
Pasco

Bulldogs

19

Richland

Bombers

7

Head Coach: George Rallis
Friday September 15, 1967 Bomber Bowl
100th Game at Bomber Bowl

Pasco

Bulldogs

13

Richland

Bombers

7

Head Coach: George Rallis
Thursday October 19, 1967 Edgar Brown Memorial Stadium
Richland

Bombers

9

Pasco

Bulldogs

13

Head Coach: George Rallis
Friday September 16, 1966 Edgar Brown Memorial Stadium
Richland

Bombers

0

Pasco

Bulldogs

20

Head Coach: Fran Rish
1966 Edgar Brown Memorial Stadium
Richland

Bombers

6

Pasco

Bulldogs

27

Head Coach: Fran Rish
1965
Pasco

Bulldogs

26

Richland

Bombers

19

Head Coach: Fran Rish
1964
Pasco

Bulldogs

13

Richland

Bombers

7

Head Coach: Fran Rish
Friday October 11, 1963 Bomber Bowl
Pasco

Bulldogs

7

Richland

Bombers

19

Head Coach: Fran Rish
1962
Pasco

Bulldogs

8

Richland

Bombers

7

Head Coach: Fran Rish
1961
Pasco

Bulldogs

7

Richland

Bombers

27

Head Coach: Fran Rish
1960
Pasco

Bulldogs

20

Richland

Bombers

20

Head Coach: Fran Rish
1959
Pasco

Bulldogs

20

Richland

Bombers

32

Head Coach: Fran Rish
1958
Pasco

Bulldogs

19

Richland

Bombers

12

Head Coach: Fran Rish
Friday October 11, 1957 Edgar Brown Memorial Stadium
First Richland/Pasco Game at Edgar Brown Stadium

Richland

Bombers

39

Pasco

Bulldogs

7

Head Coach: Fran Rish
Friday October 12, 1956 Bomber Bowl
Homecoming

Pasco

Bulldogs

20

Richland

Bombers

13

Head Coach: Fran Rish
1955 Pasco High School Field
Richland

Bombers

6

Pasco

Bulldogs

0

Head Coach: Fran Rish
1954 Bomber Bowl
Pasco

Bulldogs

19

Richland

Bombers

32

Head Coach: Fran Rish
1953 Pasco High School Field
Richland

Bombers

13

Pasco

Bulldogs

26

Head Coach: Fran Rish
Friday October 24, 1952 Bomber Bowl
Pasco

Bulldogs

12

Richland

Bombers

12

Head Coach: Fran Rish
Friday October 26, 1951 Pasco High School Field
Richland

Bombers

18

Pasco

Bulldogs

6

Head Coach: Fran Rish
Saturday October 28, 1950 Bomber Bowl
Pasco

Bulldogs

18

Richland

Bombers

21

Head Coach: Fran Rish
Friday October 28, 1949 Pasco High School Field
Richland

Bombers

26

Pasco

Bulldogs

6

Head Coach: Fran Rish
Friday October 29, 1948 Bomber Bowl
First Richland Homecoming

Pasco

Bulldogs

0

Richland

Bombers

13

Head Coach: Fran Rish
Friday October 24, 1947 Pasco High School Field
Richland

Bombers

0

Pasco

Bulldogs

6

Head Coach: Fran Rish
Friday October 18, 1946 Bomber Bowl
Pasco

Bulldogs

31

Richland

Bombers

0

Head Coach: Fran Rish
Friday October 12, 1945 Bomber Bowl
Pasco

Bulldogs

51

Richland

Bombers

0

Head Coach: Fred Littau
Friday November 2, 1945 Pasco High School Field
Richland

Bombers

0

Pasco

Bulldogs

33

Head Coach: Fred Littau
Friday October 13, 1944
Richland

Broncs

0

Pasco

Bulldogs

14

Head Coach: John F. Eubanks
Saturday November 4, 1944
Pasco

Bulldogs

0

Richland

Beavers

0

Head Coach: John F. Eubanks
1926
Pasco

Bulldogs

31

Richland

Colts

0

Head Coach: Raymond V. Puette
1919
Pasco

Bulldogs

55

Richland

0

Head Coach: Elmer H Dixon
1916
Pasco

Bulldogs

21

Richland

0

Head Coach: C. H. Lillie
1916
Pasco

Bulldogs

7

Richland

7

Head Coach: C. H. Lillie
1915
Pasco

Bulldogs

35

Richland

0

Head Coach: C. H. Lillie
1915
Pasco

Bulldogs

21

Richland

7

Head Coach: C. H. Lillie
1913
Pasco

Bulldogs

0

Richland

84

Head Coach: C. H. Lillie
Pasco High School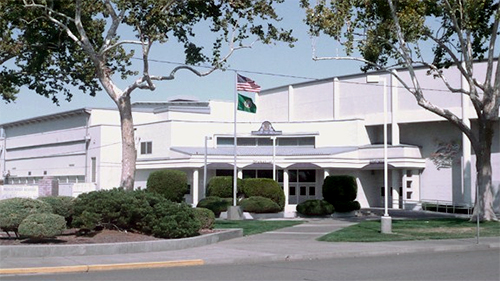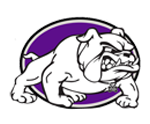 Pasco High School

1108 N 10th Avenue
Pasco, WA
Mascot: Bulldogs
Bombers v. Bulldogs

Games

Bombers

Bulldogs

Wins

48

1,449

341

Losses

43

294

911

Ties

4

39

39

Overall

95

1,782

1,291
Records by Head Coach

Wins

Losses

Ties

JD Covington

14

5

0

Mike Neidhold

12

3

0

Fran Rish

10

10

2

Lonnie Pierson

9

9

0

Garrick Redden

1

1

0

C. H. Lillie

1

3

1

George Rallis

1

7

0

Elmer H Dixon

0

1

0

Raymond V. Puette

0

1

0

John F. Eubanks

0

1

1

Fred Littau

0

2

0
Edgar Brown Memorial Stadium