Game 9: Richland 34, Moses Lake 26
2011 GAME 9: Friday October 28, 2011

Game Recap October 29, 2011
The Bombers had one mission in their game against Moses Lake. Win. Combine that with a Wenatchee loss to Chiawana and a Richland win would mean a three-way tied for the third and final playoff spot with Wenatchee and the Davis Pirates.
Well, the Bombers won and the Panthers lost so Tuesday night at Lion's Field in Moses Lake there will be a three-way playoff. Due to a coin-flip earlier in the week, Wenatchee and Davis will start, playing two eight-minute quarters. The winner of this mini-game will take on Richland for another round. If the Bombers can survive, they will then play in Spokane on Friday against the GSL number one team, the Mead Panthers.
I will be writing a more extensive review of the game tomorrow evening when I return from watching my Eastern Eagles take on the Vikings of Portland State. That should be a heck of a game as well.
October 28, 2011

1

2

3

4

Final

Moses Lake Chiefs

26

Richland Bombers

34
Moses Lake Mavericks
Mavericks v. Bombers History
Saturday November 21, 2015 Lions Field
State 4A Quarterfinal

Richland

Bombers

28

Moses Lake

Chiefs

23

Head Coach: Mike Neidhold
Friday October 28, 2011 Fran Rish Stadium
Moses Lake

Chiefs

26

Richland

Bombers

34

Head Coach: Mike Neidhold
Friday October 29, 2010 Lions Field
Richland

Bombers

20

Moses Lake

Chiefs

17

Head Coach: Mike Neidhold
Friday October 12, 2007 Lions Field
Richland

Bombers

35

Moses Lake

Chiefs

14

Head Coach: Garrick Redden
Friday October 13, 2006 Fran Rish Stadium
Moses Lake

Chiefs

41

Richland

Bombers

12

Head Coach: Garrick Redden
Friday September 16, 2005 Fran Rish Stadium
Moses Lake

Chiefs

14

Richland

Bombers

19

Head Coach: Garrick Redden
Friday September 17, 2004 Lions Field
Richland

Bombers

13

Moses Lake

Chiefs

30

Head Coach: Lonnie Pierson
Friday September 19, 2003 Fran Rish Stadium
Moses Lake

Chiefs

7

Richland

Bombers

28

Head Coach: Lonnie Pierson
Friday September 20, 2002 Lions Field
Richland

Bombers

14

Moses Lake

Chiefs

29

Head Coach: Lonnie Pierson
Friday September 28, 2001 Fran Rish Stadium
Moses Lake

Chiefs

21

Richland

Bombers

31

Head Coach: Lonnie Pierson
Friday October 13, 2000 Lions Field
Richland

Bombers

42

Moses Lake

Chiefs

27

Head Coach: Lonnie Pierson
Friday October 15, 1999 Fran Rish Stadium
Moses Lake

Chiefs

7

Richland

Bombers

41

Head Coach: Lonnie Pierson
1996
Moses Lake

Chiefs

17

Richland

Bombers

27

Head Coach: Lonnie Pierson
1995
Moses Lake

Chiefs

7

Richland

Bombers

20

Head Coach: Lonnie Pierson
1994
Moses Lake

Chiefs

0

Richland

Bombers

33

Head Coach: Lonnie Pierson
1993
Moses Lake

Chiefs

0

Richland

Bombers

46

Head Coach: Lonnie Pierson
1992
Moses Lake

Chiefs

7

Richland

Bombers

35

Head Coach: Lonnie Pierson
1991
Moses Lake

Chiefs

0

Richland

Bombers

21

Head Coach: Lonnie Pierson
1990
Moses Lake

Chiefs

0

Richland

Bombers

71

Head Coach: Lonnie Pierson
1989
Moses Lake

Chiefs

7

Richland

Bombers

50

Head Coach: Lonnie Pierson
1988
Moses Lake

Chiefs

0

Richland

Bombers

28

Head Coach: Lonnie Pierson
1987
Moses Lake

Chiefs

7

Richland

Bombers

10

Head Coach: Lonnie Pierson
1986
Moses Lake

Chiefs

8

Richland

Bombers

10

Head Coach: Lonnie Pierson
1985
Moses Lake

Chiefs

10

Richland

Bombers

30

Head Coach: JD Covington
1984
JD Covington's 100th Victory

Moses Lake

Chiefs

14

Richland

Bombers

40

Head Coach: JD Covington
1983
Moses Lake

Chiefs

28

Richland

Bombers

27

Head Coach: JD Covington
1982
Moses Lake

Chiefs

15

Richland

Bombers

21

Head Coach: JD Covington
1981
Moses Lake

Chiefs

0

Richland

Bombers

42

Head Coach: JD Covington
Friday October 31, 1980 Lions Field
Richland

Bombers

41

Moses Lake

Chiefs

0

Head Coach: JD Covington
1979
Moses Lake

Chiefs

0

Richland

Bombers

53

Head Coach: JD Covington
1978
Moses Lake

Chiefs

14

Richland

Bombers

49

Head Coach: JD Covington
1977
Moses Lake

Chiefs

8

Richland

Bombers

28

Head Coach: JD Covington
1976
Moses Lake

Chiefs

0

Richland

Bombers

34

Head Coach: JD Covington
1975
Moses Lake

Chiefs

6

Richland

Bombers

40

Head Coach: JD Covington
1974
Moses Lake

Chiefs

13

Richland

Bombers

20

Head Coach: JD Covington
1973
Moses Lake

Chiefs

7

Richland

Bombers

6

Head Coach: JD Covington
Friday October 13, 1972 Bomber Bowl
Moses Lake

Chiefs

6

Richland

Bombers

34

Head Coach: JD Covington
Thursday October 14, 1971 Lions Field
Richland

Bombers

46

Moses Lake

Chiefs

6

Head Coach: JD Covington
1970
Moses Lake

Chiefs

14

Richland

Bombers

22

Head Coach: George Rallis
1969
Moses Lake

Chiefs

12

Richland

Bombers

26

Head Coach: George Rallis
Friday October 4, 1968 Lions Field
Richland

Bombers

7

Moses Lake

Chiefs

21

Head Coach: George Rallis
Friday September 29, 1967 Bomber Bowl
Moses Lake

Chiefs

6

Richland

Bombers

7

Head Coach: George Rallis
1966 Lions Field
Richland

Bombers

7

Moses Lake

Chiefs

7

Head Coach: Fran Rish
1965
Moses Lake

Chiefs

7

Richland

Bombers

27

Head Coach: Fran Rish
1964
Moses Lake

Chiefs

6

Richland

Bombers

13

Head Coach: Fran Rish
Moses Lake High School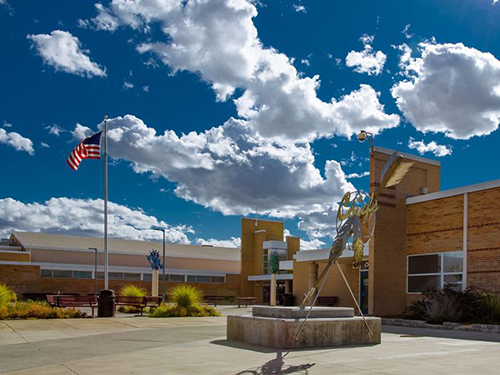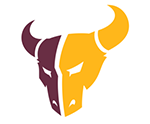 Moses Lake High School

803 Sharon Avenue
Moses Lake, WA
Mascot: Mavericks
Bombers v. Mavericks

Games

Bombers

Mavericks

Wins

38

1,202

346

Losses

6

79

156

Ties

1

7

7

Overall

45

1,288

509
Records by Head Coach

Wins

Losses

Ties

Lonnie Pierson

15

2

0

JD Covington

13

2

0

George Rallis

3

1

0

Mike Neidhold

3

0

0

Fran Rish

2

0

1

Garrick Redden

2

1

0
Lions Field