Game 8: Eisenhower 40, Richland 31
2011 GAME 8: Friday October 21, 2011

Game Recap October 22, 2011
The Richland Bombers came out of the chute with their hair on fire but it was the Eisenhower Cadets who were able to finish his horse race, disappointing the homecoming crowd with a 40-31 win.
Elijah Gardaya got the Bombers started with a 48 yard kickoff return to open the game returning the ball to the Eisenhower 41. BK Robinson then ran for 25, Zack Whitby threw to Connor Egbert for 10, and Cameron Simpson completed the job with a 6 yard run and a 7-0 Bomber lead.
The Richland defense then took over and forced the Cadets to punt on its first two posessions. The Bombers were able to answer each punt with a field goal from Q Taychack. The first from 32 yards and the second from 33. They were definitely crusing with a 13-0 lead.
It didn't take long for the Cadets to awake from their slumber. After the kickoff quarterback Jason Easter handed off to wide receiver ridge Harmon who then proceeded to pass the ball to Denzel Jones for a 65 yard touchdown. The Cadet defense was finally able to stiffen and forced a Bomber punt. Four plays and a missed extra point later and the fast start was eliminated and the game was tied at 13-13.
The Bombers took posession again after another excellent kickoff return. Starting on the Cadet 45, the offense made short work of those yards thanks mostly to a 17 yard pass from Whitby to Egbert and an Eisenhower late hit penalty. Whitby then found Elijah Gardaya for a 9-yard touchdown pass.
The defense then forced another Cadet punt but an ill-fated fake attempt fell one yard short. Q Taychack then hit his third field goal of the first half, this time from 35 yards. I haven't been able to check my history records but I cannot remember another game in recent Bomber history with three field goals on one half. It's got to be some sort of record anyway.
Eisenhower then finished off the first half with an 11-play, 61 yard drive that ended when Jason Easter found Denzel Jones in the end zone for a touchdown, making the halftime score Richland 23, Eisenhower 20.
As luck would have it, after a long homecoming halftime highlighted by a firework show, Eisenhower was the first up with the ball to start the second half. The Cadets then chanelled the playbook of Bill Parcells New York Giant teams and simply took their time. Eighty-three yards and 13 plays later Trevon Harris scored the first of his three touchdowns on a 3-yard sweep into the endzone. With half the third quarter consumed, the Cadets had their first lead at 27-23.
Not to be outdone, the Bombers then embarked on their own 12-play drive but unfortunately their journey ended with a fumble on the Eisenhower 10. After sharing punts on their next two posessions, the Cadets then started another methodical journey to the endzone. The drive actually almost didnt get started. After a false start on first down, Easter threw a pass right into the waiting arms of a Bomber defender but it just slipped through his hands and Ike had new life. Ten plays later Easter found Jones for their third touchdown pass together and Eisenhower's lead increased to 34-23.
The Bombers were far from done, though. Starting at their own 30, they marched down the field, highlighted by a 53-yard pass from Whitby to Egbert. Robinson scored three plays later on a 2-yard run. Whitby then passed to Gardaya for the two point conversion and Richland was within a field goal at 34-31.
The next Cadet drive started out with shaky intentions. First, the Cadets were lucky to recover a very effective Bomber onside kick. Then a holding penalty dropped them ten yards in reverse followed by Easter being sacked for another 9 yard loss. But Denzel Jones ripped through the Bomber line for 24 yards and on third and five a Bomber defender jumped off sides and the Cadets had a fresh set of downs on the Richland 42 yard line. Four plays later, Jones scored his hat trick with a 1 yard run and Ike had a 40-31 lead.
The Bombers tried their best but simply ran out of time. Fortunately, losing this game didn't necessarily know them out of playoff contention. Davis lost their third game in a row, this time to Wenatchee. The Panthers, while they have only two league losses, finish up their schedule against a well-rested Chiawana team coming off a bye and playing at home. Therefore, if the Bombers get a win next week against the Moses Lake Chiefs, and depending on math, there could be a tie for the last playoff spot coming out of the Big Nine.
Therefore, I expect all of you to make the trek to Fran Rish Stadium next Friday night to celebrate Senior Night and to root on the Bombers against the visiting Moses Lake Chiefs. It's almost Halloween so make it special and dress like your favorite Bomber fan! See you next week!
Go Bombers!
October 21, 2011

1

2

3

4

Final

Eisenhower Cadets

40

Richland Bombers

31
Eisenhower Cadets
Cadets v. Bombers History
Friday October 21, 2011 Fran Rish Stadium
Eisenhower

Cadets

40

Richland

Bombers

31

Head Coach: Mike Neidhold
Friday October 22, 2010 Zaepfel Stadium
Richland

Bombers

55

Eisenhower

Cadets

21

Head Coach: Mike Neidhold
Friday September 25, 2009 Fran Rish Stadium
Eisenhower

Cadets

20

Richland

Bombers

0

Head Coach: Mike Neidhold
Friday September 26, 2008 Zaepfel Stadium
Richland

Bombers

35

Eisenhower

Cadets

7

Head Coach: Mike Neidhold
Thursday September 20, 2007 Zaepfel Stadium
Richland

Bombers

28

Eisenhower

Cadets

0

Head Coach: Garrick Redden
Friday September 22, 2006 Fran Rish Stadium
Eisenhower

Cadets

26

Richland

Bombers

14

Head Coach: Garrick Redden
Friday September 30, 2005 Zaepfel Stadium
Richland

Bombers

5

Eisenhower

Cadets

19

Head Coach: Garrick Redden
Friday October 1, 2004 Fran Rish Stadium
Eisenhower

Cadets

35

Richland

Bombers

14

Head Coach: Lonnie Pierson
Friday October 3, 2003 Fran Rish Stadium
Eisenhower

Cadets

16

Richland

Bombers

59

Head Coach: Lonnie Pierson
Friday October 4, 2002 Zaepfel Stadium
Richland

Bombers

34

Eisenhower

Cadets

0

Head Coach: Lonnie Pierson
Friday September 21, 2001 Zaepfel Stadium
Richland

Bombers

33

Eisenhower

Cadets

14

Head Coach: Lonnie Pierson
Friday September 22, 2000 Zaepfel Stadium
Richland

Bombers

41

Eisenhower

Cadets

13

Head Coach: Lonnie Pierson
Friday September 24, 1999 Fran Rish Stadium
Eisenhower

Cadets

9

Richland

Bombers

30

Head Coach: Lonnie Pierson
1998
Eisenhower

Cadets

8

Richland

Bombers

31

Head Coach: Lonnie Pierson
1997
Eisenhower

Cadets

9

Richland

Bombers

34

Head Coach: Lonnie Pierson
1996
Eisenhower

Cadets

7

Richland

Bombers

32

Head Coach: Lonnie Pierson
1995
Eisenhower

Cadets

42

Richland

Bombers

7

Head Coach: Lonnie Pierson
1994
Eisenhower

Cadets

7

Richland

Bombers

34

Head Coach: Lonnie Pierson
1993
Eisenhower

Cadets

34

Richland

Bombers

18

Head Coach: Lonnie Pierson
1992
Eisenhower

Cadets

32

Richland

Bombers

24

Head Coach: Lonnie Pierson
1991
Eisenhower

Cadets

10

Richland

Bombers

6

Head Coach: Lonnie Pierson
1990
Eisenhower

Cadets

28

Richland

Bombers

31

Head Coach: Lonnie Pierson
1989
Eisenhower

Cadets

3

Richland

Bombers

35

Head Coach: Lonnie Pierson
1988
Eisenhower

Cadets

7

Richland

Bombers

24

Head Coach: Lonnie Pierson
1987
Eisenhower

Cadets

23

Richland

Bombers

51

Head Coach: Lonnie Pierson
1986
Eisenhower

Cadets

23

Richland

Bombers

16

Head Coach: Lonnie Pierson
1985
Eisenhower

Cadets

21

Richland

Bombers

6

Head Coach: JD Covington
1984
Eisenhower

Cadets

6

Richland

Bombers

33

Head Coach: JD Covington
1983
Eisenhower

Cadets

10

Richland

Bombers

29

Head Coach: JD Covington
1982
Eisenhower

Cadets

20

Richland

Bombers

35

Head Coach: JD Covington
1981
Eisenhower

Cadets

17

Richland

Bombers

47

Head Coach: JD Covington
Friday October 10, 1980 Zaepfel Stadium
Richland

Bombers

29

Eisenhower

Cadets

14

Head Coach: JD Covington
1979
Eisenhower

Cadets

0

Richland

Bombers

30

Head Coach: JD Covington
1978
Eisenhower

Cadets

3

Richland

Bombers

21

Head Coach: JD Covington
1977
Eisenhower

Cadets

10

Richland

Bombers

14

Head Coach: JD Covington
1976
Eisenhower

Cadets

10

Richland

Bombers

27

Head Coach: JD Covington
1975
Eisenhower

Cadets

0

Richland

Bombers

35

Head Coach: JD Covington
1974
Eisenhower

Cadets

21

Richland

Bombers

0

Head Coach: JD Covington
1973
Eisenhower

Cadets

9

Richland

Bombers

22

Head Coach: JD Covington
Thursday October 19, 1972 Zaepfel Stadium
Richland

Bombers

31

Eisenhower

Cadets

0

Head Coach: JD Covington
Friday October 22, 1971 Bomber Bowl
Eisenhower

Cadets

0

Richland

Bombers

34

Head Coach: JD Covington
1970
Eisenhower

Cadets

19

Richland

Bombers

28

Head Coach: George Rallis
1969
Eisenhower

Cadets

21

Richland

Bombers

14

Head Coach: George Rallis
Friday October 18, 1968 Bomber Bowl
Eisenhower

Cadets

20

Richland

Bombers

6

Head Coach: George Rallis
Friday October 13, 1967 Zaepfel Stadium
Richland

Bombers

13

Eisenhower

Cadets

19

Head Coach: George Rallis
1966 Fran Rish Stadium
Eisenhower

Cadets

34

Richland

Bombers

19

Head Coach: Fran Rish
1965
Eisenhower

Cadets

13

Richland

Bombers

27

Head Coach: Fran Rish
1964
Eisenhower

Cadets

60

Richland

Bombers

0

Head Coach: Fran Rish
Friday October 25, 1963 Zaepfel Stadium
Richland

Bombers

13

Eisenhower

Cadets

14

Head Coach: Fran Rish
1962
Eisenhower

Cadets

19

Richland

Bombers

12

Head Coach: Fran Rish
1961
Eisenhower

Cadets

14

Richland

Bombers

12

Head Coach: Fran Rish
1960
Eisenhower

Cadets

20

Richland

Bombers

20

Head Coach: Fran Rish
1959
Eisenhower

Cadets

7

Richland

Bombers

26

Head Coach: Fran Rish
1958
Eisenhower

Cadets

6

Richland

Bombers

14

Head Coach: Fran Rish
1957
Eisenhower

Cadets

13

Richland

Bombers

33

Head Coach: Fran Rish
Eisenhower High School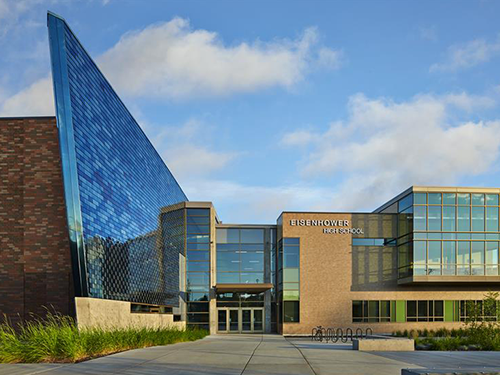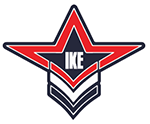 Eisenhower High School

611 S 44th Avenue
Yakima, WA
Mascot: Cadets
Bombers v. Cadets

Games

Bombers

Cadets

Wins

34

1,102

329

Losses

20

230

524

Ties

1

20

20

Overall

55

1,352

873
Records by Head Coach

Wins

Losses

Ties

JD Covington

13

2

0

Lonnie Pierson

13

6

0

Fran Rish

4

5

1

Mike Neidhold

2

2

0

George Rallis

1

3

0

Garrick Redden

1

2

0
Zaepfel Stadium