Game 1: Richland 44, Pasco 10
2011 GAME 1: Friday September 2, 2011

Game Recap September 3, 2011
One word describes tonight's Richland Pasco football game. Yowza!
The Bombers lost the coin toss and then spent the rest of the first half seeking retribution. Richland took the opening kickoff and started at the 35 yard line. Seven plays later, Costner Quick hit Ellijah Gardaya on a short pass at the Pasco 36 and Ellijah took it home from there for a 6-0 lead. Two minutes later, Quick threw a touchdown pass to Deric Samples. B.K. Robinson ran in the point after, 14-0 Richland. One play after the kickoff, T.J. Avery's pitch/pass sailed over Luis Murillo's head and B.K. picked it up off the bounce and returned it twelve yards. 21-0. With just under three minutes left in the first quarter, B.K. ripped off a 48 yard run. Richland 28, Pasco 0.
The Bombers offense was quite impressive but the defense was equally solid. Pasco had three first downs in the first half and were not able to produce anything positive until late in the first half when Ryan Gibson put the Bulldogs on the board with a 29 yard field goal. Richland had already scored on an eleven yard pass from Quick to Sheldon LIkkala, and another B.K. Robinson touchdown on a 3 yard run.
The second half was pretty much a blur. Literally. A new mercy rule instituted recently allows the officials to run the game clock at real speed wtih no stops and thus the Bombers only had a handful of plays. The good part of this rule is that an ugly game didn't get any uglier, the negative part is that some juniors and sophomores didn't get a few minutes of varsity experience they may have gotten in previous years. Either way, the Bombers came away with an impressive 44-10 victory on a beatiful, warm night at Edgar Brown Stadium.
Next week, it's time to throw the records out the window because the home town Hanford Falcons are invading the home town Richland Bombers. This game is always fun so I would suggest you clear your schedule for Friday, September 9 and fill the stadium in celebration of football in Richland. See you next week.
Go Bombers!
September 2, 2011

1

2

3

4

Final

Richland Bombers

44

Pasco Bulldogs

10
Pasco Bulldogs
Bulldogs v. Bombers History
Friday September 30, 2022 Edgar Brown Memorial Stadium
Richland

Bombers

Pasco

Bulldogs

Head Coach: Mike Neidhold
Friday September 3, 2021 Fran Rish Stadium
Pasco

Bulldogs

0

Richland

Bombers

56

Head Coach: Mike Neidhold
Friday March 19, 2021 Fran Rish Stadium
Pasco

Bulldogs

0

Richland

Bombers

58

Head Coach: Mike Neidhold
Friday September 27, 2019 Edgar Brown Memorial Stadium
Richland

Bombers

14

Pasco

Bulldogs

16

Head Coach: Mike Neidhold
Friday September 21, 2018 Fran Rish Stadium
Pasco

Bulldogs

0

Richland

Bombers

41

Head Coach: Mike Neidhold
Friday September 29, 2017 Fran Rish Stadium
Homecoming

Pasco

Bulldogs

7

Richland

Bombers

63

Head Coach: Mike Neidhold
Thursday September 29, 2016 Edgar Brown Memorial Stadium
Richland

Bombers

47

Pasco

Bulldogs

0

Head Coach: Mike Neidhold
Friday October 16, 2015 Fran Rish Stadium
Homecoming 2015

Pasco

Bulldogs

7

Richland

Bombers

35

Head Coach: Mike Neidhold
Friday October 17, 2014 Edgar Brown Memorial Stadium
Richland

Bombers

49

Pasco

Bulldogs

12

Head Coach: Mike Neidhold
Friday November 1, 2013 Edgar Brown Memorial Stadium
Richland

Bombers

63

Pasco

Bulldogs

0

Head Coach: Mike Neidhold
Friday October 26, 2012 Fran Rish Stadium
Pasco

Bulldogs

0

Richland

Bombers

35

Head Coach: Mike Neidhold
Friday September 2, 2011 Edgar Brown Memorial Stadium
Richland

Bombers

44

Pasco

Bulldogs

10

Head Coach: Mike Neidhold
Friday September 3, 2010 Fran Rish Stadium
Pasco

Bulldogs

0

Richland

Bombers

21

Head Coach: Mike Neidhold
Friday September 4, 2009 Edgar Brown Memorial Stadium
Richland

Bombers

20

Pasco

Bulldogs

21

Head Coach: Mike Neidhold
Friday September 5, 2008 Fran Rish Stadium
Pasco

Bulldogs

22

Richland

7

Head Coach: Mike Neidhold
Friday October 26, 2007 Edgar Brown Memorial Stadium
Richland

Bombers

27

Pasco

Bulldogs

0

Head Coach: Garrick Redden
Friday October 27, 2006 Fran Rish Stadium
Pasco

Bulldogs

28

Richland

Bombers

24

Head Coach: Garrick Redden
Friday October 10, 2003 Fran Rish Stadium
Pasco

Bulldogs

35

Richland

Bombers

7

Head Coach: Lonnie Pierson
Friday October 11, 2002 Edgar Brown Memorial Stadium
Richland

Bombers

10

Pasco

Bulldogs

27

Head Coach: Lonnie Pierson
Friday September 7, 2001 Edgar Brown Memorial Stadium
Richland

Bombers

16

Pasco

Bulldogs

21

Head Coach: Lonnie Pierson
Friday September 8, 2000 Edgar Brown Memorial Stadium
Richland

Bombers

13

Pasco

Bulldogs

19

Head Coach: Lonnie Pierson
Friday September 10, 1999 Fran Rish Stadium
Pasco

Bulldogs

3

Richland

Bombers

13

Head Coach: Lonnie Pierson
1998
Pasco

Bulldogs

24

Richland

Bombers

0

Head Coach: Lonnie Pierson
1997
Pasco

Bulldogs

10

Richland

Bombers

2

Head Coach: Lonnie Pierson
1996
Pasco

Bulldogs

6

Richland

Bombers

7

Head Coach: Lonnie Pierson
1995
Pasco

Bulldogs

14

Richland

Bombers

0

Head Coach: Lonnie Pierson
1994
300th Bomber Victory

Pasco

Bulldogs

15

Richland

Bombers

27

Head Coach: Lonnie Pierson
1993
Pasco

Bulldogs

21

Richland

Bombers

43

Head Coach: Lonnie Pierson
1992
Pasco

Bulldogs

14

Richland

Bombers

21

Head Coach: Lonnie Pierson
1991
Pasco

Bulldogs

24

Richland

Bombers

13

Head Coach: Lonnie Pierson
1990
Pasco

Bulldogs

7

Richland

Bombers

20

Head Coach: Lonnie Pierson
1989
Pasco

Bulldogs

0

Richland

Bombers

23

Head Coach: Lonnie Pierson
1988
Pasco

Bulldogs

7

Richland

Bombers

20

Head Coach: Lonnie Pierson
1987
Pasco

Bulldogs

7

Richland

Bombers

27

Head Coach: Lonnie Pierson
1986
Pasco

Bulldogs

13

Richland

Bombers

10

Head Coach: Lonnie Pierson
1985
Pasco

Bulldogs

6

Richland

Bombers

13

Head Coach: JD Covington
1984
Pasco

Bulldogs

7

Richland

Bombers

10

Head Coach: JD Covington
1983
Pasco

Bulldogs

13

Richland

Bombers

27

Head Coach: JD Covington
1983
Big Nine Mini-Playoff (Two 8-minute quarters)

Pasco

Bulldogs

6

Richland

Bombers

7

Head Coach: JD Covington
1982
Pasco

Bulldogs

20

Richland

Bombers

7

Head Coach: JD Covington
1981
Pasco

Bulldogs

7

Richland

Bombers

28

Head Coach: JD Covington
Friday September 12, 1980 Fran Rish Stadium
Pasco

Bulldogs

7

Richland

Bombers

35

Head Coach: JD Covington
1979
Pasco

Bulldogs

0

Richland

Bombers

25

Head Coach: JD Covington
1978
Pasco

Bulldogs

7

Richland

Bombers

27

Head Coach: JD Covington
1977
Pasco

Bulldogs

17

Richland

Bombers

0

Head Coach: JD Covington
1976
Pasco

Bulldogs

13

Richland

Bombers

21

Head Coach: JD Covington
1975
Pasco

Bulldogs

6

Richland

Bombers

29

Head Coach: JD Covington
1974
Pasco

Bulldogs

7

Richland

Bombers

3

Head Coach: JD Covington
1974
Pasco

Bulldogs

14

Richland

Bombers

7

Head Coach: JD Covington
1973
Pasco

Bulldogs

0

Richland

Bombers

20

Head Coach: JD Covington
1973
Pasco

Bulldogs

9

Richland

Bombers

7

Head Coach: JD Covington
Friday October 27, 1972 Edgar Brown Memorial Stadium
Richland

Bombers

26

Pasco

Bulldogs

6

Head Coach: JD Covington
1971
Pasco

Bulldogs

15

Richland

Bombers

21

Head Coach: JD Covington
Friday October 29, 1971 Bomber Bowl
Pasco

Bulldogs

22

Richland

Bombers

30

Head Coach: JD Covington
1970
Pasco

Bulldogs

14

Richland

Bombers

0

Head Coach: George Rallis
1970
Pasco

Bulldogs

28

Richland

Bombers

20

Head Coach: George Rallis
1969
Pasco

Bulldogs

6

Richland

Bombers

0

Head Coach: George Rallis
Friday October 24, 1969
Pasco

Bulldogs

20

Richland

Bombers

7

Head Coach: George Rallis
1968
Pasco

Bulldogs

20

Richland

Bombers

24

Head Coach: George Rallis
1968
Pasco

Bulldogs

19

Richland

Bombers

7

Head Coach: George Rallis
1967
Pasco

Bulldogs

13

Richland

Bombers

7

Head Coach: George Rallis
1967
Pasco

Bulldogs

13

Richland

Bombers

9

Head Coach: George Rallis
Friday September 16, 1966 Edgar Brown Memorial Stadium
Richland

Bombers

0

Pasco

Bulldogs

20

Head Coach: Fran Rish
1966 Edgar Brown Memorial Stadium
Richland

Bombers

6

Pasco

Bulldogs

27

Head Coach: Fran Rish
1965
Pasco

Bulldogs

26

Richland

Bombers

19

Head Coach: Fran Rish
1964
Pasco

Bulldogs

13

Richland

Bombers

7

Head Coach: Fran Rish
Friday October 11, 1963 Bomber Bowl
Pasco

Bulldogs

7

Richland

Bombers

19

Head Coach: Fran Rish
1962
Pasco

Bulldogs

8

Richland

Bombers

7

Head Coach: Fran Rish
1961
Pasco

Bulldogs

7

Richland

Bombers

27

Head Coach: Fran Rish
1960
Pasco

Bulldogs

20

Richland

Bombers

20

Head Coach: Fran Rish
1959
Pasco

Bulldogs

20

Richland

Bombers

32

Head Coach: Fran Rish
1958
Pasco

Bulldogs

19

Richland

Bombers

12

Head Coach: Fran Rish
Friday October 11, 1957 Edgar Brown Memorial Stadium
First Richland/Pasco Game at Edgar Brown Stadium

Richland

Bombers

39

Pasco

Bulldogs

7

Head Coach: Fran Rish
Friday October 12, 1956 Bomber Bowl
Homecoming

Pasco

Bulldogs

20

Richland

Bombers

13

Head Coach: Fran Rish
1955 Pasco High School Field
Richland

Bombers

6

Pasco

Bulldogs

0

Head Coach: Fran Rish
1954 Bomber Bowl
Pasco

Bulldogs

19

Richland

Bombers

32

Head Coach: Fran Rish
1953 Pasco High School Field
Richland

Bombers

13

Pasco

Bulldogs

26

Head Coach: Fran Rish
Friday October 24, 1952 Bomber Bowl
Pasco

Bulldogs

12

Richland

Bombers

12

Head Coach: Fran Rish
Friday October 26, 1951 Pasco High School Field
Richland

Bombers

18

Pasco

Bulldogs

6

Head Coach: Fran Rish
Saturday October 28, 1950 Bomber Bowl
Pasco

Bulldogs

18

Richland

Bombers

21

Head Coach: Fran Rish
Friday October 28, 1949 Pasco High School Field
Richland

Bombers

26

Pasco

Bulldogs

6

Head Coach: Fran Rish
Friday October 29, 1948 Bomber Bowl
Pasco

Bulldogs

0

Richland

Bombers

13

Head Coach: Fran Rish
Friday October 24, 1947 Pasco High School Field
Richland

Bombers

0

Pasco

Bulldogs

6

Head Coach: Fran Rish
Friday October 18, 1946 Bomber Bowl
Pasco

Bulldogs

31

Richland

Bombers

0

Head Coach: Fran Rish
Friday October 12, 1945 Bomber Bowl
Pasco

Bulldogs

51

Richland

Bombers

0

Head Coach: Fred Littau
Friday November 2, 1945 Pasco High School Field
Richland

Bombers

0

Pasco

Bulldogs

33

Head Coach: Fred Littau
Friday October 13, 1944
Richland

Broncs

0

Pasco

Bulldogs

14

Head Coach: John F. Eubanks
Saturday November 4, 1944
Pasco

Bulldogs

0

Richland

Beavers

0

Head Coach: John F. Eubanks
1926
Pasco

Bulldogs

31

Richland

Colts

0

Head Coach: Raymond V. Puette
1919
Pasco

Bulldogs

55

Richland

0

Head Coach: Elmer H Dixon
1916
Pasco

Bulldogs

21

Richland

0

Head Coach: C. H. Lillie
1916
Pasco

Bulldogs

7

Richland

7

Head Coach: C. H. Lillie
1915
Pasco

Bulldogs

35

Richland

0

Head Coach: C. H. Lillie
1915
Pasco

Bulldogs

21

Richland

7

Head Coach: C. H. Lillie
1913
Pasco

Bulldogs

0

Richland

84

Head Coach: C. H. Lillie
Pasco High School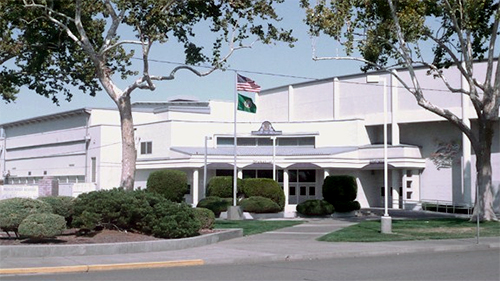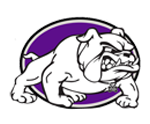 Pasco High School

1108 N 10th Avenue
Pasco, WA
Mascot: Bulldogs
Bombers v. Bulldogs

Games

Bombers

Bulldogs

Wins

47

1,400

341

Losses

43

294

911

Ties

4

39

39

Overall

94

1,733

1,291
Records by Head Coach

Wins

Losses

Ties

JD Covington

14

5

0

Mike Neidhold

11

3

0

Fran Rish

10

10

2

Lonnie Pierson

9

9

0

C. H. Lillie

1

3

1

George Rallis

1

7

0

Garrick Redden

1

1

0

Elmer H Dixon

0

1

0

Raymond V. Puette

0

1

0

John F. Eubanks

0

1

1

Fred Littau

0

2

0
Edgar Brown Memorial Stadium