Game 8: Richland 20, Moses Lake 17
2010 GAME 9: Friday October 29, 2010

Game Recap October 30, 2010
Coming into tonight's game the biggest issue to be resolved was whether Jake McKinney would break the school's rushing record, he needed 145 yards. The Bombers biggest issue was how to get out of Moses Lake with all of their team members intact.
Once again, the Bombers started off the game strong, scoring on a 5 play, 58 yard drive hightlighted by an 39 yard pass play from Colter Quick to Tyler Powell. McKinney finished off the last 11 yards and the Bombers let 7-0. After a quick Chief drive ended in a punt, Richland was back at it starting at their own 16. Paying homage to 1980's era NBA basketball, the offense just gave the ball to Jake and let him go one-on-one against the Moses Lake defense. Seven plays, 55 more yards, and a 14-0 lead.
The game almost turned into a rout early when McKinney picked of a Justin Simmons pass and ran it back 80 yards for a touchdown. Alas, his brilliant play was eliminated by a roughing the passer penalty, the first of what seemed like a sea of yellow hankies that would haunt the Bombers throughout the next three quarters. Given the change in momentum, Moses Lake was able to get the ball deep into Richland territory but had to settle for a 24 yard Elliot Sage field goal.
A little silliness then ensued. On three successive plays: Moses Lake recovered an onside kick; Cole Hornbeck intercepted a pass for Richland; and Taylor Legrave returned the favor and intercepted it right back. I blame Halloween.
The sudden shift in events gave Moses Lake momentum and helped fuel a 10 play scoring drive capped by Kyler Moats one-yard plunge for the touchdown. Richland 14, Moses Lake 10.
Unfortunately, play had to be stopped for about 30 minutes when Chief quarterback Justin Simmons was injured as he was chased out of bounds at the 5 yard line. Though it's not clear what happened, Justin lay on the ground for quite awhile as the trainers assessed his injuries. Eventually he was carefully loaded on a backboard stretcher and taken off the field by ambulance. I saw him moving his arms and legs so hopefully it was a neck stinger and not something more serious.
The Bombers were once again able to score early in the third quarter when McKinney tallied his third touchdown of the game on a 4-yard run. Kevin Garza was wide left on the extra poinrt, though and the Bomber led 20-10. The Chiefs were not done yet and marched 79 yards in nine plays, capped off when Kyler Moats hit Taylor Legrave in the back of the endzone for a touchdown and suddenly the Bombers were only a field goal ahead, 20-17.
The Richland defense hung tough the rest of the way and put the game away late when Sawyer Powell intercepted a Moats pass at the 40 yard line. Jake McKinney had another outstanding game, finishing with 210 yards rushing. BK Robinson also did a great job in the series he highlighted with 69 yards on 3 carries.
Hopefully this game gave the Bombers a sense of urgency going into next weeks playoff play-in game. Next Friday night at 7:00PM (note the time), the Richland Bombers will be taking on Gonzaga Prep in a showdown of two great running backs. The Bullpups features Bishop Sankey who broke the GSL single-season rushing record in a losing effort against Ferris and of course, the Bombers feature McKinney, an improved passing game, and an excellent defense.
Let's make sure we give the Bullpups a nice welcome and fill the stadium. Two great teams should make for one great ball game.
Go Bombers!
October 29, 2010

1

2

3

4

Final

Richland Bombers

14

0

6

0

20

Moses Lake Chiefs

0

10

7

0

17
1st Quarter

Touchdown: Jake McKinney 11 Yd Run (Kevin Garza kick)
Richland 7, Moses Lake 0

Touchdown: McKinney 14 Yd Run (Garza kick)
Richland 14, Moses Lake 0
2nd Quarter

Field Goal: Elliot Sage 24 Yd Field Goal
Richland 14, Moses Lake 3

Touchdown: Kyler Moats 1 Yd Run (Sage kick)
Richland 14, Moses Lake 10
3rd Quarter

Touchdown: McKinney 4 Yd Run (kick failed)
Richland 20, Moses Lake 10
Moses Lake Mavericks
Mavericks v. Bombers History
Saturday November 21, 2015 Lions Field
State 4A Quarterfinal

Richland

Bombers

28

Moses Lake

Chiefs

23

Head Coach: Mike Neidhold
Friday October 28, 2011 Fran Rish Stadium
Moses Lake

Chiefs

26

Richland

Bombers

34

Head Coach: Mike Neidhold
Friday October 29, 2010 Lions Field
Richland

Bombers

20

Moses Lake

Chiefs

17

Head Coach: Mike Neidhold
Friday October 12, 2007 Lions Field
Richland

Bombers

35

Moses Lake

Chiefs

14

Head Coach: Garrick Redden
Friday October 13, 2006 Fran Rish Stadium
Moses Lake

Chiefs

41

Richland

Bombers

12

Head Coach: Garrick Redden
Friday September 16, 2005 Fran Rish Stadium
Moses Lake

Chiefs

14

Richland

Bombers

19

Head Coach: Garrick Redden
Friday September 17, 2004 Lions Field
Richland

Bombers

13

Moses Lake

Chiefs

30

Head Coach: Lonnie Pierson
Friday September 19, 2003 Fran Rish Stadium
Moses Lake

Chiefs

7

Richland

Bombers

28

Head Coach: Lonnie Pierson
Friday September 20, 2002 Lions Field
Richland

Bombers

14

Moses Lake

Chiefs

29

Head Coach: Lonnie Pierson
Friday September 28, 2001 Fran Rish Stadium
Moses Lake

Chiefs

21

Richland

Bombers

31

Head Coach: Lonnie Pierson
Friday October 13, 2000 Lions Field
Richland

Bombers

42

Moses Lake

Chiefs

27

Head Coach: Lonnie Pierson
Friday October 15, 1999 Fran Rish Stadium
Moses Lake

Chiefs

7

Richland

Bombers

41

Head Coach: Lonnie Pierson
1996
Moses Lake

Chiefs

17

Richland

Bombers

27

Head Coach: Lonnie Pierson
1995
Moses Lake

Chiefs

7

Richland

Bombers

20

Head Coach: Lonnie Pierson
1994
Moses Lake

Chiefs

0

Richland

Bombers

33

Head Coach: Lonnie Pierson
1993
Moses Lake

Chiefs

0

Richland

Bombers

46

Head Coach: Lonnie Pierson
1992
Moses Lake

Chiefs

7

Richland

Bombers

35

Head Coach: Lonnie Pierson
1991
Moses Lake

Chiefs

0

Richland

Bombers

21

Head Coach: Lonnie Pierson
1990
Moses Lake

Chiefs

0

Richland

Bombers

71

Head Coach: Lonnie Pierson
1989
Moses Lake

Chiefs

7

Richland

Bombers

50

Head Coach: Lonnie Pierson
1988
Moses Lake

Chiefs

0

Richland

Bombers

28

Head Coach: Lonnie Pierson
1987
Moses Lake

Chiefs

7

Richland

Bombers

10

Head Coach: Lonnie Pierson
1986
Moses Lake

Chiefs

8

Richland

Bombers

10

Head Coach: Lonnie Pierson
1985
Moses Lake

Chiefs

10

Richland

Bombers

30

Head Coach: JD Covington
1984
JD Covington's 100th Victory

Moses Lake

Chiefs

14

Richland

Bombers

40

Head Coach: JD Covington
1983
Moses Lake

Chiefs

28

Richland

Bombers

27

Head Coach: JD Covington
1982
Moses Lake

Chiefs

15

Richland

Bombers

21

Head Coach: JD Covington
1981
Moses Lake

Chiefs

0

Richland

Bombers

42

Head Coach: JD Covington
Friday October 31, 1980 Lions Field
Richland

Bombers

41

Moses Lake

Chiefs

0

Head Coach: JD Covington
1979
Moses Lake

Chiefs

0

Richland

Bombers

53

Head Coach: JD Covington
1978
Moses Lake

Chiefs

14

Richland

Bombers

49

Head Coach: JD Covington
1977
Moses Lake

Chiefs

8

Richland

Bombers

28

Head Coach: JD Covington
1976
Moses Lake

Chiefs

0

Richland

Bombers

34

Head Coach: JD Covington
1975
Moses Lake

Chiefs

6

Richland

Bombers

40

Head Coach: JD Covington
1974
Moses Lake

Chiefs

13

Richland

Bombers

20

Head Coach: JD Covington
1973
Moses Lake

Chiefs

7

Richland

Bombers

6

Head Coach: JD Covington
Friday October 13, 1972 Bomber Bowl
Moses Lake

Chiefs

6

Richland

Bombers

34

Head Coach: JD Covington
Thursday October 14, 1971 Lions Field
Richland

Bombers

46

Moses Lake

Chiefs

6

Head Coach: JD Covington
1970
Moses Lake

Chiefs

14

Richland

Bombers

22

Head Coach: George Rallis
1969
Moses Lake

Chiefs

12

Richland

Bombers

26

Head Coach: George Rallis
Friday October 4, 1968 Lions Field
Richland

Bombers

7

Moses Lake

Chiefs

21

Head Coach: George Rallis
Friday September 29, 1967 Bomber Bowl
Moses Lake

Chiefs

6

Richland

Bombers

7

Head Coach: George Rallis
1966 Lions Field
Richland

Bombers

7

Moses Lake

Chiefs

7

Head Coach: Fran Rish
1965
Moses Lake

Chiefs

7

Richland

Bombers

27

Head Coach: Fran Rish
1964
Moses Lake

Chiefs

6

Richland

Bombers

13

Head Coach: Fran Rish
Moses Lake High School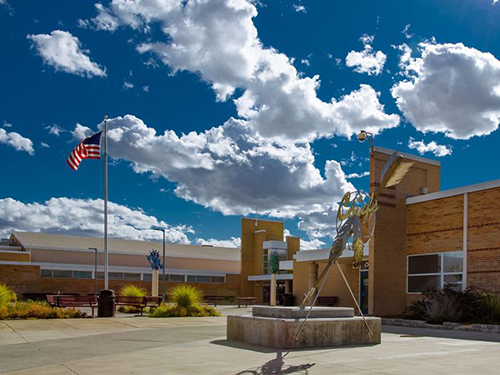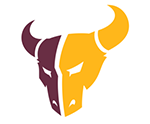 Moses Lake High School

803 Sharon Avenue
Moses Lake, WA
Mascot: Mavericks
Bombers v. Mavericks

Games

Bombers

Mavericks

Wins

38

1,202

346

Losses

6

79

156

Ties

1

7

7

Overall

45

1,288

509
Records by Head Coach

Wins

Losses

Ties

Lonnie Pierson

15

2

0

JD Covington

13

2

0

George Rallis

3

1

0

Mike Neidhold

3

0

0

Fran Rish

2

0

1

Garrick Redden

2

1

0
Lions Field