Game 5: Chiawana 17, Richland 7
2010 GAME 5: Friday October 1, 2010

Game Recap October 2, 2010
The final score does not truly reflect the nature of the game. We've heard this expression before but no game in my recent memory fits the bill more accurately than the contest between Richland and Chiawana in which the Riverhawks prevailed by a score of 17 - 7.
I have been doing the stats for Richland games since 1989 so I see the game unfold through the numbers. After this game, though, I had to pour back over my sheets to see if I could see what really happened. Here is the most telling statistic: Richland ran 29 total plays; Chiawana ran 63 total plays. From my vast array of knowledge gained from NFL color commentators over the years I can hear them saying another old cliche, "...sometimes the best defense is a really good offense."
The game started very well for the Bombers as they stuffed the Riverhawk offense on three straight plays and the offense received the ball on their own 33 yard line. Five plays later, Jake McKinney exploded through the line and ran 58 yards untouched for a 7-0 lead. Unbeknownst to the Bombers, those five plays would represent their longest drive of the night.
From that point on, Chiawana used a combination of the legs of Jordan Downey, the arm of Lucas Graff, and a really stiff defense to control the clock and move the ball. The Riverhawks next drive chewed up 78 yards on 11 plays, tying the game at 7 on a four yard pass from Graff to CJ Edrington for the touchdown.
Richland got the ball back but their second drive was not as successful and a short 16 yard punt gave Chiawana a short 49 yard field. Taking full advantage, the Riverhawks again marched down the field and took the lead for good on a one yard plunge by Downey. Chiawana 14, Richland 7.
The Bomber defense really played well and held the Riverhawks scoreless the rest of the way, save for a 34 yard field goal by Pilate Lopaya that put the game out of reach in the fourth quarter. The Chiawana defense, though, shut Richland down completely after the first series and the Bombers could just not get a sustained drive of any kind. These are two really good defensive teams and Chiawana's ability to keep the ball away from Jake McKinney and the Bomber offense was the difference in the game.
There are now four teams in the Big Nine 4A division with 4-1 records and the rubber hits the road next week when Davis plays Eisenhower and the Wenatchee Panthers come calling at Fran Rish Stadium. It will be another big game for the Bombers and hopefully, they will be ready for the challenge!
Set your calendars for next Friday night, Fran Rish Stadium, 7:30PM! See you then.
Go Bombers!
October 1, 2010

1

2

3

4

Final

Richland Bombers

7

0

0

0

7

Chiawana Riverhawks

7

7

0

3

17
1st Quarter

Touchdown: Jake McKinney 58 Yd Run (Kevin Garza kick)
Richland 7, Chiawana 0

Touchdown: CJ Edrington 3 Yd Pass from Lucas Graff (Pilate Lopaya kick)
Richland 7, Chiawana 7
2nd Quarter

Touchdown: Jordan Downing 1 Yd Run (Lopaya kick)
Chiawana 14, Richland 7
4th Quarter

Field Goal: Lopaya 34 Yd Field Goal
Chiawana 17, Richland 7
Chiawana Riverhawks
Riverhawks v. Bombers History
Friday September 23, 2022 Edgar Brown Memorial Stadium
Richland

Bombers

27

Chiawana

Riverhawks

39

Head Coach: Mike Neidhold
Friday October 1, 2021 Fran Rish Stadium
Last game on natural grass at Fran Rish Stadium

Chiawana

Riverhawks

0

Richland

Bombers

14

Head Coach: Mike Neidhold
Tuesday March 30, 2021 Fran Rish Stadium
Chiawana

Riverhawks

24

Richland

Bombers

6

Head Coach: Mike Neidhold
Friday September 6, 2019 Fran Rish Stadium
Chiawana

Riverhawks

38

Richland

Bombers

7

Head Coach: Mike Neidhold
Friday August 31, 2018 Edgar Brown Memorial Stadium
Richland

Bombers

0

Chiawana

Riverhawks

19

Head Coach: Mike Neidhold
Friday October 20, 2017 Fran Rish Stadium
Senior Night

Chiawana

Riverhawks

20

Richland

Bombers

21

Head Coach: Mike Neidhold
Friday October 21, 2016 Edgar Brown Memorial Stadium
Richland

Bombers

21

Chiawana

Riverhawks

14

Head Coach: Mike Neidhold
Friday September 18, 2015 Fran Rish Stadium
Chiawana

Riverhawks

7

Richland

Bombers

28

Head Coach: Mike Neidhold
Friday September 19, 2014 Edgar Brown Memorial Stadium
Richland

Bombers

0

Chiawana

Riverhawks

41

Head Coach: Mike Neidhold
Friday September 20, 2013 Edgar Brown Memorial Stadium
Richland

Bombers

7

Chiawana

Riverhawks

42

Head Coach: Mike Neidhold
Friday September 14, 2012 Fran Rish Stadium
Chiawana

Riverhawks

14

Richland

Bombers

21

Head Coach: Mike Neidhold
Friday September 30, 2011 Fran Rish Stadium
Chiawana

Riverhawks

22

Richland

Bombers

14

Head Coach: Mike Neidhold
Friday October 1, 2010 Edgar Brown Memorial Stadium
Richland

Bombers

7

Chiawana

Riverhawks

17

Head Coach: Mike Neidhold
Friday October 9, 2009 Edgar Brown Memorial Stadium
Richland

Bombers

14

Chiawana

Riverhawks

6

Head Coach: Mike Neidhold
Chiawana High School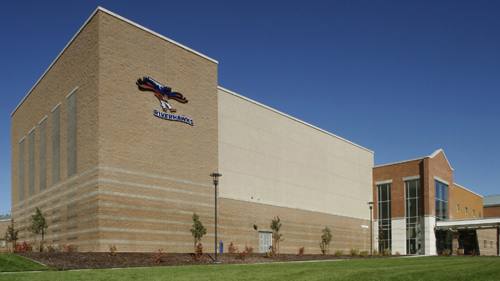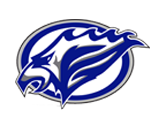 Chiawana High School

8125 Argent Road
Pasco, WA
Mascot: Riverhawks
Bombers v. Riverhawks

Games

Bombers

Riverhawks

Wins

6

119

61

Losses

8

68

242

Overall

14

187

303
Records by Head Coach

Wins

Losses

Ties

Mike Neidhold

6

8

0
Edgar Brown Memorial Stadium