2009 Bomber Football
Friday September 11, 2009

Eastmont 31, Richland 8
2009 GAME 2: Friday September 11, 2009

Game Recap September 12, 2009
The Richland Bombers honored one of their own tonight, welcoming back Coach J.D. Covington to Fran Rish Stadium including a celebration before the game with several of his former players. Unfortunately, the celebrations ended there as the Eastmont Wildcats came to town and took it to the Bombers by a score of 31 to 8.
The lone highlight for the Bombers came early in the first quarter when Jake McKinney ran for a 71-yard touchdown. Unfortunately for the Bombers, it was just tip of the nightmare. A clipping penalty at the 50 yard line negated the touchdown and ended any real offensive threat that Richland could mount. Shortly after, McKinney left the game with an injury and without their biggest offensive threat, the momentum that carrried the Bombers through the second half of the Pasco game evaporated.
Forced to go to the passing game before establishing a consistent running game against a fired up Eastmont team proved to be a disaster. While Richland was able to move the ball effectively in spurts, ill-timed penalties and a rash of turnovers sapped any chance they had at catching the Wildcats. In total, the Bombers fumbled six times, losing three, and threw a combined four interceptions including one that Eastmont's Brandon Hancock returned for a 51-yard touchdown. That made the score 21 to 0 half way through the second quarter. Unlike last week, though, the Bombers were without the weapons necessary to mount any form of comeback.
The Bombers were able to stave off the shutout in the fourth quarter when Chris Hayes hit Cord Ramsay on a 4 yard touchdown pass. Another nice pass to Brennan Creer gave Richland 8 points and a little momentum but after the onside kick failed to produce, any threat coming from the green and gold was swiftly extinguished.
Next week, the Bombers travel to Yakima to take on the West Valley Rams at Clasen Field. Why not make the drive, take in the game and cheer yourself hoarse, the stop by Miner's and soothe your throat with a big burger and large milkshake! See you there!
Go Bombers!
September 11, 2009

1

2

3

4

Final

Eastmont Wildcats

31

Richland Bombers

8
Eastmont Wildcats
Wildcats v. Bombers History
Eastmont High School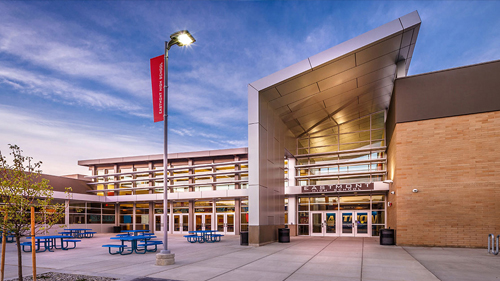 Eastmont High School

955 3rd Street NE
East Wenatchee, WA
Mascot: Wildcats
Bombers v. Wildcats

Games

Bombers

Wildcats

Wins

4

139

58

Losses

2

8

44

Overall

6

147

102
Records by Head Coach

Wins

Losses

Ties

Lonnie Pierson

2

1

0

Garrick Redden

1

0

0

Mike Neidhold

1

1

0
Wildcat Stadium