Kelly's INT preserves win for Pasco
2006 GAME 9: Friday October 27, 2006

Game Recap May 18, 2022
Jahmal Corner; Herald staff writer
Shayne Kelly owed 'em one. So he paid up - big time.
Kelly intercepted Richland quarterback Nick Leid inside Pasco's 20-yard line with just 31 seconds remaining, ending the Bombers' late rally and sealing a 28-24 CBL 4A victory for the Bulldogs on Friday at Fran Rish Stadium.
With the game-saving play, Kelly acquitted himself after breathing life back into the Bombers on an earlier possession.
Nursing a 28-17 lead with three minutes remaining, and threatening to score again, Kelly threw an ill-advised pass off his back foot that was intercepted at Richland's 1-yard line by Marcelino Morales and returned 40 yards.
Despite more than making up for the blunder, the game's closing sequence of events still left Kelly in a bad mood.
"We shouldn't have even been in that position," Kelly said. "It was stupid on my part. I'm the quarterback of this team and I almost gave it away."
Leid and the Bombers' offense needed two minutes to turn the interception into a touchdown, overcoming an illegal pass penalty and quarterback sack to march 59 yards for the score.
Leid lobbed a pass to the right corner of the end zone where Garrett Sutherland made a sensational one-handed grab, making it 28-24 after a Jacob Moreno extra point - the Bombers had no timeouts, and in a hectic scramble didn't get a chance to go for 2.
Richland continued the charge by recovering its onside kick, when Brian Flanagan came out of a scrum with the ball.
That gave the boys in green 52 seconds to go 45 yards. A roughing-the-passer penalty on Pasco (8-1, 6-0) made the distance just 30 yards before Kelly came up with the big play.
"The kids responded well, and I couldn't be prouder of them," said Richland coach Garrick Redden. "They played hard and that's what a rivalry is about."
It was definitely a rivalry. If fans couldn't see that, they could most certainly hear it. Both teams had their fair share of big hits.
Pasco's Lucas Urlacher, who ran for a hefty 239 yards on 26 carries, was popped so hard at the line of scrimmage during the first quarter, the ball popped out of his hands and into the arms of Richland cornerback Isaac Butts.
Richland back Morales, who transferred from Pasco last spring, had his helmet knocked off.
Morales did some damage as well though, running for 117 yards, but it seemed as though every time the Bombers plodded along for a score, the Bulldogs found an offensive shortcut.
Urlacher had touchdown runs of 50 and 43 yards while Kelly had TD passes of 30 and 29 yards.
"We were trying to keep momentum," said Urlacher, whose team will play host to Lewis & Clark in a regional playoff game Friday at Edgar Brown Stadium. "The line did a great job. We showed who we are and what we need to do."
October 27, 2006

1

2

3

4

Final

Pasco Bulldogs

0

14

14

0

28

Richland Bombers

0

14

3

7

24
2nd Quarter

Touchdown: Garett Sutherland 3 Yd Pass from Nick Leid (kick failed)
Richland 6, Pasco 0

Touchdown: Lucas Urlacher 50 Yd Run (Shayne Kelly Kick)
Pasco 7, Richland 6

Touchdown: Leid 9 Yd Run (Issac Butts Pass from Leid)
Richland 14, Pasco 7

Touchdown: Cameron Johnson 29 Yd Pass from Kelly (Shayne Kick)
Richland 14, Pasco 14
3rd Quarter

Field Goal: Jacob Moreno 22 Yd Field Goal
Richland 17, Pasco 14

Touchdown: Urlacher 42 Yd Run (Kelly Kick)
Pasco 21, Richland 17

Touchdown: Justin Perez 30 Yd Pass from Kelly (Kelly Kick)
Pasco 28, Richland 17
4th Quarter

Touchdown: Sutherland 15 Yd Pass from Leid (Moreno Kick)
Pasco 28, Richland 24
Pasco Bulldogs
Bulldogs v. Bombers History
Friday September 30, 2022 Edgar Brown Memorial Stadium
Richland

Bombers

Pasco

Bulldogs

Head Coach: Mike Neidhold
Friday September 3, 2021 Fran Rish Stadium
Pasco

Bulldogs

0

Richland

Bombers

56

Head Coach: Mike Neidhold
Friday March 19, 2021 Fran Rish Stadium
Pasco

Bulldogs

0

Richland

Bombers

58

Head Coach: Mike Neidhold
Friday September 27, 2019 Edgar Brown Memorial Stadium
Richland

Bombers

14

Pasco

Bulldogs

16

Head Coach: Mike Neidhold
Friday September 21, 2018 Fran Rish Stadium
Pasco

Bulldogs

0

Richland

Bombers

41

Head Coach: Mike Neidhold
Friday September 29, 2017 Fran Rish Stadium
Homecoming

Pasco

Bulldogs

7

Richland

Bombers

63

Head Coach: Mike Neidhold
Thursday September 29, 2016 Edgar Brown Memorial Stadium
Richland

Bombers

47

Pasco

Bulldogs

0

Head Coach: Mike Neidhold
Friday October 16, 2015 Fran Rish Stadium
Homecoming 2015

Pasco

Bulldogs

7

Richland

Bombers

35

Head Coach: Mike Neidhold
Friday October 17, 2014 Edgar Brown Memorial Stadium
Richland

Bombers

49

Pasco

Bulldogs

12

Head Coach: Mike Neidhold
Friday November 1, 2013 Edgar Brown Memorial Stadium
Richland

Bombers

63

Pasco

Bulldogs

0

Head Coach: Mike Neidhold
Friday October 26, 2012 Fran Rish Stadium
Pasco

Bulldogs

0

Richland

Bombers

35

Head Coach: Mike Neidhold
Friday September 2, 2011 Edgar Brown Memorial Stadium
Richland

Bombers

44

Pasco

Bulldogs

10

Head Coach: Mike Neidhold
Friday September 3, 2010 Fran Rish Stadium
Pasco

Bulldogs

0

Richland

Bombers

21

Head Coach: Mike Neidhold
Friday September 4, 2009 Edgar Brown Memorial Stadium
Richland

Bombers

20

Pasco

Bulldogs

21

Head Coach: Mike Neidhold
Friday September 5, 2008 Fran Rish Stadium
Pasco

Bulldogs

22

Richland

7

Head Coach: Mike Neidhold
Friday October 26, 2007 Edgar Brown Memorial Stadium
Richland

Bombers

27

Pasco

Bulldogs

0

Head Coach: Garrick Redden
Friday October 27, 2006 Fran Rish Stadium
Pasco

Bulldogs

28

Richland

Bombers

24

Head Coach: Garrick Redden
Friday October 10, 2003 Fran Rish Stadium
Pasco

Bulldogs

35

Richland

Bombers

7

Head Coach: Lonnie Pierson
Friday October 11, 2002 Edgar Brown Memorial Stadium
Richland

Bombers

10

Pasco

Bulldogs

27

Head Coach: Lonnie Pierson
Friday September 7, 2001 Edgar Brown Memorial Stadium
Richland

Bombers

16

Pasco

Bulldogs

21

Head Coach: Lonnie Pierson
Friday September 8, 2000 Edgar Brown Memorial Stadium
Richland

Bombers

13

Pasco

Bulldogs

19

Head Coach: Lonnie Pierson
Friday September 10, 1999 Fran Rish Stadium
Pasco

Bulldogs

3

Richland

Bombers

13

Head Coach: Lonnie Pierson
1998
Pasco

Bulldogs

24

Richland

Bombers

0

Head Coach: Lonnie Pierson
1997
Pasco

Bulldogs

10

Richland

Bombers

2

Head Coach: Lonnie Pierson
1996
Pasco

Bulldogs

6

Richland

Bombers

7

Head Coach: Lonnie Pierson
1995
Pasco

Bulldogs

14

Richland

Bombers

0

Head Coach: Lonnie Pierson
1994
300th Bomber Victory

Pasco

Bulldogs

15

Richland

Bombers

27

Head Coach: Lonnie Pierson
1993
Pasco

Bulldogs

21

Richland

Bombers

43

Head Coach: Lonnie Pierson
1992
Pasco

Bulldogs

14

Richland

Bombers

21

Head Coach: Lonnie Pierson
1991
Pasco

Bulldogs

24

Richland

Bombers

13

Head Coach: Lonnie Pierson
1990
Pasco

Bulldogs

7

Richland

Bombers

20

Head Coach: Lonnie Pierson
1989
Pasco

Bulldogs

0

Richland

Bombers

23

Head Coach: Lonnie Pierson
1988
Pasco

Bulldogs

7

Richland

Bombers

20

Head Coach: Lonnie Pierson
1987
Pasco

Bulldogs

7

Richland

Bombers

27

Head Coach: Lonnie Pierson
1986
Pasco

Bulldogs

13

Richland

Bombers

10

Head Coach: Lonnie Pierson
1985
Pasco

Bulldogs

6

Richland

Bombers

13

Head Coach: JD Covington
1984
Pasco

Bulldogs

7

Richland

Bombers

10

Head Coach: JD Covington
1983
Pasco

Bulldogs

13

Richland

Bombers

27

Head Coach: JD Covington
1983
Big Nine Mini-Playoff (Two 8-minute quarters)

Pasco

Bulldogs

6

Richland

Bombers

7

Head Coach: JD Covington
1982
Pasco

Bulldogs

20

Richland

Bombers

7

Head Coach: JD Covington
1981
Pasco

Bulldogs

7

Richland

Bombers

28

Head Coach: JD Covington
Friday September 12, 1980 Fran Rish Stadium
Pasco

Bulldogs

7

Richland

Bombers

35

Head Coach: JD Covington
1979
Pasco

Bulldogs

0

Richland

Bombers

25

Head Coach: JD Covington
1978
Pasco

Bulldogs

7

Richland

Bombers

27

Head Coach: JD Covington
1977
Pasco

Bulldogs

17

Richland

Bombers

0

Head Coach: JD Covington
1976
Pasco

Bulldogs

13

Richland

Bombers

21

Head Coach: JD Covington
1975
Pasco

Bulldogs

6

Richland

Bombers

29

Head Coach: JD Covington
1974
Pasco

Bulldogs

7

Richland

Bombers

3

Head Coach: JD Covington
1974
Pasco

Bulldogs

14

Richland

Bombers

7

Head Coach: JD Covington
1973
Pasco

Bulldogs

0

Richland

Bombers

20

Head Coach: JD Covington
1973
Pasco

Bulldogs

9

Richland

Bombers

7

Head Coach: JD Covington
Friday October 27, 1972 Edgar Brown Memorial Stadium
Richland

Bombers

26

Pasco

Bulldogs

6

Head Coach: JD Covington
1971
Pasco

Bulldogs

15

Richland

Bombers

21

Head Coach: JD Covington
Friday October 29, 1971 Bomber Bowl
Pasco

Bulldogs

22

Richland

Bombers

30

Head Coach: JD Covington
1970
Pasco

Bulldogs

14

Richland

Bombers

0

Head Coach: George Rallis
1970
Pasco

Bulldogs

28

Richland

Bombers

20

Head Coach: George Rallis
1969
Pasco

Bulldogs

6

Richland

Bombers

0

Head Coach: George Rallis
Friday October 24, 1969
Pasco

Bulldogs

20

Richland

Bombers

7

Head Coach: George Rallis
1968
Pasco

Bulldogs

20

Richland

Bombers

24

Head Coach: George Rallis
1968
Pasco

Bulldogs

19

Richland

Bombers

7

Head Coach: George Rallis
1967
Pasco

Bulldogs

13

Richland

Bombers

7

Head Coach: George Rallis
1967
Pasco

Bulldogs

13

Richland

Bombers

9

Head Coach: George Rallis
Friday September 16, 1966 Edgar Brown Memorial Stadium
Richland

Bombers

0

Pasco

Bulldogs

20

Head Coach: Fran Rish
1966 Edgar Brown Memorial Stadium
Richland

Bombers

6

Pasco

Bulldogs

27

Head Coach: Fran Rish
1965
Pasco

Bulldogs

26

Richland

Bombers

19

Head Coach: Fran Rish
1964
Pasco

Bulldogs

13

Richland

Bombers

7

Head Coach: Fran Rish
Friday October 11, 1963 Bomber Bowl
Pasco

Bulldogs

7

Richland

Bombers

19

Head Coach: Fran Rish
1962
Pasco

Bulldogs

8

Richland

Bombers

7

Head Coach: Fran Rish
1961
Pasco

Bulldogs

7

Richland

Bombers

27

Head Coach: Fran Rish
1960
Pasco

Bulldogs

20

Richland

Bombers

20

Head Coach: Fran Rish
1959
Pasco

Bulldogs

20

Richland

Bombers

32

Head Coach: Fran Rish
1958
Pasco

Bulldogs

19

Richland

Bombers

12

Head Coach: Fran Rish
Friday October 11, 1957 Edgar Brown Memorial Stadium
First Richland/Pasco Game at Edgar Brown Stadium

Richland

Bombers

39

Pasco

Bulldogs

7

Head Coach: Fran Rish
Friday October 12, 1956 Bomber Bowl
Homecoming

Pasco

Bulldogs

20

Richland

Bombers

13

Head Coach: Fran Rish
1955 Pasco High School Field
Richland

Bombers

6

Pasco

Bulldogs

0

Head Coach: Fran Rish
1954 Bomber Bowl
Pasco

Bulldogs

19

Richland

Bombers

32

Head Coach: Fran Rish
1953 Pasco High School Field
Richland

Bombers

13

Pasco

Bulldogs

26

Head Coach: Fran Rish
Friday October 24, 1952 Bomber Bowl
Pasco

Bulldogs

12

Richland

Bombers

12

Head Coach: Fran Rish
Friday October 26, 1951 Pasco High School Field
Richland

Bombers

18

Pasco

Bulldogs

6

Head Coach: Fran Rish
Saturday October 28, 1950 Bomber Bowl
Pasco

Bulldogs

18

Richland

Bombers

21

Head Coach: Fran Rish
Friday October 28, 1949 Pasco High School Field
Richland

Bombers

26

Pasco

Bulldogs

6

Head Coach: Fran Rish
Friday October 29, 1948 Bomber Bowl
Pasco

Bulldogs

0

Richland

Bombers

13

Head Coach: Fran Rish
Friday October 24, 1947 Pasco High School Field
Richland

Bombers

0

Pasco

Bulldogs

6

Head Coach: Fran Rish
Friday October 18, 1946 Bomber Bowl
Pasco

Bulldogs

31

Richland

Bombers

0

Head Coach: Fran Rish
Friday October 12, 1945 Bomber Bowl
Pasco

Bulldogs

51

Richland

Bombers

0

Head Coach: Fred Littau
Friday November 2, 1945 Pasco High School Field
Richland

Bombers

0

Pasco

Bulldogs

33

Head Coach: Fred Littau
Friday October 13, 1944
Richland

Broncs

0

Pasco

Bulldogs

14

Head Coach: John F. Eubanks
Saturday November 4, 1944
Pasco

Bulldogs

0

Richland

Beavers

0

Head Coach: John F. Eubanks
1926
Pasco

Bulldogs

31

Richland

Colts

0

Head Coach: Raymond V. Puette
1919
Pasco

Bulldogs

55

Richland

0

Head Coach: Elmer H Dixon
1916
Pasco

Bulldogs

21

Richland

0

Head Coach: C. H. Lillie
1916
Pasco

Bulldogs

7

Richland

7

Head Coach: C. H. Lillie
1915
Pasco

Bulldogs

35

Richland

0

Head Coach: C. H. Lillie
1915
Pasco

Bulldogs

21

Richland

7

Head Coach: C. H. Lillie
1913
Pasco

Bulldogs

0

Richland

84

Head Coach: C. H. Lillie
Pasco High School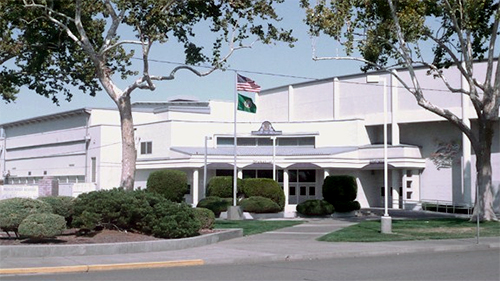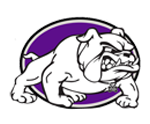 Pasco High School

1108 N 10th Avenue
Pasco, WA
Mascot: Bulldogs
Bombers v. Bulldogs

Games

Bombers

Bulldogs

Wins

47

1,400

341

Losses

43

294

911

Ties

4

39

39

Overall

94

1,733

1,291
Records by Head Coach

Wins

Losses

Ties

JD Covington

14

5

0

Mike Neidhold

11

3

0

Fran Rish

10

10

2

Lonnie Pierson

9

9

0

Garrick Redden

1

1

0

C. H. Lillie

1

3

1

George Rallis

1

7

0

Elmer H Dixon

0

1

0

Raymond V. Puette

0

1

0

John F. Eubanks

0

1

1

Fred Littau

0

2

0
Edgar Brown Memorial Stadium