2006 Bomber Football
Friday September 22, 2006

Bombers Misfire Against Ike
2006 GAME 4: Friday September 22, 2006

Game Recap May 18, 2022
Rene Ferran; Herald staff writer
Brian Barrett almost spat out the words.
"A lot of mistakes on our part," the Richland senior defensive tackle said after his team lost 26-14 to Eisenhower on Friday night in Columbia Basin 4A League action at Fran Rish Stadium.
The Bombers defense had just given up 364 yards rushing to Ike and 430 yards of total offense, and Barrett ticked off the list of miscues on their part.
"Going too far upfield, penetrating too much, not having outside contain," said Barrett, who had nine tackles, including a sack. "We had them stopped so many times, and we just missed tackles."
In fact, that was the theme sounded by Richland coach Garrick Redden, whose team came into the game No. 2 in the CBL 4A in rushing defense (110 yards per game).
"It was the night of missed tackles," he said. "We'd done very well against the run the early part of the season. But Ike's kids were strong, and they bounced off and got a lot of yards after initial contact."
While Richland failed for the seventh time since 1990 to start a season 4-0 when it had the chance, Ike earned its first 4-0 start since 1992.
The Cadets rode their two big horses in the backfield. Running back Raymond Jones, returned after missing last week's win over Wenatchee with a concussion, and ran for 183 yards and a touchdown, while quarterback Zach Gavin ran for 145 yards and three TDs.
"When we put Raymond back in the equation, we're a different team offensively," said Ike coach Dan Eyman.
Jones showed that on Ike's second play from scrimmage. After getting stuffed on a run blitz on first down, the Bombers tried the same blitz, but this time Quinn Zorich got sealed off, Jones cut behind the block and blazed 80 yards for a 7-0 Cadets lead.
Marcelino Morales was equally impressive for the Bombers, rushing for 179 yards and a touchdown on 25 carries, but his second-quarter fumble proved costly. Jordan Elmo recovered at the Ike 42, and the Cadets needed only six plays to cash in on a 2-yard TD run by Gavin.
Ike took the opening kickoff of the second half and marched 65 yards on seven plays, taking a 20-0 lead on Gavin's 17-yard TD run.
Richland quickly answered, needing only four plays to get on the board as Nick Leid hit Isaac Butts on a 9-yard TD pass. Butts was playing for the first time since Week 1, when he suffered a high left ankle sprain.
Morales' 2-yard TD run on fourth down with 7:15 to play cut the deficit to 20-14, but Ike responded by going 80 yards on seven plays to ice the victory on Gavin's 3-yard TD run with 3:31 left.
September 22, 2006

1

2

3

4

Final

Eisenhower Cadets

7

7

6

6

26

Richland Bombers

0

0

7

7

14
1st Quarter

Touchdown: Raymond James 80 Yd Run (Aaron Senger Kick)
Eisenhower 7, Richland 0
2nd Quarter

Touchdown: Zach Gavin 2 Yd Run (Senger Kick)
Eisenhower 14, Richland 0
3rd Quarter

Touchdown: Gavin 17 Yd Run (kick blocked)
Eisenhower 20, Richland 0

Touchdown: Issac Butts 9 Yd Pass from Nick Leid (Garett Sutherland Kick))
Eisenhower 20, Richland 7
4th Quarter

Touchdown: Marcelino Morales 2 Yd Run (kick failed)
Eisenhower 20, Richland 14

Touchdown: Gavin 3 Yd Run (kick blocked)
Eisenhower 26, Richland 14
Eisenhower Cadets
Cadets v. Bombers History
Friday October 21, 2011 Fran Rish Stadium
Eisenhower

Cadets

40

Richland

Bombers

31

Head Coach: Mike Neidhold
Friday October 22, 2010 Zaepfel Stadium
Richland

Bombers

55

Eisenhower

Cadets

21

Head Coach: Mike Neidhold
Friday September 25, 2009 Fran Rish Stadium
Eisenhower

Cadets

20

Richland

Bombers

0

Head Coach: Mike Neidhold
Friday September 26, 2008 Zaepfel Stadium
Richland

Bombers

35

Eisenhower

Cadets

7

Head Coach: Mike Neidhold
Thursday September 20, 2007 Zaepfel Stadium
Richland

Bombers

28

Eisenhower

Cadets

0

Head Coach: Garrick Redden
Friday September 22, 2006 Fran Rish Stadium
Eisenhower

Cadets

26

Richland

Bombers

14

Head Coach: Garrick Redden
Friday September 30, 2005 Zaepfel Stadium
Richland

Bombers

5

Eisenhower

Cadets

19

Head Coach: Garrick Redden
Friday October 1, 2004 Fran Rish Stadium
Eisenhower

Cadets

35

Richland

Bombers

14

Head Coach: Lonnie Pierson
Friday October 3, 2003 Fran Rish Stadium
Eisenhower

Cadets

16

Richland

Bombers

59

Head Coach: Lonnie Pierson
Friday October 4, 2002 Zaepfel Stadium
Richland

Bombers

34

Eisenhower

Cadets

0

Head Coach: Lonnie Pierson
Friday September 21, 2001 Zaepfel Stadium
Richland

Bombers

33

Eisenhower

Cadets

14

Head Coach: Lonnie Pierson
Friday September 22, 2000 Zaepfel Stadium
Richland

Bombers

41

Eisenhower

Cadets

13

Head Coach: Lonnie Pierson
Friday September 24, 1999 Fran Rish Stadium
Eisenhower

Cadets

9

Richland

Bombers

30

Head Coach: Lonnie Pierson
1998
Eisenhower

Cadets

8

Richland

Bombers

31

Head Coach: Lonnie Pierson
1997
Eisenhower

Cadets

9

Richland

Bombers

34

Head Coach: Lonnie Pierson
1996
Eisenhower

Cadets

7

Richland

Bombers

32

Head Coach: Lonnie Pierson
1995
Eisenhower

Cadets

42

Richland

Bombers

7

Head Coach: Lonnie Pierson
1994
Eisenhower

Cadets

7

Richland

Bombers

34

Head Coach: Lonnie Pierson
1993
Eisenhower

Cadets

34

Richland

Bombers

18

Head Coach: Lonnie Pierson
1992
Eisenhower

Cadets

32

Richland

Bombers

24

Head Coach: Lonnie Pierson
1991
Eisenhower

Cadets

10

Richland

Bombers

6

Head Coach: Lonnie Pierson
1990
Eisenhower

Cadets

28

Richland

Bombers

31

Head Coach: Lonnie Pierson
1989
Eisenhower

Cadets

3

Richland

Bombers

35

Head Coach: Lonnie Pierson
1988
Eisenhower

Cadets

7

Richland

Bombers

24

Head Coach: Lonnie Pierson
1987
Eisenhower

Cadets

23

Richland

Bombers

51

Head Coach: Lonnie Pierson
1986
Eisenhower

Cadets

23

Richland

Bombers

16

Head Coach: Lonnie Pierson
1985
Eisenhower

Cadets

21

Richland

Bombers

6

Head Coach: JD Covington
1984
Eisenhower

Cadets

6

Richland

Bombers

33

Head Coach: JD Covington
1983
Eisenhower

Cadets

10

Richland

Bombers

29

Head Coach: JD Covington
1982
Eisenhower

Cadets

20

Richland

Bombers

35

Head Coach: JD Covington
1981
Eisenhower

Cadets

17

Richland

Bombers

47

Head Coach: JD Covington
Friday October 10, 1980 Zaepfel Stadium
Richland

Bombers

29

Eisenhower

Cadets

14

Head Coach: JD Covington
1979
Eisenhower

Cadets

0

Richland

Bombers

30

Head Coach: JD Covington
1978
Eisenhower

Cadets

3

Richland

Bombers

21

Head Coach: JD Covington
1977
Eisenhower

Cadets

10

Richland

Bombers

14

Head Coach: JD Covington
1976
Eisenhower

Cadets

10

Richland

Bombers

27

Head Coach: JD Covington
1975
Eisenhower

Cadets

0

Richland

Bombers

35

Head Coach: JD Covington
1974
Eisenhower

Cadets

21

Richland

Bombers

0

Head Coach: JD Covington
1973
Eisenhower

Cadets

9

Richland

Bombers

22

Head Coach: JD Covington
Thursday October 19, 1972 Zaepfel Stadium
Richland

Bombers

31

Eisenhower

Cadets

0

Head Coach: JD Covington
Friday October 22, 1971 Bomber Bowl
Eisenhower

Cadets

0

Richland

Bombers

34

Head Coach: JD Covington
1970
Eisenhower

Cadets

19

Richland

Bombers

28

Head Coach: George Rallis
1969
Eisenhower

Cadets

21

Richland

Bombers

14

Head Coach: George Rallis
Friday October 18, 1968 Bomber Bowl
Eisenhower

Cadets

20

Richland

Bombers

6

Head Coach: George Rallis
Friday October 13, 1967 Zaepfel Stadium
Richland

Bombers

13

Eisenhower

Cadets

19

Head Coach: George Rallis
1966 Fran Rish Stadium
Eisenhower

Cadets

34

Richland

Bombers

19

Head Coach: Fran Rish
1965
Eisenhower

Cadets

13

Richland

Bombers

27

Head Coach: Fran Rish
1964
Eisenhower

Cadets

60

Richland

Bombers

0

Head Coach: Fran Rish
Friday October 25, 1963 Zaepfel Stadium
Richland

Bombers

13

Eisenhower

Cadets

14

Head Coach: Fran Rish
1962
Eisenhower

Cadets

19

Richland

Bombers

12

Head Coach: Fran Rish
1961
Eisenhower

Cadets

14

Richland

Bombers

12

Head Coach: Fran Rish
1960
Eisenhower

Cadets

20

Richland

Bombers

20

Head Coach: Fran Rish
1959
Eisenhower

Cadets

7

Richland

Bombers

26

Head Coach: Fran Rish
1958
Eisenhower

Cadets

6

Richland

Bombers

14

Head Coach: Fran Rish
1957
Eisenhower

Cadets

13

Richland

Bombers

33

Head Coach: Fran Rish
Eisenhower High School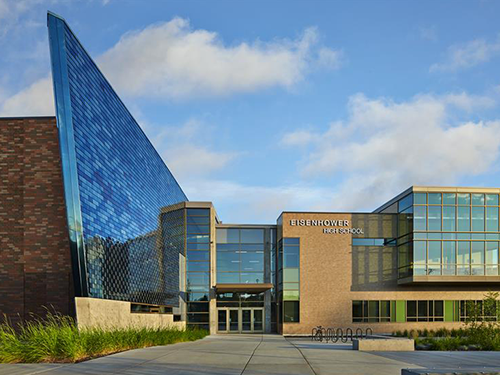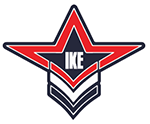 Eisenhower High School

611 S 44th Avenue
Yakima, WA
Mascot: Cadets
Bombers v. Cadets

Games

Bombers

Cadets

Wins

34

1,102

329

Losses

20

230

524

Ties

1

20

20

Overall

55

1,352

873
Records by Head Coach

Wins

Losses

Ties

JD Covington

13

2

0

Lonnie Pierson

13

6

0

Fran Rish

4

5

1

Mike Neidhold

2

2

0

George Rallis

1

3

0

Garrick Redden

1

2

0
Zaepfel Stadium