Bombers Snag Another Win
2006 GAME 2: Friday September 8, 2006

Game Recap May 18, 2022
Ben Reynolds; Herald staff writer
Last week, Richland relied on its offense in the fourth quarter to eke out a victory.
This week, it was the Bombers defense that made the key plays down the stretch to preserve a win.
Richland overcame two second-half turnovers and improved to 2-0 with a 21-20 win over Southridge in a nonleague game Friday night at Fran Rish Stadium.
And after having a lot of questions coming into the season, things are slowly starting to fall into place for the Bombers as they open Columbia Basin League play next Friday at Walla Walla.
"I kind of like (not having a lot of expectations)," said Richland running back Marcelino Morales. "That way we can upset everyone."
But after beating the Suns, the Bombers are shedding that underdog image, winning two games against two tough teams.
A week ago against Kamiakin, the Bombers scored 12 points in the final eight minutes to pull out a 15-13 win.
On Friday, Richland could not find the end zone in the second half, but its defense stopped the Suns three times in the fourth quarter to hold on.
Southridge, which trailed 21-7 at halftime, got to within 21-20 with 10:48 left in the game on a Jason Munns 1-yard run. But Jesse Keen mixed the extra point, which proved to be the difference.
"We just can't beat ourselves," Southridge coach Andy Troxel said. "We just imploded. We made stupid mistakes at stupid times."
Morales continued to impress early on. The Pasco transfer, who racked up 202 all-purpose yards in the season opener, ran for 127 yards on 20 carries and two touchdowns.
After Southridge tied the game at 7, Morales gave the Bombers the lead back in the second quarter when he went untouched on a draw play to score from 10 yards out to make the score 14-7.
Morales showed his elusiveness again less than two minutes later, when he stutter-stepped around two defenders and broke free for a 62-yard touchdown run.
"He's got great shiftiness and balance," Richland coach Garrick Redden said.
Munns shed his disappointing 4-of-10 passing effort for 32 yards in a 69-7 loss to Prosser last Saturday, and looked the part of one of the top quarterbacks in the state.
The 6-foot-6, 225-pounder threw the ball all over the field, hitting seven different receivers and finishing 25-of-44 for 221 yards and one touchdown. He also ran for the Suns' other two scores - both 1-yard runs.
Southridge moved the ball inside Bombers territory on four of its six second-half drives, but was continually hurt by penalties. The Suns were flagged 12 times for 92 yards.
"We ran the ball and moved the ball up the field too much," said Suns running back Dylan Jones, "but we didn't score enough."
Jones finished with 74 yards on 16 carries to lead Southridge.
Nick Leid, the Bombers first-year starting quarterback, had another solid game. He picked apart the Suns secondary with short, precise passes and finished 14-of-21 for 134 yards.
But he managed just six completions for 37 yards as Richland had only 68 yards of total offense in the second half.
Richland had a chance to put the game away in the final two minutes, but a penalty and three plays that netted minus four yards gave the ball back to the Suns with 1:33 to play.
Munns kept Redden and the Richland sideline on edge as he drove into Bomber territory with under 20 seconds remaining. But the Bombers defense wrapped Munns and he was forced to throw the ball away as time expired.
"I like to think we have some momentum," Redden said.
September 8, 2006

1

2

3

4

Final

Southridge Suns

0

7

7

6

20

Richland Bombers

7

14

0

0

21
1st Quarter

Touchdown: Garett Sutherland 12 Yd Pass from Nick Leid (Cody Shepard Kick)
Richland 7, Southridge 0
2nd Quarter

Touchdown: Jason Munns 1 Yd Run (Jesse Keen Kick)
Richland 7, Southridge 7

Touchdown: Marcelino Morales 10 Yd Run (kick failed)
Richland 13, Southridge 7

Touchdown: Morales 62 Yd Run (Morales pass from Leid)
Richland 21, Southridge 7
3rd Quarter

Touchdown: Andrew Teimouri 14 Yd Pass from Munns (Keen Kick)
Richland 21, Southridge 14
4th Quarter

Touchdown: Munns 1 Yd Run (Kick failed)
Richland 21, Southridge 20
Southridge Suns
Suns v. Bombers History
Friday September 2, 2022 Fran Rish Stadium
Southridge

Suns

Richland

Bombers

Head Coach: Mike Neidhold
Saturday October 23, 2021 Neil F. Lampson Stadium
Richland home game played at Lampson Stadium due to the start of construction at Fran Rish Stadium.

Southridge

Suns

24

Richland

Bombers

40

Head Coach: Mike Neidhold
Friday March 12, 2021 Fran Rish Stadium
Southridge

Suns

7

Richland

Bombers

48

Head Coach: Mike Neidhold
Friday October 11, 2019 Neil F. Lampson Stadium
Richland

Bombers

44

Southridge

Suns

7

Head Coach: Mike Neidhold
Friday October 5, 2018 Fran Rish Stadium
Southridge

Suns

7

Richland

Bombers

55

Head Coach: Mike Neidhold
Friday September 22, 2017 Neil F. Lampson Stadium
Richland

Bombers

63

Southridge

Suns

14

Head Coach: Mike Neidhold
Friday September 23, 2016 Fran Rish Stadium
Homecoming 2016

Southridge

Suns

10

Richland

Bombers

26

Head Coach: Mike Neidhold
Thursday October 29, 2015 Neil F. Lampson Stadium
Richland

Bombers

28

Southridge

Suns

2

Head Coach: Mike Neidhold
Friday October 31, 2014 Fran Rish Stadium
Halloween

Southridge

Suns

3

Richland

Bombers

14

Head Coach: Mike Neidhold
Friday September 6, 2013 Fran Rish Stadium
Southridge

Suns

7

Richland

Bombers

27

Head Coach: Mike Neidhold
Friday August 31, 2012 Neil F. Lampson Stadium
Richland

Bombers

7

Southridge

Suns

9

Head Coach: Mike Neidhold
Friday September 7, 2007 Neil F. Lampson Stadium
Richland

Bombers

12

Southridge

Suns

7

Head Coach: Garrick Redden
Friday September 8, 2006 Fran Rish Stadium
Southridge

Suns

20

Richland

Bombers

21

Head Coach: Garrick Redden
Thursday October 13, 2005 Neil F. Lampson Stadium
Richland

Bombers

3

Southridge

Suns

28

Head Coach: Garrick Redden
Thursday October 14, 2004 Fran Rish Stadium
Southridge

Suns

42

Richland

Bombers

7

Head Coach: Lonnie Pierson
Saturday October 13, 2001 Neil F. Lampson Stadium
Richland

Bombers

31

Southridge

Suns

16

Head Coach: Lonnie Pierson
Thursday November 2, 2000 Fran Rish Stadium
Southridge

Suns

14

Richland

Bombers

53

Head Coach: Lonnie Pierson
Friday November 5, 1999 Neil F. Lampson Stadium
Richland

Bombers

31

Southridge

Suns

7

Head Coach: Lonnie Pierson
1998
Southridge

Suns

35

Richland

Bombers

38

Head Coach: Lonnie Pierson
Southridge High School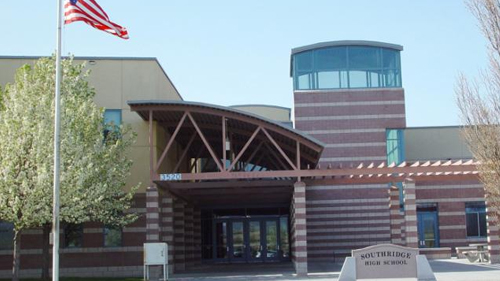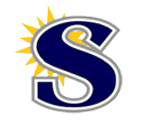 Southridge High School

3320 Southridge Boulevard
Kennewick, WA
Mascot: Suns
Bombers v. Suns

Games

Bombers

Suns

Wins

15

531

180

Losses

3

17

79

Overall

18

548

259
Records by Head Coach

Wins

Losses

Ties

Mike Neidhold

9

1

0

Lonnie Pierson

4

1

0

Garrick Redden

2

1

0
Neil F. Lampson Stadium