2016 Bomber Football
Saturday November 26, 2016

Richland 35, Skyline 7
4A STATE SEMIFINAL
2016 GAME 13: Saturday November 26, 2016

Game Recap August 25, 2017
The Richland Bombers put together another impressive performance in their semi-final win over the Skyview Storm. Skyview had won six straight games after their league loss to top-ranked Camas, including wins over playoff contenders Battle Ground, Chiawana, and offensive powerhouse Lake Stevens. The Storm were on a roll. The Bombers were on a roll too. On the opening kickoff, Gaven Brasker set the tone by catching the ball at the 15, going right, breaking the grasp of a tackler, and then cutting back against the grain and zipping down the home sideline to the opposing 40. After being called back on a holding penalty, the Bomber offense started from their own 45.

Judging by the last three games there was no way to tell if running or passing would be the preferred vehicle, but it didn't take long to find out. With runs of 4, 11, and 3 yards, the offense used Ben Stanfield to make their way to the 37 yard line. From there, Colton Michaels and Noah Sprenkle blasted a hole on the right side of the line while Brigham Whitby sealed off Skyline's 300 pound tackle to the left. Stanfield jetted through and outran the rest of the defense to the endzone to take the lead with only two minutes gone in the game. The Bombers showed they could score in a number of ways, either with big plays or by grinding out drives. The five touchdowns in this game were on plays of 37, 2, 36, 23, and 4 yards.

Skyview's following offensive possession showed they weren't going down easy as they used quick passes to get first downs and move to the Richland 45. Two incomplete passes and a two-handed batted pass by Whitby forced a punt, and the Bombers had the ball back deep in their own territory, but only temporarily. Alex Chapman juked his man at the line and made his way to the 35, where he was wide open. Side-stepping three consecutive defenders, he cut for a diagonal for the far right corner of the endzone before cutting left again, and then was brought down near the 15. Parker McCary took it from there, following a squadron of blockers to the left on the first play, and then making a sharp cut up the middle on the second to make the score 14-0 with six minutes to go in the first quarter. Skyview was still not convinced, and on the second play of their next possession sent their quick running back out for a screen pass, which he took 71 yards to the endzone. The last Bomber in pursuit was Brigham Whitby, nearly 300 pounds of persistence bearing down on the ball carrier. With 4:53 left in the quarter, the score was 14-7, but that would be the Storm's last glimmer of hope.

With receiver/defensive back Josh Mendoza limited to defense because of a cast on his broken hand, Brasker was in at receiver. On the first play of the second quarter he burned his man straight to the endzone, his first of two scores a 36 yard toss from Paxton Stevens. Skyview would suffer a sack by Victor Strasser for an 11 yard loss and a punt blocked by Jacob Stanfield and Ryan Piper on their next possession, and Richland's first play after the recovery by Strasser was a replica of their previous offensive play, a 23 yard touchdown catch by Brasker on the right side to put them up 28-7 with 8:26 left in the half.

The third quarter was uncharacteristically scoreless for the Bombers, but featured plenty of good defense to keep the Storm scoreless as well. Good defense by Chapman on a pass to the endzone, great D line pressure at the goal line, another pass batted down by Chapman, a 34 yard pass through the middle to Adam Weissenfels, some good runs by Stanfield and McCary, a pass defended by Weissenfels on one play and stripping the ball on a QB keeper on the next were some highlights of the third.

Two minutes into the fourth quarter McCary followed the same path as his first score for a 4 yard touchdown. Up 35-7 with ten minutes to go, some reserves started to filter into the game.
Skyview continued to make an effort but was constantly thwarted throughout the quarter. Tackles at the line by Charles Ford and Jacob Stanfield, big run stops by McCary, Jax Lee continuing to put pressure on the QB, and eventually an interception by Piper on a deep pass into double coverage kept the Storm frustrated. A 50 yard punt return by Brasker was called back by a barrage of yellow confetti, the culmination of a tense game that got pretty chippy at some points, with three unsportsmanlike penalties called on Richland alone. Skyview was clearly frustrated by their lack of success against a tough defense and the after-whistle action showed it. Skyview had been held to less than double digit scoring only once before, by Camas in week six.

Plenty of Bombers made plays, demonstrating their depth. Strasser was repeatedly in the opposing QBs face, delivering several hard hits as the ball was released, and his sack for an eleven yard loss on third down and 27 was devastating. Whitby had an interception, a sack, caused two fumbles, and swatted two passes out of the air on defense, and negated Skyline's best D lineman from his O line position. Every time Skyview started to get a whiff of momentum, Whitby was there to put a stop to it. William Harshaw-McDonald made several good tackles and fought through an illegal block to get to the receiver and prevent a big gain. Chapman and Weissenfels made plays at corner to prevent big plays, and the D line's constant pressure kept the passes rushed and off target. McCary played extra time at linebacker, filling in for the injured Garrett Guffey, and ended up with 62 rushing yards and two touchdowns. Stanfield had 121 yards on 16 carries, and Stevens threw for 163 yards on 6 completions. Special teams also made a big showing, keeping kick returners contained in their own territory and providing good blocking for Brasker on returns.

The Tacoma Dome is next. Richland faces a high-scoring and undefeated Camas team that seems determined to bring a title home after a disappointing end to the 2015 season. On the other hand, Camas faces a ferocious Bomber defense that has allowed an average of 10 points per game and a deep offense that can score in a variety of ways. The game starts at 7:30pm and caps a full day of championship games on Saturday, December 3. Last game until next season either way, but the Bomber faithful are looking for a win.

Go Bombers!
November 26, 2016

1

2

3

4

Final

Skyview Storm

7

0

0

0

7

Richland Bombers

14

14

0

7

35
1st Quarter

Touchdown: Ben Stanfield 37 yard run (Adam Weissenfels kick) (10:17)
Richland 7, Skyview 0

Touchdown: Parker McCary 2 yard run (Weissenfels kick) (5:57)
Richland 14, Skyview 0

Touchdown: Dyvon Green 70 yard pass from Brody Bamum (Wyatt Stallman kick) (4:53)
Richland 14, Skyview 7
2nd Quarter

Touchdown: Gavin Brasker 36 yard pass from Paxton Stevens (Weissenfels kick) (11:53)
Richland 21, Skyview 7

Touchdown: Brasker 23 yard pass from Stevens (Weissenfels kick) (8:26)
Richland 28, Skyview 7
4th Quarter

Touchdown: Parker McCary 4 yard run (Weissenfels kick) (10:10)
Richland 34, Skyview 7
Skyview Storm
Storm v. Bombers History
Skyview High School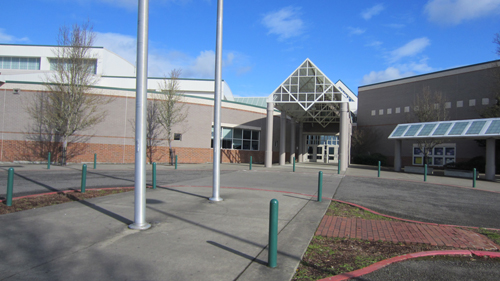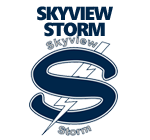 Skyview High School

1300 NW 139th Street
Vancouver, WA
Mascot: Storm
Bombers v. Storm

Games

Bombers

Storm

Wins

2

56

16

Overall

2

56

16
Records by Head Coach

Wins

Losses

Ties

Mike Neidhold

2

0

0