Richland 38, Skyline 27
2016 GAME 1: Friday September 2, 2016

Game Recap September 5, 2016
The 2015 season ended with Richland High in third place and Skyline High School in second, both defeated by a loaded Gonzaga Prep championship team. Both teams lost plenty of important starters. Both teams were ranked in the top 5 in multiple pre-season rankings. The game itself didn't disappoint.
The opening kickoff ended in a collision between senior returner Ben Stanfield and a Skyline cover man to end a twenty yard return. The Skyline player did not return to the game. The Bombers struggled on offense, giving QB Paxton Stevens plenty of time to throw but dropping passes and failure to advance with the running game left them empty handed. A punt gave the Spartans the ball, and they used the opportunity to score with their effective passing game, which kept the Bomber D honest enough for Skyline to use their running back to take it in for a nine yard touchdown. The first half demonstrated why Skyline has been either the champion or the runner-up in ten of the twenty tears since the school opened. They played smoothly and executed well. It's obviously a well coached and well run program. Although it's resulted in fewer championships, Richland has a tradition of its own (apparently that tradition now includes unsportsmanlike penalties early in the game). Continuing to stifle the running game, Skyline was taken by surprise on a 44 yard bomb from Stevens to three year starter Alex Chapman to keep the drive going. Two plays later, junior Josh Mendoza reeled in a pass over the top of two defenders for a 31 yard touchdown, bringing back memories (for those fortunate to have witnessed it) of the Brian Edwards-lead mayhem of the early 90s. No matter what's going wrong, a miracle is always around the corner. The ensuing drives saw the Richland defense stiffen up, with the line keeping pressure on the quarterback and the linebackers filling the gaps. Their hard work couldn't prevent another Skyline touchdown, an 83 yard catch-and-run to go up 14-7 with 3:47 to go in the half. Being down 7 at half isn't a bad position to be in against a top-ranked team, but the Bombers weren't satisfied. Despite an interception, the D forced a turnover on downs, and the next play was Stevens to Chapman for a 76 yard TD.
While big plays kept Richland in it, the second half was a different story. The defense, shaking off some of the rust that had accumulated during the offseason, started to get physical. Skyline fumbled on third down, and it took three plays for Chapman to chalk up another TD catch from 36 yards out. 21-14, RHS. Skyline was still in the game, and began taking the ball down the field like they did in the first half, but were cut short when junior safety Ryan Piper intercepted a pass. This is when Skyline started to fall apart.
Richland kicked a field goal and junior LB Victor Strasser ended another short SHS drive with an interception, nearly returning it for a touchdown. It took one play for Parker McCary to follow his blockers into the endzone to make it 31-14. The kickoff was returned for short yardage by Skyline's starting running back, who he was injured on the play and wouldn't play again. Another fumble gave Richland the ball, and they capitalized when Ben Stanfield saw daylight on the left side of the line, escaped a diving grab by one defender, and sprinted untouched 55 yards to the endzone. 38-14.
Skyline played like a defeated team from then on, eventually scoring two more touchdowns while the Bomber starters rested. The starters that stayed in the game did their best to prevent it, coming up with two more interceptions by Chapman and returning starter William Harshaw-McDonald. The final score, 38-27, looks closer than it was, with the second half going to a decisively dominant Bomber squad. Notable was the physical aspect of Richland's game, which Skyline didn't appear ready to handle.
A lot of credit has to go to the Spartan lineman, offense and defense, for battling tough against what looks to be a great crew of lineman from Richland. They stifled the Bomber run game in the first half and kept their quarterbacks relatively safe on the other side.
A key to the game was the difference in defensive intensity from the first half to the second half, which was obvious. The Richland line—Brigham Whitby, Jax Lee, Braden Powell, and Jacob Stanfield—stayed strong through the whole game, and a strong crew of linebackers—Strasser, McCary, Garret Guffey, and Isaac Lovato—proved they could fill the large hole left by the graduation of the MCC's best LBs last year. The secondary brushed up on their assignments and prevented big plays. There isn't a lot of glory in this part of the game, and these positions rarely get mentioned, but the heart and grit of RHS football starts here. It should be a great season.
Richland doesn't get to rest, though, because next Friday the Bombers travel to the Apple Bowl in Wenatchee to take on the Panthers. Wenatchee is coming off a week one loss to the Southridge Suns so it should be another great game between the MCC and the Big Nine.
Tri-City Herald: Bomber soar past Skyline
Go Bombers!
September 2, 2016

1

2

3

4

Final

Skyline Spartans

7

7

0

13

27

Richland Bombers

7

7

24

0

38
1st Quarter

Touchdown: Isaiah Shim 9 yard run (Kevin McGrane kick)
Skyline 6, Richland 0

Touchdown: Josh Mendoza 31 yard pass from Paxton Stevens (Weissenfelds kick)
Richland 7, Skyline 6
2nd Quarter

Touchdown: CJ Moore 82 yard pass from Drew Kistner (McGrane kick)
Skyline 13, Richland 7

Touchdown: Alex Chapman 76 yard pass from Stevens (Weissenfels kick)
Richland 14, Skyline 13
3rd Quarter

Field Goal: Adam Weissenfels 23 yards
Richland 17, Skyline 13

Touchdown: Parker McCary 3 yard run (Weissenfels kick)
Richland 24, Skyline 13

Touchdown: Ben Stanfield 3 yard run (Weissenfels kick)
Richland 31, Skyline 13
4th Quarter

Touchdown: Alex Taylor 16 yard pass from Joe Green (pass failed)
Richland 31, Skyline 19

Touchdown: Taylor 4 yard pass from Kistner (McGrane kick)
Richland 31, Skyline 26
News/Media

Bombers prep for powerful Skyline

Tri-City Herald: Friday September 2, 2016

Preview article in the September 2, 2016 edition of the Tri-City Herald with the story written by Dustin Brennan

Richland soars past Skyline

Tri-City Herald: Sunday September 4, 2016

Tri-City Herald article from the September 4, 2016 edition with the story written by Dustin Brennan.

Richland Bombers move to top of 4A football rankings

Tri-City Herald: Thursday September 8, 2016

Tri-City Herald article from September 7, 2016. State rankings from Seattle Times and Associated Press high school football polls.

Top teams fall, Richland rises in Seattle Times high school football power rankings

Seattle Times: Friday September 9, 2016

Seattle Times (online) article from September 7, 2016. Article written by Nathan Joyce.

Thursday Prep Roundup: Coach Neidhold named Seattle Seahawks Coach of the Week

Tri-City Herald: Saturday September 10, 2016

Tri-City Herald article from September 10, 2016.
Skyline Spartans
Spartans v. Bombers History
Skyline High School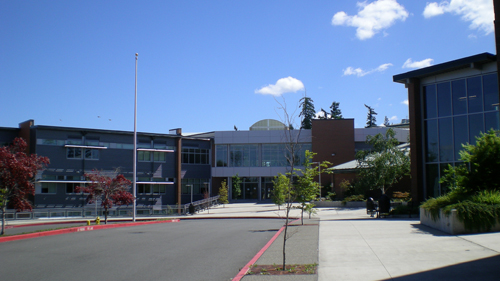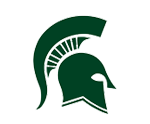 Skyline High School

1122 228th Avenue SE
Sammamish, WA
Mascot: Spartans
Bombers v. Spartans

Games

Bombers

Spartans

Wins

1

38

27

Overall

1

38

27
Records by Head Coach

Wins

Losses

Ties

Mike Neidhold

1

0

0
Skyline Stadium