Gonzaga Prep 13, Richland 10
2015 GAME 1: Friday September 4, 2015

Game Recap September 5, 2015
The Bombers hosted the Gonzaga Prep Bullpups from the Greater Spokane League in the opening game of the 2015 prep football season. In a battle of defenses, Gonzaga Prep was able to pound out a 13-10 win at the newly renovated Fran Rish Stadium.
The battle started with both teams having trouble getting untracked. The Bomber offense was able to win the first quarter outgaining the Bullpups three first downs to none but the closest they could get was the Prep 26 yard line. Ryan Wolski put the Bombers up 3-0 on a 43 yard field goal that had more than enough distance.
Into the second quarter the Bullpups best field position was the 20 but early in the second quarter the Bombers' Paxton Stevens threw an interception to Gonzaga's Michael Pablo giving them first down on the 14 of Richland. The Bomber defense stayed strong and the Bullpup's Jared Kutch tied the game with a 31 yard field goal.
After exchanging the ball on the ensuing drives, the Bombers caught a break when Liam Bell fumbled and gave them the ball at the Prep seven yard line. The Gonzaga Prep defense slammed the door on Richland and blocked Wolski's 20 yard field goal attempt, running the ball back to the 28 yard line.
The Bullpup offense started to click and moved the ball all the way to the Richland five yard line before they had to settle for another Jared Kutch field goal and a 6-3 lead going into halftime.
After the band left the field, the two teams exchanged punts. Then lightning struck for the Bombers when Alex Chapman stepped in front of a Liam Bell pass and raced 61 yards untouched to give Richland a 10-6 lead.
The story of the second half, though was Richland's inability to move the ball and the Bullpups' decision to leave the ball on the ground. The combination of Mason Plese and Liam Bell churned up a lot of ground but add in the hulking 6 foot 4 inch, 245 pound Evan Weaver at running back and Gonzaga Prep was almost unstoppable.
Even another Alex Chapman interception wasn't enough to get things on track for the Bombers. At the end of the third quarter Gonzaga Prep embarked on a 13 play 75 yard drive, ending on a 1 yard run by Liam Bell and a 13-10 Bulldog lead.
In the fourth quarter, both defenses kept the offenses at bay and the game ended in fitting fashion when the Bulldogs blocked Ryan Wolski's 53 yard game-tying field goal attempt with just over a minute remaining.
Next week, it is the Bombers turn to make the 2 hour drive to Spokane when they face the Shadle Park Highlanders at Joe Albi Stadium at 5:00 on Friday, September 11th.
Go Bombers!
Tri-City Herald: Bombers struggle on offense
September 4, 2015

1

2

3

4

Final

Gonzaga Prep Bullpups

6

0

7

0

13

Richland Bombers

3

0

7

0

10
1st Quarter

Field Goal: Wolski 43 yards
Richland 3, Gonzaga Prep 0

Field Goal: Kutsch 31 yards
Richland 3, Gonzaga Prep 3

Field Goal: Kutsch 22 yards
Gonzaga Prep 6, Richland 3
3rd Quarter

Touchdown: Chapman 61 yard interception return (Wolski kick)
Richland 10, Gonzaga Prep 6

Touchdown: Bell 2 yard run (Kutsch kick)
Gonzaga Prep 13, Richland 10
Gonzaga Prep Bullpups
Bullpups v. Bombers History
Gonzaga Preparatory School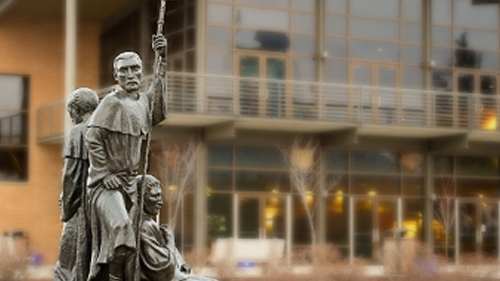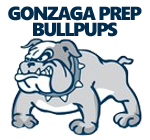 Gonzaga Preparatory School

1224 E Euclid Avenue
Spokane, WA
Mascot: Bullpups
Bombers v. Bullpups

Games

Bombers

Bullpups

Wins

5

147

77

Losses

7

87

200

Overall

12

234

277
Records by Head Coach

Wins

Losses

Ties

Fran Rish

2

0

0

Mike Neidhold

2

3

0

JD Covington

1

2

0

Lonnie Pierson

0

2

0