Game 8: Kamiakin 21, Richland 14
2014 GAME 8: Friday October 24, 2014
Game Recap October 25, 2014
The Richland Bombers were facing a win-or-else situation against the depleted Kamiakin Braves team but were not able to overcome a host of penalties or TJ Faamausili and fell to the Braves 21-14.
Kamiakin struck on their very first play from scrimmage when Faamausili took the ball at the 29 yard line and didn't stop until the endzone, giving the Braves a 7-0 lead.
After that, the Bombers took over the first half. The Braves were missing several key players including their starting quarterback so Austin Gutierrez was installed as the emergency option. The Bomber defense focused soley on stopping the run and were quite successful.
Richland got on board at the end of the first quarter when Jacob Heinen scored from three yards out to tie the game at 7-7. Heinen came back later in the second quarter and scored on a 28 yard touchdown run to give the Bombers the lead at 14-7.
In the second half though, the Bombers could just not get traction on very tough Kamiakin defense. Taylor O'Toole will be seeing Kamiakin's #63 in his nightmares. The Bombers also could not overcome penalty flags which hounded them all night. Specifically, Ryan Wolski performed a perfect fake punt that would have taken them close to the Kamiakin 20 yard line but wiped out their progress and they were indeed forced to punt. That was as close as they would come.
Austin Gutierrez found his throwing stroke in the third quarter and engineered a touchdown drive, connecting with Zendejas for a 9-yard touchdown, tying the game at 14-14.
Late in the fourth quarter, Kamiakin received the ball after a Bomber punt and handed the ball to Faamausili who broke two long runs, taking the ball down to the five yard line. Two plays later, Austin Gutierrez found the goal line and a 21-14 lead, and ultimately the win.
Unfortunately for the Bombers, the loss to Kamiakin broke their last hope of making the playoffs. That, and the fact that Walla Walla beat Hanford. The Bombers played well tonight but just didn't have enough to overcome the Braves defense in the second half.
Next week, the Bombers play host to the Southridge Suns in the last scheduled home game of the season. So set your clocks for next Friday at 7:00PM at Fran Rish Stadium.
See you there.
Tri-City Herald: Braves find a way to victory
Go Bombers!
October 24, 2014

1

2

3

4

Final

Richland Bombers

14

Kamiakin Braves

21
Kamiakin Braves
Braves v. Bombers History
Thursday October 20, 2022 Neil F. Lampson Stadium
Richland

Bombers

28

Kamiakin

Braves

32

Head Coach: Mike Neidhold
Friday September 17, 2021 Fran Rish Stadium
Kamiakin

Braves

43

Richland

Bombers

15

Head Coach: Mike Neidhold
Friday February 26, 2021 Neil F. Lampson Stadium
Richland

Bombers

13

Kamiakin

Braves

21

Head Coach: Mike Neidhold
Friday October 18, 2019 Neil F. Lampson Stadium
Richland

Bombers

7

Kamiakin

Braves

30

Head Coach: Mike Neidhold
Friday October 12, 2018 Fran Rish Stadium
Kamiakin

Braves

14

Richland

Bombers

21

Head Coach: Mike Neidhold
Friday October 6, 2017 Fran Rish Stadium
Kamiakin

Braves

0

Richland

Bombers

33

Head Coach: Mike Neidhold
Friday October 7, 2016 Neil F. Lampson Stadium
Richland

Bombers

21

Kamiakin

Braves

20

Head Coach: Mike Neidhold
Friday October 23, 2015 Fran Rish Stadium
Kamiakin

Braves

14

Richland

Bombers

27

Head Coach: Mike Neidhold
Friday October 24, 2014 Neil F. Lampson Stadium
Richland

Bombers

14

Kamiakin

Braves

21

Head Coach: Mike Neidhold
Friday October 4, 2013 Fran Rish Stadium
Kamiakin

Braves

49

Richland

Bombers

56

Head Coach: Mike Neidhold
Friday September 28, 2012 Neil F. Lampson Stadium
Richland

Bombers

14

Kamiakin

Braves

25

Head Coach: Mike Neidhold
Friday October 16, 2009 Fran Rish Stadium
Kamiakin

Braves

21

Richland

Bombers

14

Head Coach: Mike Neidhold
Saturday October 18, 2008 Neil F. Lampson Stadium
Richland

Bombers

28

Kamiakin

Braves

7

Head Coach: Mike Neidhold
Friday August 31, 2007 Fran Rish Stadium
Kamiakin

Braves

34

Richland

Bombers

0

Head Coach: Garrick Redden
Friday September 1, 2006 Neil F. Lampson Stadium
Richland

Bombers

15

Kamiakin

Braves

13

Head Coach: Garrick Redden
Friday October 21, 2005 Fran Rish Stadium
Kamiakin

Braves

21

Richland

Bombers

29

Head Coach: Garrick Redden
Friday October 22, 2004 Neil F. Lampson Stadium
Richland

Bombers

42

Kamiakin

Braves

28

Head Coach: Lonnie Pierson
Friday September 26, 2003 Neil F. Lampson Stadium
Richland

Bombers

7

Kamiakin

Braves

28

Head Coach: Lonnie Pierson
Thursday September 26, 2002 Fran Rish Stadium
Kamiakin

Braves

27

Richland

Bombers

7

Head Coach: Lonnie Pierson
Friday October 19, 2001 Fran Rish Stadium
Kamiakin

Braves

49

Richland

Bombers

28

Head Coach: Lonnie Pierson
Friday September 15, 2000 Fran Rish Stadium
Kamiakin

Braves

28

Richland

Bombers

27

Head Coach: Lonnie Pierson
Saturday November 11, 2000 Neil F. Lampson Stadium
Class "AAAA" State Playoffs First Round

Richland

Bombers

15

Kamiakin

Braves

26

Head Coach: Lonnie Pierson
Friday September 17, 1999 Neil F. Lampson Stadium
Richland

Bombers

31

Kamiakin

Braves

12

Head Coach: Lonnie Pierson
1998
Kamiakin

Braves

14

Richland

Bombers

7

Head Coach: Lonnie Pierson
1997
Kamiakin

Braves

2

Richland

Bombers

7

Head Coach: Lonnie Pierson
1996
Kamiakin

Braves

31

Richland

Bombers

7

Head Coach: Lonnie Pierson
1996
Class "AAA" State Playoffs First Round

Kamiakin

Braves

14

Richland

Bombers

21

Head Coach: Lonnie Pierson
1995
Kamiakin

Braves

26

Richland

Bombers

7

Head Coach: Lonnie Pierson
1994
Kamiakin

Braves

24

Richland

Bombers

15

Head Coach: Lonnie Pierson
1993
Kamiakin

Braves

20

Richland

Bombers

19

Head Coach: Lonnie Pierson
1992
Kamiakin

Braves

21

Richland

Bombers

28

Head Coach: Lonnie Pierson
1991
Kamiakin

Braves

17

Richland

Bombers

6

Head Coach: Lonnie Pierson
1990
Kamiakin

Braves

21

Richland

Bombers

28

Head Coach: Lonnie Pierson
1989
Kamiakin

Braves

13

Richland

Bombers

40

Head Coach: Lonnie Pierson
1988
Kamiakin

Braves

6

Richland

Bombers

40

Head Coach: Lonnie Pierson
1987
Kamiakin

Braves

21

Richland

Bombers

26

Head Coach: Lonnie Pierson
1986
Kamiakin

Braves

26

Richland

Bombers

7

Head Coach: Lonnie Pierson
1985
Kamiakin

Braves

21

Richland

Bombers

20

Head Coach: JD Covington
1984
Kamiakin

Braves

33

Richland

Bombers

14

Head Coach: JD Covington
1983
Kamiakin

Braves

20

Richland

Bombers

24

Head Coach: JD Covington
1982
Kamiakin

Braves

19

Richland

Bombers

12

Head Coach: JD Covington
1981
Kamiakin

Braves

0

Richland

Bombers

39

Head Coach: JD Covington
Friday October 24, 1980 Neil F. Lampson Stadium
Richland

Bombers

43

Kamiakin

Braves

19

Head Coach: JD Covington
1979
Kamiakin

Braves

12

Richland

Bombers

37

Head Coach: JD Covington
1978
Kamiakin

Braves

2

Richland

Bombers

14

Head Coach: JD Covington
1977
Kamiakin

Braves

0

Richland

Bombers

19

Head Coach: JD Covington
1976
Kamiakin

Braves

0

Richland

Bombers

14

Head Coach: JD Covington
1975
Kamiakin

Braves

7

Richland

Bombers

19

Head Coach: JD Covington
1974
Kamiakin

Braves

20

Richland

Bombers

14

Head Coach: JD Covington
Friday September 7, 1973 KHS Stadium
Richland

Bombers

7

Kamiakin

Braves

20

Head Coach: JD Covington
Friday September 8, 1972 Edgar Brown Memorial Stadium
Shrine Football Jamboree

Kamiakin

Braves

0

Richland

Bombers

14

Head Coach: JD Covington
Friday September 22, 1972 Bomber Bowl
Kamiakin

Braves

9

Richland

Bombers

22

Head Coach: JD Covington
Friday September 24, 1971 Bomber Bowl
Kamiakin

Braves

6

Richland

Bombers

14

Head Coach: JD Covington
Kamiakin High School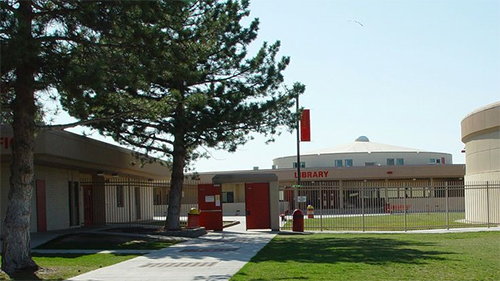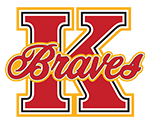 Kamiakin High School

600 N Arthur Street
Kennewick, WA
Mascot: Braves
Bombers v. Braves

Games

Bombers

Braves

Wins

28

752

351

Losses

25

324

656

Overall

53

1,076

1,007
Records by Head Coach

Wins

Losses

Ties

JD Covington

11

5

0

Lonnie Pierson

9

12

0

Mike Neidhold

6

7

0

Garrick Redden

2

1

0
Neil F. Lampson Stadium