Game 1: Gonzaga Prep 24, Richland 21
2014 GAME 1: Friday September 5, 2014

Game Recap September 5, 2014
The Bombers came out firing in the first quarter and drove the field for the score and a 7-0 lead.
The defense held the Bullpups and the offense again drove the field but were stopped on a turnover at the Gonzaga Prep 2 yard line.
Gonzaga had a good drive going but ended up punting and downed the ball at the Bomber 2 yard line. The Bullpup defensive line blew through and caused a safety to cut the lead to 7-2.
Gonzaga got the ball after the safety and drove the field on two runs by Jack Bamis turned into a touchdown and Prep had the lead at 9-7.
After a 3-out effort by the Bomber offense, Gonzaga Prep blocked the punt and got the ball inside the 20 yard line. Bell then connected with Nick Wood on a 16 yard touchdown pass and the Bullpups had roared back with a 16-7 lead.
Richland was finally able to get back on track at the end of the half and drove 85 yards with a big pass from O'Toole to Griffey March and Josh Phillips making good ground finishing with a 7-yard touchdown run to cut the Bullpup lead to 16-14 as the half was ending.
Richland kicked off to start the second half and the Bombers recovered the pooch kick for the second time in the game. The Bombers drove immediately and scored on Taylor O'Toole's 7 yard pass to Griffey March for the touchdown and a 21-16 Bomber lead.
Bombers forced a fumble at the 49 yard line but the drive sputtered on the 31 yard line of G-Prep for a turnover on downs.
After exchanging punts, Richland tried for 4th and one on the 41 yard line but Gonzaga stuffed the run. The Bullpups then were able to score when LIam Bell connected with Nick Johnson for a 26 yard touchdown pass and the two point conversion was good. Gonzaga 24, Richland 21.
Both teams cannot get anything going offensively but Gonzaga Prep ran a lot of time off the clock. The Bombers got the ball back with less than two minutes remaining at their own 7 as the Bullpups punter has been pinning the Bombers deep all night long. The Bombers were not able to make any progress on the Gonzaga Prep defense and the Bullpups win the game 24-21.
I love that the Mid-Columbia Conference and the Greater Spokane League are again playing non-conference games. As we have seen the last couple years with the Tri-Cities teams playing each other in season, I believe these games with the GSL will be reflected in the state playoffs.
Well, the Bombers played a great game but just came up short. Next week, the Shadle Park Highlanders and their start quarterback Brett Rypien come to Fran Rish Stadium at 7:00 on Friday night. I hope to see you there.
Go Bombers!
September 5, 2014

1

2

3

4

Final

Richland

21

Gonzaga Prep Bullpups

24
1st Quarter

Touchdown: Phillips 1 yard run (Wolski kick)
Richland 7, Gonzaga Prep 0

Safety: Richland tackled in the end zone
Richland 7, Gonzaga Prep 2

Touchdown: Bamis 5 yard run (Kutsch kick)
Gonzaga Prep 9, Richland 7
2nd Quarter

Touchdown: Wood 6 yard pass from Bell (Kutsch kick)
Gonzaga Prep 16, Richland 7

Touchdown: Phillips 8 yard run (Wolski kick)
Gonzaga Prep 16, Richland 14
3rd Quarter

Touchdown: Phillips 8 yard pass from O'Toole (Wolski kick)
Richland 21, Gonzaga Prep 16

Touchdown: Johnson 21 yard pass from Bell (Bamis run)
Gonzaga Prep 24, Richland 21
Gonzaga Prep Bullpups
Bullpups v. Bombers History
Gonzaga Preparatory School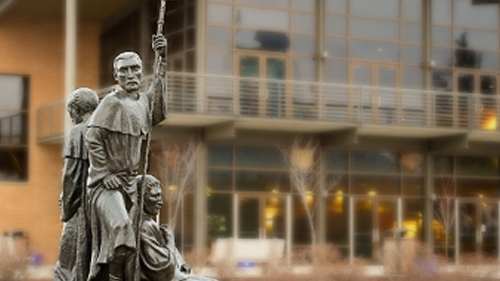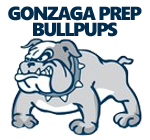 Gonzaga Preparatory School

1224 E Euclid Avenue
Spokane, WA
Mascot: Bullpups
Bombers v. Bullpups

Games

Bombers

Bullpups

Wins

5

147

77

Losses

7

87

200

Overall

12

234

277
Records by Head Coach

Wins

Losses

Ties

Fran Rish

2

0

0

Mike Neidhold

2

3

0

JD Covington

1

2

0

Lonnie Pierson

0

2

0