Game 10: Ferris 33, Richland 17
STATE PLAYOFFS: FIRST ROUND
2010 GAME 11: Friday November 12, 2010

Game Recap November 13, 2010
A heartbreaking game for the Richland Bombers as the Ferris Saxons built a 31-7 halftime lead and held on in the second half for a 33-17 first round state playoff victory.
The Saxons started the game with a business-like 12-play 70 yard drive that chewed up half of the first quarter. Ben Goodwin connected with Riley Stockton from 24 yards out to start the scoring at 7-0. The Saxons drive was highlighted by four consecutive third down conversions, including the touchdown. After the Bombers first drive sputtered, the Saxons showed their quick strike capability as well. Goodwin connected on three consecutive passes of 20, 23, and 5 yards before the Bomber defense stiffened, forcing a 38 yard field goal from Alex Belling for a 10-0 Ferris lead.
Taking the spark from the defense, Richland then embarked on a 12-play 80 yard drive of their own highlighted by a Colter Quick pass to Gage Reynolds for 24 yards. Jake McKinney scored on a 6-yard run and the Bombers were making a great showing down only 10 - 7.
The last 5 minutes of the first half suddenly became "Nightmare on Albi Street." Ferris again pounded out a 66-yard 11-play drive. Ben Goowin this time found Jordan Tonani for a 19 yard score and a 17-7 Ferris lead.
The Bombers started their next drive in fine fashion getting a first down on third and one. After an incomplete pass Jake McKinney ripped off a 7 yard run. But after getting stuffed on third and three at their own 37 with almost three minutes to play, the Bombers decided to go for it on fourth down. Colter Quick was sacked for a loss of 8 yards and Ferris had first and ten at the Richland 29 yard line.
Two plays later, Goodwin again hooked up with Stockton for 34 yard touchdown and a 24-7 Saxon lead. After a touchback, the bombers received the ball at their own 20. On second down, a Ferris defender punched the ball out of Quick's hand and Drew Sharkey (son of Ferris head coach Jim Sharkey) scooped the ball up from the four and carried it in for a touchdown and a back-breaking 31-7 halftime lead.
The second half was a different story. Ferris got very conservative on their play-calling and the Richland defense stiffened up and made them pay, holding the Saxons scoreless in the second half. The Bombers started their scoring with a perfect 38 yard field goal from Taychack. The Bombers then held Ferris' serve for a second time and capitalized on a short 17 yard punt. The Bombers scored in seven plays highlighted by an 18-yard Ferris pass interference penalty and a 10-yard run by Jake McKinney for the touchdown. Ferris 31, Richland 17.
At this point, though, the Bombers just didn't have that Oregon Duck-type quick scoring offense and the Saxons were able to grind the ball. The dagger through the Richland heart came when Goodwin was able to pooch a punt that settled on the Bomber 1 yard line. Two plays later, Ferris caught Jake in the endzone for a safety and the deed was done.
I would like to congratulate Mike Neidhold, Nate Holdren, Greg Sevigny, and the rest of the Bomber coaching staff for all their hard work this season and a job well done. Moreover, I would like to congratulate all of the players for the best season of Richland Bomber Football since the 1999 State Championship season. You never gave up and you gave your best effort every night this year and as an avid fan, that is all I can ask. You've made your school and your city proud and I wish all the seniors the best of luck. To you juniors, sophomores, and freshman, you've seen how it's done. Go out and make your mark!
Go Bombers!
November 12, 2010

1

2

3

4

Final

Richland Bombers

17

Ferris Saxons

33
Ferris Saxons
Saxons v. Bombers History
Joel E. Ferris High School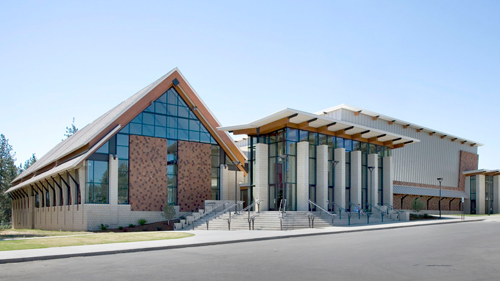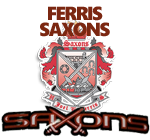 Joel E. Ferris High School

3020 E 37th Avenue
Spokane, WA
Mascot: Saxons
Bombers v. Saxons

Games

Bombers

Saxons

Wins

4

130

41

Losses

3

72

97

Overall

7

202

138
Records by Head Coach

Wins

Losses

Ties

Lonnie Pierson

3

1

0

Mike Neidhold

1

2

0
Joe Albi Stadium