2008 Bomber Football
Saturday October 18, 2008

Richland Bombers 28, Kamiakin Braves 7
2008 GAME 7: Saturday October 18, 2008
Game Recap October 19, 2008
This weeks' performance against a very Jekyl and Hyde Kamiakin team was ugly at best, but a win is a win is a win. The victory was sponsored, almost exclusively, by the Richland Bomber Defense.
The first half of the Bombers 28-7 victory seemed virtually flawless. Kamiakin's offense could just not get on track as the Bomber Defense stiffened up, plugging up Dom Davis' running lanes and pestering quarterback Corey Hutchinson mercilessly. In the meantime, Hayden Hilty calmly through for four first half touchdowns, deftly using his airborne team of Jacobs and Rowe. Jamison Rowe thrilled the crowd by running through, around, and under most of the Braves defense and possibly the bench, dance team and marching band on his way to a 77 yard touchdown. Not to be outdone, Brett Jacobs hauled in two touchdowns as well, including a 38 yard pass to start the scoring for the Bombers on his way to receiving the SunMart Player of the Game award. The Bombers entered halftime with a very comfortable 28-0 lead.
The Braves quickly took the first drive after halftime 69 yards in 8 plays. Instead of relying on the run, Coach Beverlin had the Braves throwing the ball specifically to speedy Curtis Moore who hauled in a 45 yard pass which, in turn set up the Braves only score on a 7 yard touchdown pass.
As pretty as the first half was, the second half was uncomfortable and a little bit scary, especially after witnessing the Tampa Rays implosion against the Red Sox on Thursday night. The quick score by the Braves in the second half did provide some measure of drama but the Bomber defense was able to keep the uprising from getting truly out of hand. The next two Kamiakin drives both ended on fourth and goal from the one inch and five yard lines respectively. By stuffing the Braves in successive drives, the Bombers were able to keep Big Mo at bay.
With the win, the Bombers were able to capture the first-ever Cascade Division championship and a berth in the playoffs.
Coach Mike Neidhold became the first head coach in Bomber history to win a championship in his first year at the helm. Fran Rish, J.D. Covington, Lonnie Pierson and Rick Redden all were forced to wait until year three before capturing their first division or conference crown.
Next week, the Bombers entertain the mighty Blue Devils of Walla Walla. This is the last regularly scheduled game of the season before the Big Nine and Greater Spokane League crossover games start in two weeks.
Go Bombers!
October 18, 2008

1

2

3

4

Final

Richland Bombers

28

Kamiakin Braves

7
Kamiakin Braves
Braves v. Bombers History
Thursday October 20, 2022 Neil F. Lampson Stadium
Richland

Bombers

28

Kamiakin

Braves

32

Head Coach: Mike Neidhold
Friday September 17, 2021 Fran Rish Stadium
Kamiakin

Braves

43

Richland

Bombers

15

Head Coach: Mike Neidhold
Friday February 26, 2021 Neil F. Lampson Stadium
Richland

Bombers

13

Kamiakin

Braves

21

Head Coach: Mike Neidhold
Friday October 18, 2019 Neil F. Lampson Stadium
Richland

Bombers

7

Kamiakin

Braves

30

Head Coach: Mike Neidhold
Friday October 12, 2018 Fran Rish Stadium
Kamiakin

Braves

14

Richland

Bombers

21

Head Coach: Mike Neidhold
Friday October 6, 2017 Fran Rish Stadium
Kamiakin

Braves

0

Richland

Bombers

33

Head Coach: Mike Neidhold
Friday October 7, 2016 Neil F. Lampson Stadium
Richland

Bombers

21

Kamiakin

Braves

20

Head Coach: Mike Neidhold
Friday October 23, 2015 Fran Rish Stadium
Kamiakin

Braves

14

Richland

Bombers

27

Head Coach: Mike Neidhold
Friday October 24, 2014 Neil F. Lampson Stadium
Richland

Bombers

14

Kamiakin

Braves

21

Head Coach: Mike Neidhold
Friday October 4, 2013 Fran Rish Stadium
Kamiakin

Braves

49

Richland

Bombers

56

Head Coach: Mike Neidhold
Friday September 28, 2012 Neil F. Lampson Stadium
Richland

Bombers

14

Kamiakin

Braves

25

Head Coach: Mike Neidhold
Friday October 16, 2009 Fran Rish Stadium
Kamiakin

Braves

21

Richland

Bombers

14

Head Coach: Mike Neidhold
Saturday October 18, 2008 Neil F. Lampson Stadium
Richland

Bombers

28

Kamiakin

Braves

7

Head Coach: Mike Neidhold
Friday August 31, 2007 Fran Rish Stadium
Kamiakin

Braves

34

Richland

Bombers

0

Head Coach: Garrick Redden
Friday September 1, 2006 Neil F. Lampson Stadium
Richland

Bombers

15

Kamiakin

Braves

13

Head Coach: Garrick Redden
Friday October 21, 2005 Fran Rish Stadium
Kamiakin

Braves

21

Richland

Bombers

29

Head Coach: Garrick Redden
Friday October 22, 2004 Neil F. Lampson Stadium
Richland

Bombers

42

Kamiakin

Braves

28

Head Coach: Lonnie Pierson
Friday September 26, 2003 Neil F. Lampson Stadium
Richland

Bombers

7

Kamiakin

Braves

28

Head Coach: Lonnie Pierson
Thursday September 26, 2002 Fran Rish Stadium
Kamiakin

Braves

27

Richland

Bombers

7

Head Coach: Lonnie Pierson
Friday October 19, 2001 Fran Rish Stadium
Kamiakin

Braves

49

Richland

Bombers

28

Head Coach: Lonnie Pierson
Friday September 15, 2000 Fran Rish Stadium
Kamiakin

Braves

28

Richland

Bombers

27

Head Coach: Lonnie Pierson
Saturday November 11, 2000 Neil F. Lampson Stadium
Class "AAAA" State Playoffs First Round

Richland

Bombers

15

Kamiakin

Braves

26

Head Coach: Lonnie Pierson
Friday September 17, 1999 Neil F. Lampson Stadium
Richland

Bombers

31

Kamiakin

Braves

12

Head Coach: Lonnie Pierson
1998
Kamiakin

Braves

14

Richland

Bombers

7

Head Coach: Lonnie Pierson
1997
Kamiakin

Braves

2

Richland

Bombers

7

Head Coach: Lonnie Pierson
1996
Kamiakin

Braves

31

Richland

Bombers

7

Head Coach: Lonnie Pierson
1996
Class "AAA" State Playoffs First Round

Kamiakin

Braves

14

Richland

Bombers

21

Head Coach: Lonnie Pierson
1995
Kamiakin

Braves

26

Richland

Bombers

7

Head Coach: Lonnie Pierson
1994
Kamiakin

Braves

24

Richland

Bombers

15

Head Coach: Lonnie Pierson
1993
Kamiakin

Braves

20

Richland

Bombers

19

Head Coach: Lonnie Pierson
1992
Kamiakin

Braves

21

Richland

Bombers

28

Head Coach: Lonnie Pierson
1991
Kamiakin

Braves

17

Richland

Bombers

6

Head Coach: Lonnie Pierson
1990
Kamiakin

Braves

21

Richland

Bombers

28

Head Coach: Lonnie Pierson
1989
Kamiakin

Braves

13

Richland

Bombers

40

Head Coach: Lonnie Pierson
1988
Kamiakin

Braves

6

Richland

Bombers

40

Head Coach: Lonnie Pierson
1987
Kamiakin

Braves

21

Richland

Bombers

26

Head Coach: Lonnie Pierson
1986
Kamiakin

Braves

26

Richland

Bombers

7

Head Coach: Lonnie Pierson
1985
Kamiakin

Braves

21

Richland

Bombers

20

Head Coach: JD Covington
1984
Kamiakin

Braves

33

Richland

Bombers

14

Head Coach: JD Covington
1983
Kamiakin

Braves

20

Richland

Bombers

24

Head Coach: JD Covington
1982
Kamiakin

Braves

19

Richland

Bombers

12

Head Coach: JD Covington
1981
Kamiakin

Braves

0

Richland

Bombers

39

Head Coach: JD Covington
Friday October 24, 1980 Neil F. Lampson Stadium
Richland

Bombers

43

Kamiakin

Braves

19

Head Coach: JD Covington
1979
Kamiakin

Braves

12

Richland

Bombers

37

Head Coach: JD Covington
1978
Kamiakin

Braves

2

Richland

Bombers

14

Head Coach: JD Covington
1977
Kamiakin

Braves

0

Richland

Bombers

19

Head Coach: JD Covington
1976
Kamiakin

Braves

0

Richland

Bombers

14

Head Coach: JD Covington
1975
Kamiakin

Braves

7

Richland

Bombers

19

Head Coach: JD Covington
1974
Kamiakin

Braves

20

Richland

Bombers

14

Head Coach: JD Covington
Friday September 7, 1973 KHS Stadium
Richland

Bombers

7

Kamiakin

Braves

20

Head Coach: JD Covington
Friday September 8, 1972 Edgar Brown Memorial Stadium
Shrine Football Jamboree

Kamiakin

Braves

0

Richland

Bombers

14

Head Coach: JD Covington
Friday September 22, 1972 Bomber Bowl
Kamiakin

Braves

9

Richland

Bombers

22

Head Coach: JD Covington
Friday September 24, 1971 Bomber Bowl
Kamiakin

Braves

6

Richland

Bombers

14

Head Coach: JD Covington
Kamiakin High School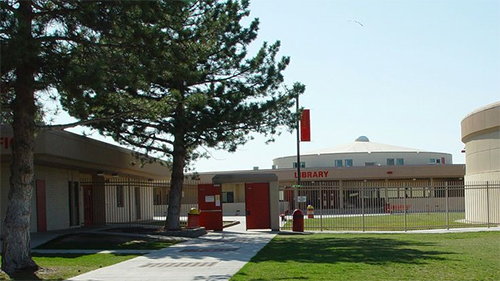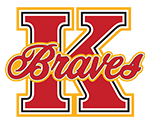 Kamiakin High School

600 N Arthur Street
Kennewick, WA
Mascot: Braves
Bombers v. Braves

Games

Bombers

Braves

Wins

28

752

351

Losses

25

324

656

Overall

53

1,076

1,007
Records by Head Coach

Wins

Losses

Ties

JD Covington

11

5

0

Lonnie Pierson

9

12

0

Mike Neidhold

6

7

0

Garrick Redden

2

1

0
Neil F. Lampson Stadium