Mead Panthers 25, Richland Bombers 20
GSL / BIG NINE CROSSOVER
2006 GAME 10: Friday November 3, 2006

Game Recap May 18, 2022
SPOKANE - Matt Johnson hit Chris Jones on a 5-yard TD pass in the fourth quarter to lift Mead over Richland in a 4A crossover at Albi Stadium.
Marcelino Morales rushed for 167 yards and two touchdowns, including a go-ahead 9-yarder late in the third quarter.
Richland quarterback Nick Leid was 14-of-19 for 244 yards. He also ran for a score.
November 3, 2006

1

2

3

4

Final

Richland Bombers

6

8

6

0

20

Mead Panthers

7

6

6

6

25
1st Quarter

Touchdown: Chris Jones 2 Yd Run (Glen Riser Kick)
Mead 7, Richland 0

Touchdown: Marcelino Morales 64 Yd Run (kick failed)
Mead 7, Richland 6
2nd Quarter

Touchdown: Nick Leid 2 Yd Run (Morales Run)
Richland 14, Mead 7

Touchdown: Jones 2 Yd Run (kick failed)
Richland 14, Mead 13
3rd Quarter

Touchdown: Brett Flora 8 Yd Run (pass failed)
Mead 19, Richland 14

Touchdown: Morales 9 Yd Run (pass failed)
Richland 20, Mead 19
4th Quarter

Touchdown: Jones 5 Yd Pass from Matt Johnson (pass failed)
Mead 25, Richland 20
Mead Panthers
Panthers v. Bombers History
Mead High School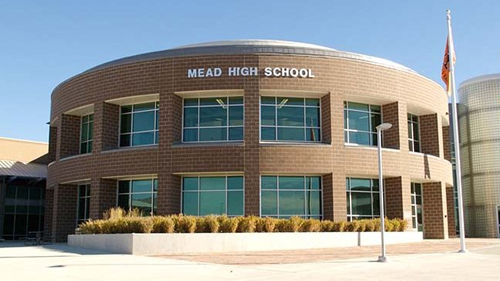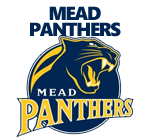 Mead High School

302 W Hastings Road
Spokane, WA
Mascot: Panthers
Bombers v. Panthers

Games

Bombers

Panthers

Wins

8

314

118

Losses

4

48

104

Overall

12

362

222
Records by Head Coach

Wins

Losses

Ties

Lonnie Pierson

4

1

0

JD Covington

2

0

0

Mike Neidhold

2

2

0

Garrick Redden

0

1

0